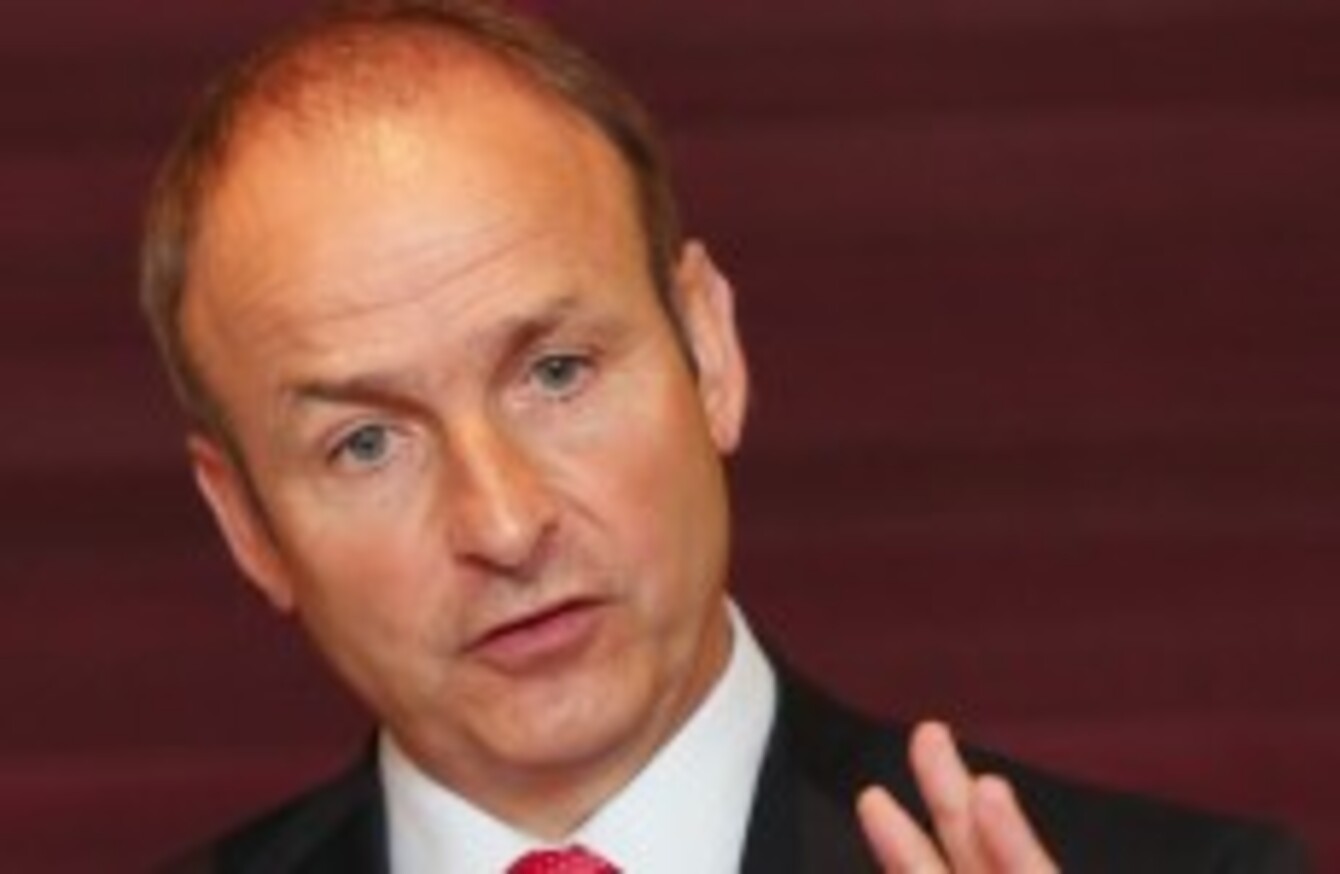 Fianna Fáil leader Micheál Martin
Image: Laura Hutton
Fianna Fáil leader Micheál Martin
Image: Laura Hutton
FIANNA FÁIL LEADER Micheál Martin has hit out at the government's reforms to the political system in the two-and-half-years it has been in office saying that "nothing of substance" has changed since the financial crisis.
Speaking at the MacGill Summer School in the Glenties tonight, Martin said that said that the Taoiseach's claims of having implemented a range of political reforms are "transparently ridiculous".
Martin also accused the government of ignoring the constitutional provision that it must be accountable to the Dáil.
In speech made during the session on the proposition that The inadequacy of the political and administrative institutions of the Republic is at the heart of our crisis, he dismissed the increased Dáil sitting days, the reduction in the number of TDs and local government reforms.
"I have no doubt that high levels of public dissatisfaction and distrust – which incidentally are rarely mentioned in the media – link directly to the failure to show any interest in real reform," he said of a European Commission survey showing 77 per cent of Irish people do not trust their government.
He said the proposal to abolish the Seanad would "make a flawed system much worse" claiming that no other country has a one parliament chamber as well as "non-executive president, weak local government and total control by government of the agenda of parliament".
Martin, a Cabinet minister for much of Fianna Fáil's 14 years in government, said the Dáil today is "more marginalised and has less influence on public affairs than at any time in its 94 year history".
US-style budget office
Martin has put forward 70 specific changes to the way in which the Oireachtas and the government works in a Fianna Fáil policy document being published this week. Further proposed reforms are to be announced in the autumn.
The party proposes to introduce an independent review of policy, create a powerful and independent Ceann Comhairle, and make committees more independent and expert.
Among the more radical proposals are for the establishment of an Oireachtas Office of Policy and Economic Oversight which Martin said would be "along the lines" of the US Congressional Budget Office that costs and assess legislative proposals in the States.
He also said tonight that non-professional politicians should be allowed to become ministers and said that ministers should be required to present their "work programme" to TDs for scrutiny shortly after being appointed.
Martin also called for a more independent process of administering elections that would "tackle the widespread abuse of funding regulations by independent groups in referenda".
He concluded: "The government's model of reform is to make minor changes but accelerate the drift of all real power into the hands of the Taoiseach and whichever ministers are allowed into the discussion.
"If this continues Ireland will be unique in the developed world for the amount of power it concentrates in the hands of ministers. Most of all, it will spell the end of any realistic hope that Irish politics will be reformed."