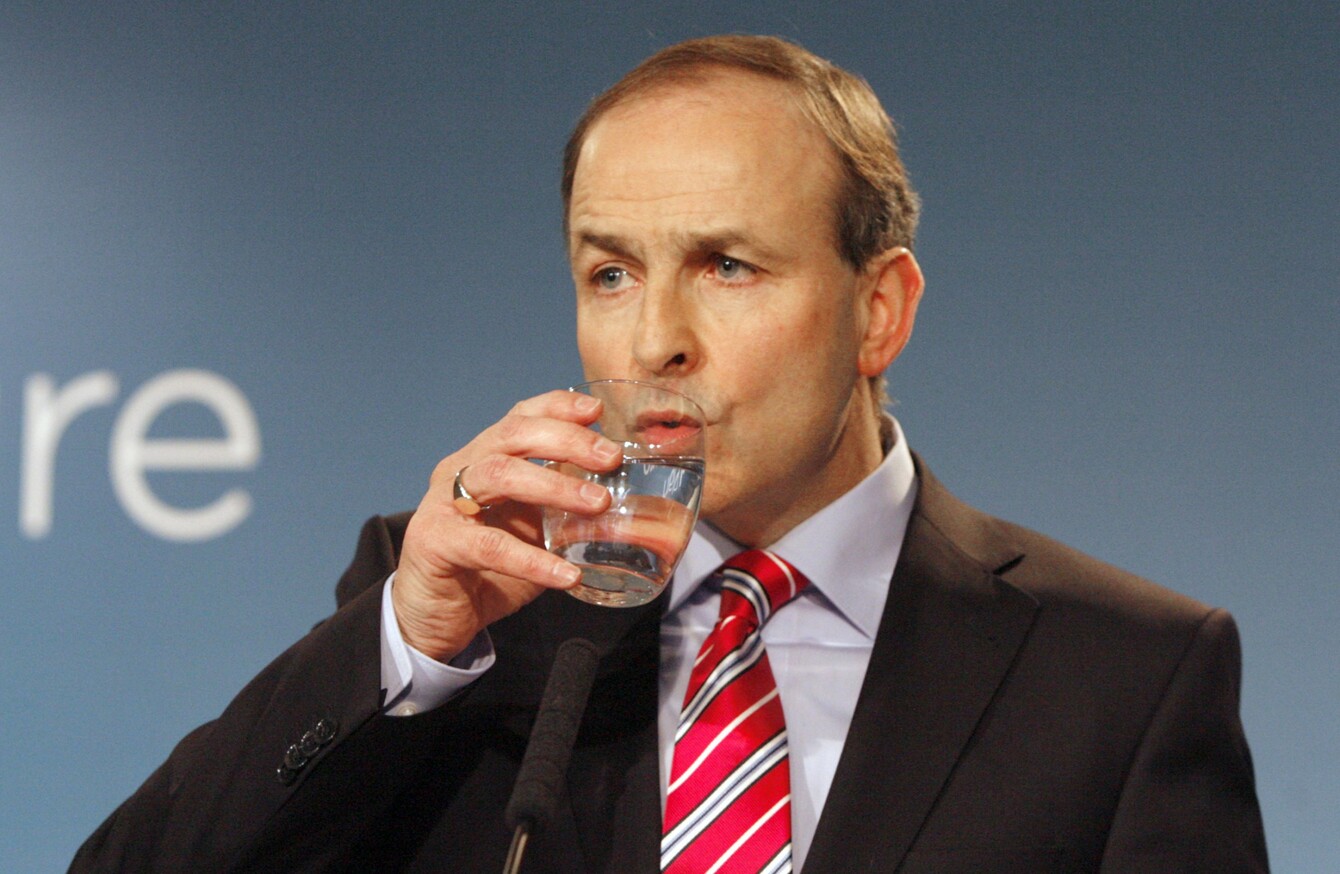 Fianna Fail leader Micheál Martin pictured in 2011.
Image: Mark Stedman/RollingNews.ie
Fianna Fail leader Micheál Martin pictured in 2011.
Image: Mark Stedman/RollingNews.ie
FIANNA FÁIL HAS said that it wants water charges abolished and the provision of water funded by general taxation.
The charges are currently suspended as an expert commission set up to determine the future of water charges begins its work.
Fianna Fáil has made its submission to the commission in which the party sets out its opinion that water charges should be abolished.
Speaking to RTÉ's Morning Ireland, Fianna Fáil leader Michéal Martin denied that this represented a U-turn for his party.
The introduction of water charges was part of the bailout deal Brian Cowen's Fianna Fáil government signed with the Troika in 2010.
"It's not a U-turn, we've said from day 1 prior to the election and our submission is very consistent with our general election position, " he said.
For the lifetime of this government, we want the abolition of water charges as they're currently in existence and we believe that a combination of funding from from the general exchequer on the current side. And in terms of the investment side from the European Investment Bank and the Strategic Investment Fund.
Martin said that he wants general taxation to pay for Irish Water "into the future".
Despite wanting water charges gone, he says it is not his party's position to abolish Irish Water but instead wants an "external examination" of how the utility operates.
The European Commission been forthright in saying that Ireland must introduce water charges and has restated this view on several occasions.
Martin, however, believes that the commission's legal argument is wrong.
"We have legal opinion to the effect that the commission is wrong in terms of its assertions and indeed the previous Minister would have said as much in 2010," he said.