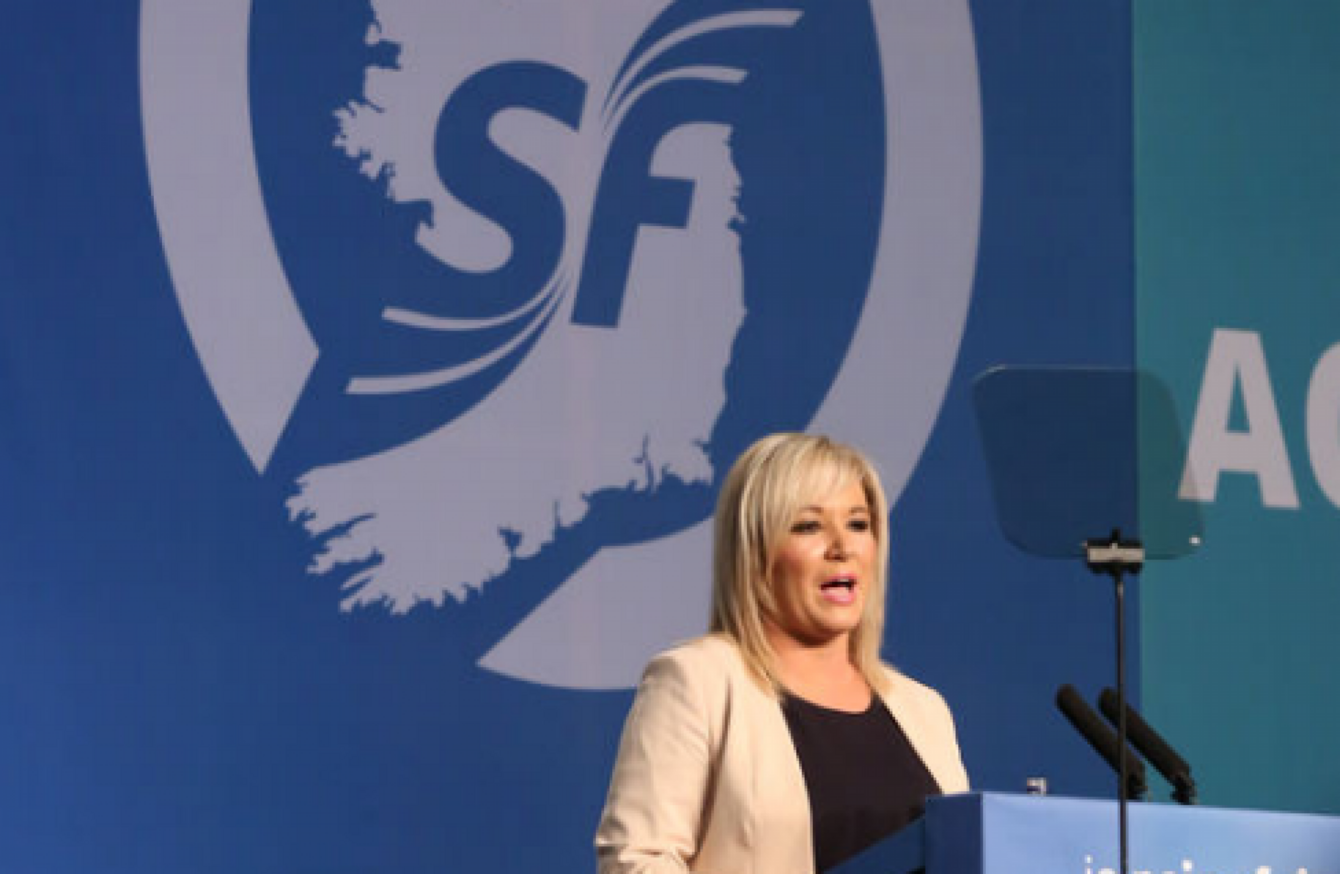 Michelle O'Neill
Image: RollingNews.ie
Michelle O'Neill
Image: RollingNews.ie
SINN FÉIN'S NEW deputy leader Michelle O'Neill has said that talks on forming a Stormont Assembly will conclude next week.
The DUP and Sinn Féin have been engaged in negotiations to try to agree on the issues that forced the power-sharing executive to collapse over a year ago.
Although the topics around which the two parties are discussing remains secret, the central stumbling block is understood to be Sinn Féin's demand for a standalone Irish Language Act, as well as the cash-for-ash scandal, and the achieving marriage equality.
Michelle O'Neill, who's the party's leader in the North, was officially made the deputy leader of the party at a special Ard Fheis today.
In her speech made to a packed room of party members, O'Neill said there has to be "give and take" in the Stormont negotiations.
"There is no doubt that progress has been made, but there are outstanding issues which remain unresolved," she said.
If this round of talks fail, as previous ones have, it's possible that Westminster will return to direct rule; already it has had to pass budget measures at the end of last year to ensure public services are funded.
There aren't many signs that a breakthrough in negotiations will occur – two snap elections and tensions over the possible return of an Irish border in the past year have polarised nationalists and unionists even further.
This week, Gerry Adams himself said that it was too close to call whether this round of talks would be successful.
"It would be wrong to call it either way. There are still gaps. I would like to see it up and running again for the sake of the people."
Last month, ahead of the talks resuming, the newly appointed Northern Ireland Secretary Karen Bradley said that "the differences between the parties are narrow" and "can be bridged".
To be clear we're talking weeks not months and there is an urgency about this… I am determined to make a success of these talks and getting devolved government up and running. I really do sense a willingness from all parties they know they need to deliver for the people who elected them.
- with reporting from Christina Finn