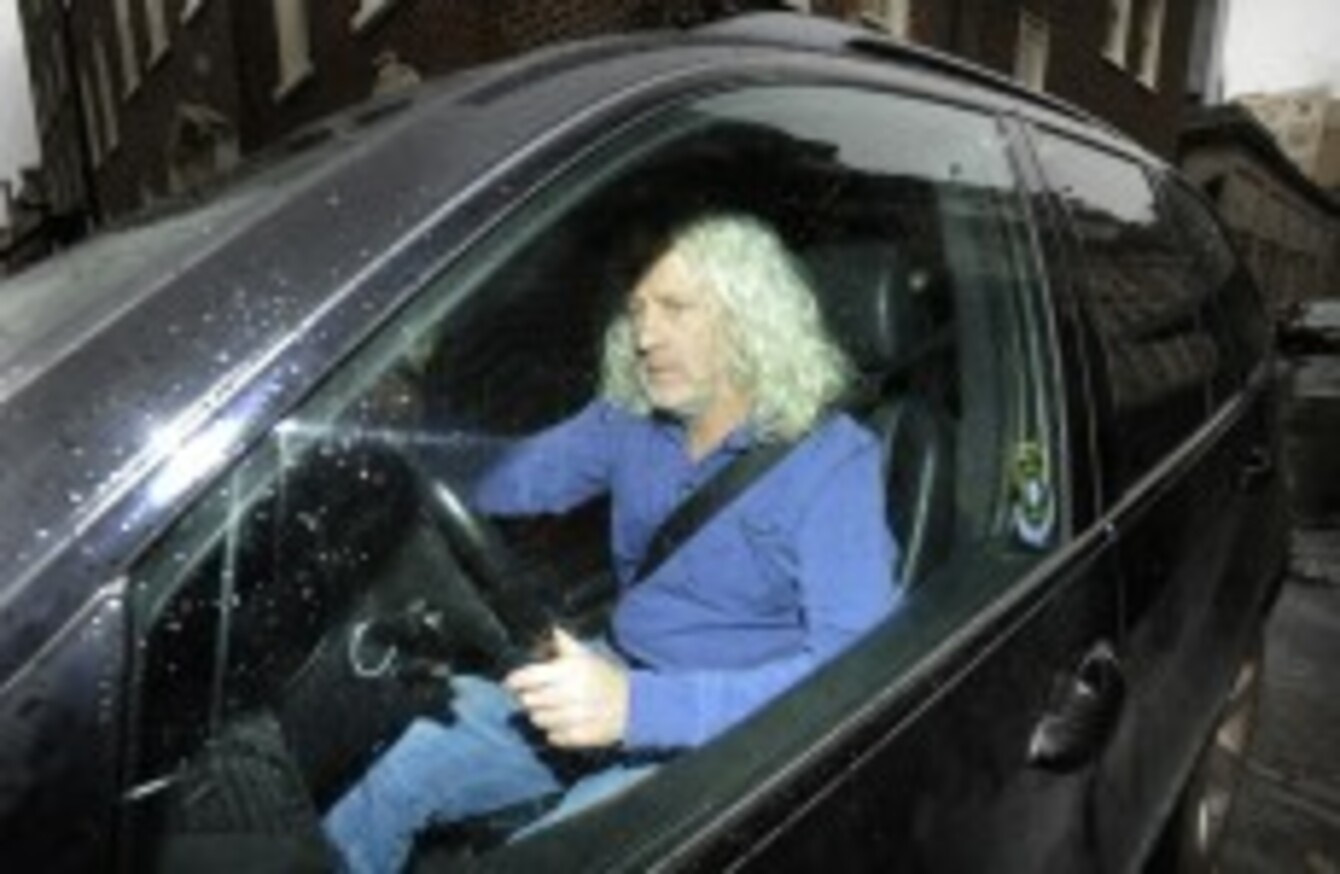 Mick Wallace leaving the Dáil in his car last Thursday
Image: Sasko Lazarov/Photocall Ireland
Mick Wallace leaving the Dáil in his car last Thursday
Image: Sasko Lazarov/Photocall Ireland
INDEPENDENT TD MICK Wallace's car was towed from an Aer Lingus staff car park at Dublin Airport over the weekend.
Wallace, who has been at the centre of controversy over revelations that his construction company made a €2.13 million settlement with the Revenue after under-declaring VAT, left his car at the staff car park of the Irish airline on Friday.
He was later seen in the departure lounge of the airport amid suggestions that he may have been flying to Poland to watch Ireland's final Euro 2012 game with Italy this evening.
His four-wheel drive BMW was left illegally parked in the car park with the airline made aware that the car was left there on Saturday.
"Like all unauthorised vehicles, it was removed," Aer Lingus said in a statement, commenting on a story that first appeared in the Sunday World over the weekend.
Mick Wallace leaves Leinster House in his car last Thursday after making a statement to the Dáil on his company's tax liabilities (Photo: Sasko Lazarov/Photocall Ireland)
The car park is leased from Dublin Airport Authority who use a private towing company – Kelly Towing Service – to remove vehicles which are illegally parked.
The car was then impounded at the airport but it could not be established whether or not it has since been reclaimed.
The fee for a car being towed is €140 with daily fees of €35 applying for each day a vehicle is kept in storage.
Mick Wallace could not immediately be reached for comment.