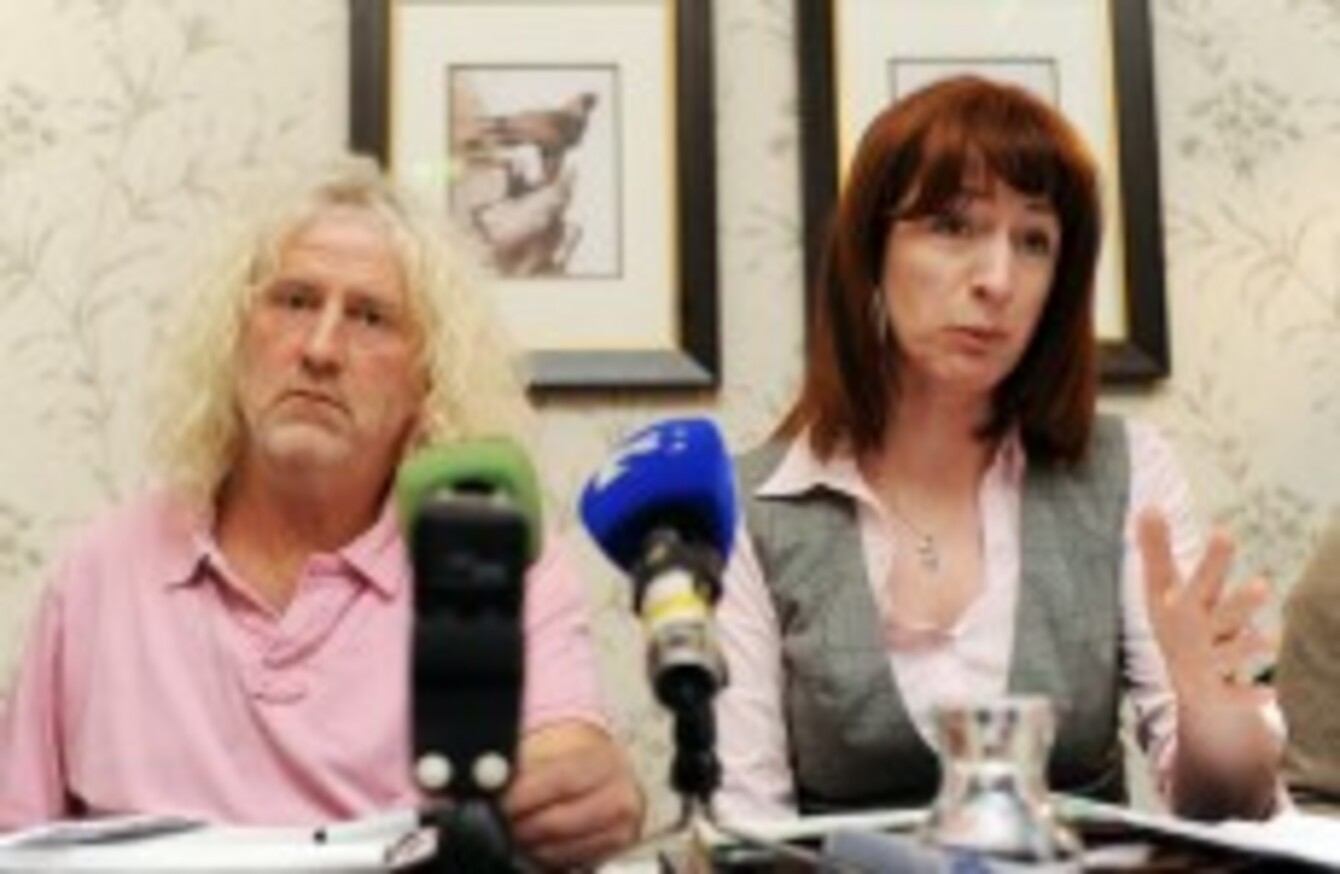 Mick Wallace and Clare Daly
Image: Laura Hutton/Photocall Ireland
Mick Wallace and Clare Daly
Image: Laura Hutton/Photocall Ireland
Updated 23.06pm
INDEPENDENT TDS MICK Wallace and Clare Daly met with Wikileaks founder Julian Assange at the Ecuadorean embassy in London yesterday, saying they discussed a number of issues in a wide-ranging and lengthy meeting.
Assange, who has overseen the publication of thousands of Afghan war, Iraq war and diplomatic cables in recent years, has been holed-up in the embassy since June 2012 following a court ruling that he must be extradited to Sweden to face questioning over two sexual assault allegations.
Daly and Wallace initiated a meeting with Assange to "learn of his position on a lot of things going on at the moment" according to Wallace, a Wexford TD, who spoke to Drivetime on RTÉ this evening.
The meeting also came in the context of Assange's attempts to be elected to the Australian Senate for the WikiLeaks Party, a campaign which Wallace and Daly gave their backing to in a joint statement issued today urging Irish-Australians to support Assange and the party.
Daly, a Dublin North TD, told TheJournal.ie: "He [Assange] was very concerned about situation with Bradley Manning, he said the international community should rally around him. He was concerned that the international community rally around Edward Snowden."
"We discussed Irish issues in the context of this era of global mass surveillance and we agreed to open up a channel of communications," she said, adding that they are awaiting more information before pursuing matters raised during the two-hour meeting in the Dáil.
Asked about his physical condition given he has not been outside of the embassy for over a year, Daly said Assange was "very, very pale".
"He can't leave the building, it's not an easy position, but he's got a really positive outlook. I am known for being pale and he's a lot paler than I am. I get the impression he's a workaholic," she added, saying that Assange was "incredibly appreciative" of the Ecuadorean embassy.
Daly said that the issue of Assange being wanted for questioning about two alleged sexual assaults in Sweden was "discussed briefly".
However she added that she was "at a loss" as to why Swedish authorities would not take Assange up on his offer to answer questions over the phone. The Australian-born activist fears he will be extradited to the US to face espionage charges if he complies with his extradition to Sweden.
Earlier, Wallace told Drivetime: "Sexual crimes are very serious and he does need to answer any allegations that are out there."