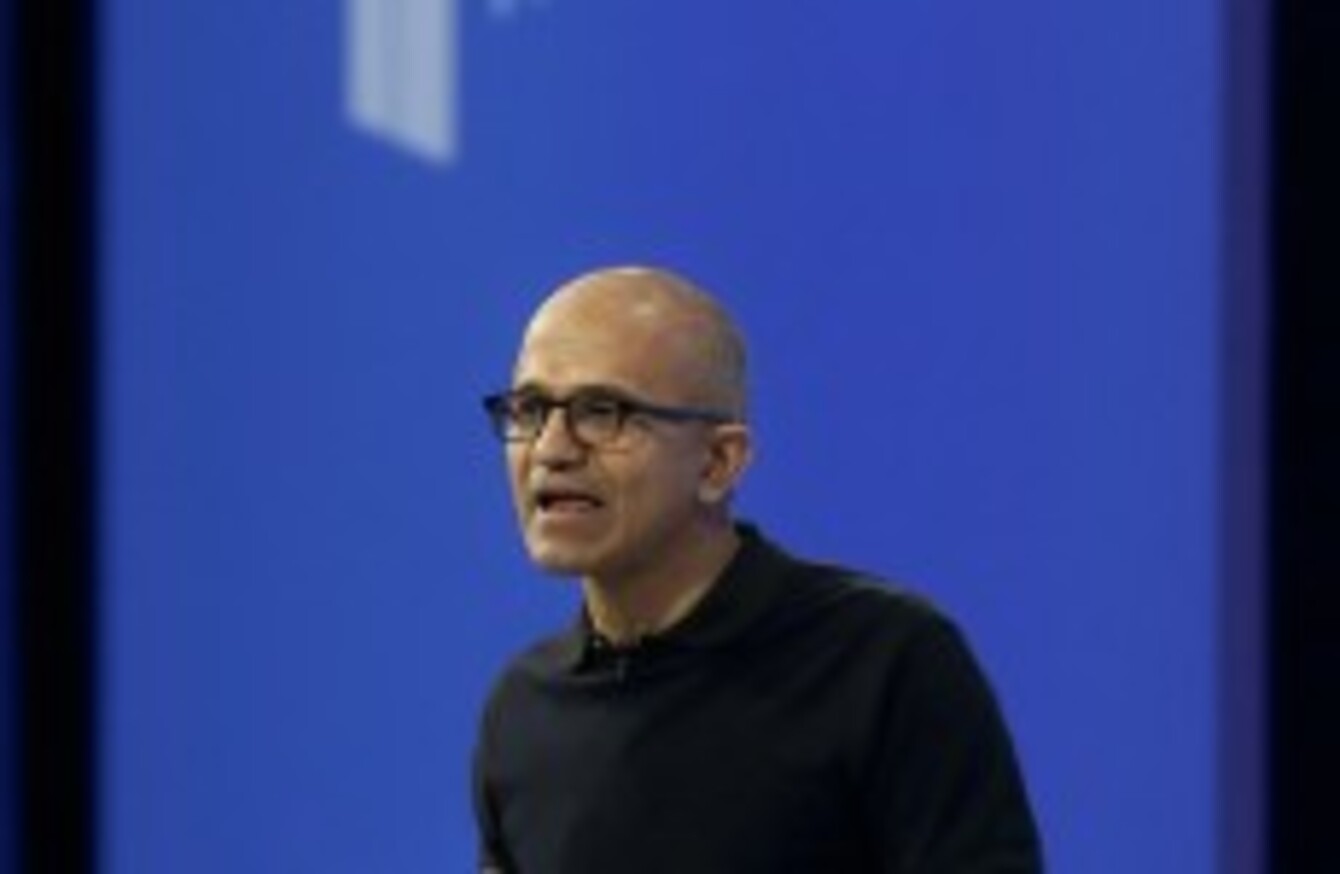 Microsoft CEO Satya Nadella speaking about Windows 10 at the company's annual Build conference.
Image: AP Photo/Jeff Chiu
Microsoft CEO Satya Nadella speaking about Windows 10 at the company's annual Build conference.
Image: AP Photo/Jeff Chiu
WINDOWS HAS AN app problem. Microsoft knows it and it may have the answer to making itself more relevant again.
At its annual developer conference Build 2015, the company announced that developers would be able to bring Android and iOS apps directly to Windows 10.
The idea is that Microsoft will allow developers to take apps that were designed for other phone platforms and port them to Windows 10 devices.
And the company has set itself some major aims as it wants Windows 10 to be running on one billion devices in two to three years after its release.
Part of that will be helped by the fact that upgrading to Windows 10 will be free for the first year, something Microsoft will hope convinces developers to bring their apps over to Windows.
And it needs that to convince not just normal developers, but the big names apps that will bring people over to the platform.
While the number of apps on Windows platforms has grown, both Windows Phone and Windows 8.1 lack a large number of popular apps like Snapchat, Sky Now and Hailo. And even when an app is released, there's little impetus for developers to update them after they're released.
This approach from Microsoft suggests it's trying to address both issues, but much will hinge on how many steps it takes to port an app and what developers need to do to make it a reality.
Source: Windows/YouTube
Another major feature announced was one called Continuum which uses the functionality of a Windows 10 smartphone to turn it into a PC by connecting it to a monitor and using your keyboard and mouse to interact with it.
By using universal apps, which adjusts a Windows 10 app to fit a PC, tablet or smartphone screen, the idea is you have a PC on the go without carrying a laptop around.
Source: Windows/YouTube
The real star of the show was HoloLens, Microsoft's headset which allows you to view hologram-like images through a lens.
Some of the demos showed included a home situation where users could pin screens on their walls showing Skype, weather reports and movie trailers.
Other demos included education where students could use it to study anatomy, engineering, art and other subjects.
Other developments included its successor to Internet Explorer, Project Spartan, now having an official name: Microsoft Edge while Microsoft Office has been expanded to become a platform, running add-ons apps like LinkedIn, and Uber when in use.