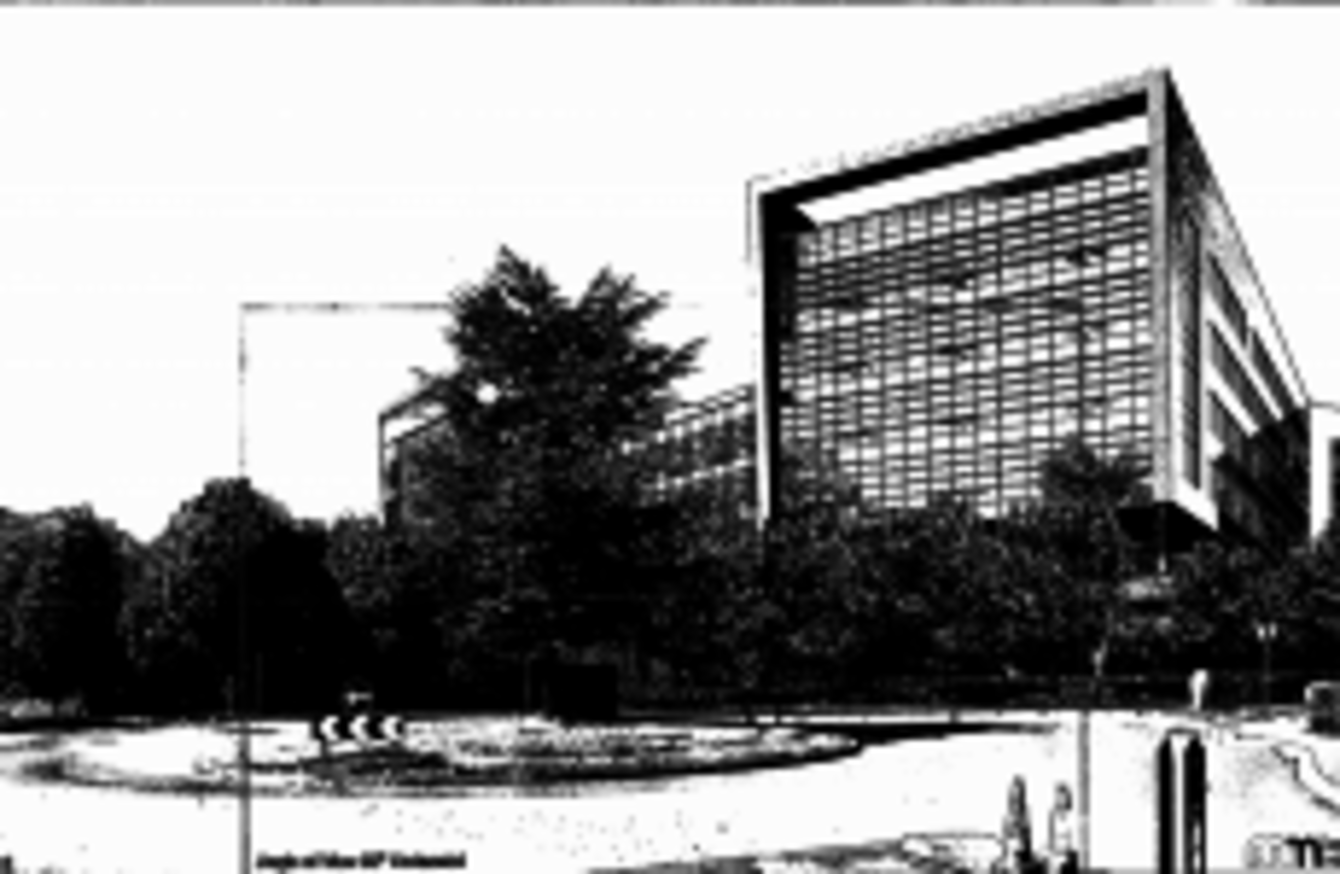 How the building will look, according to the plans.
How the building will look, according to the plans.
US COMPUTER GIANT Microsoft looks set to take on 200 extra staff after it lodged an application with Dun Laoghaire Rathdown County Council to build a new headquarters in Leopardstown.
The 35,000 square metre development is expected to employ around 200 construction workers and will allow the company expand their European headquarters to 2,200.
The application says that the company plans a new office development, to be called the Microsoft Ireland Dublin Campus, comprising a four or five-storey building over two levels of basement.
The building will also have 558 car parking spaces, 24 motorcycle spaces and 220 bicycle parking spaces.
It will also have a staff gym/leisure centre with changing areas, a roof level to include additional plant/services and green roof. It will be powered with "intelligent" solar panels and rainwater will be harvested.
Assuming permission is granted, the development will commence in late 2014 and be fully operational in two years.
The council will take observations on the plan until 10 July.