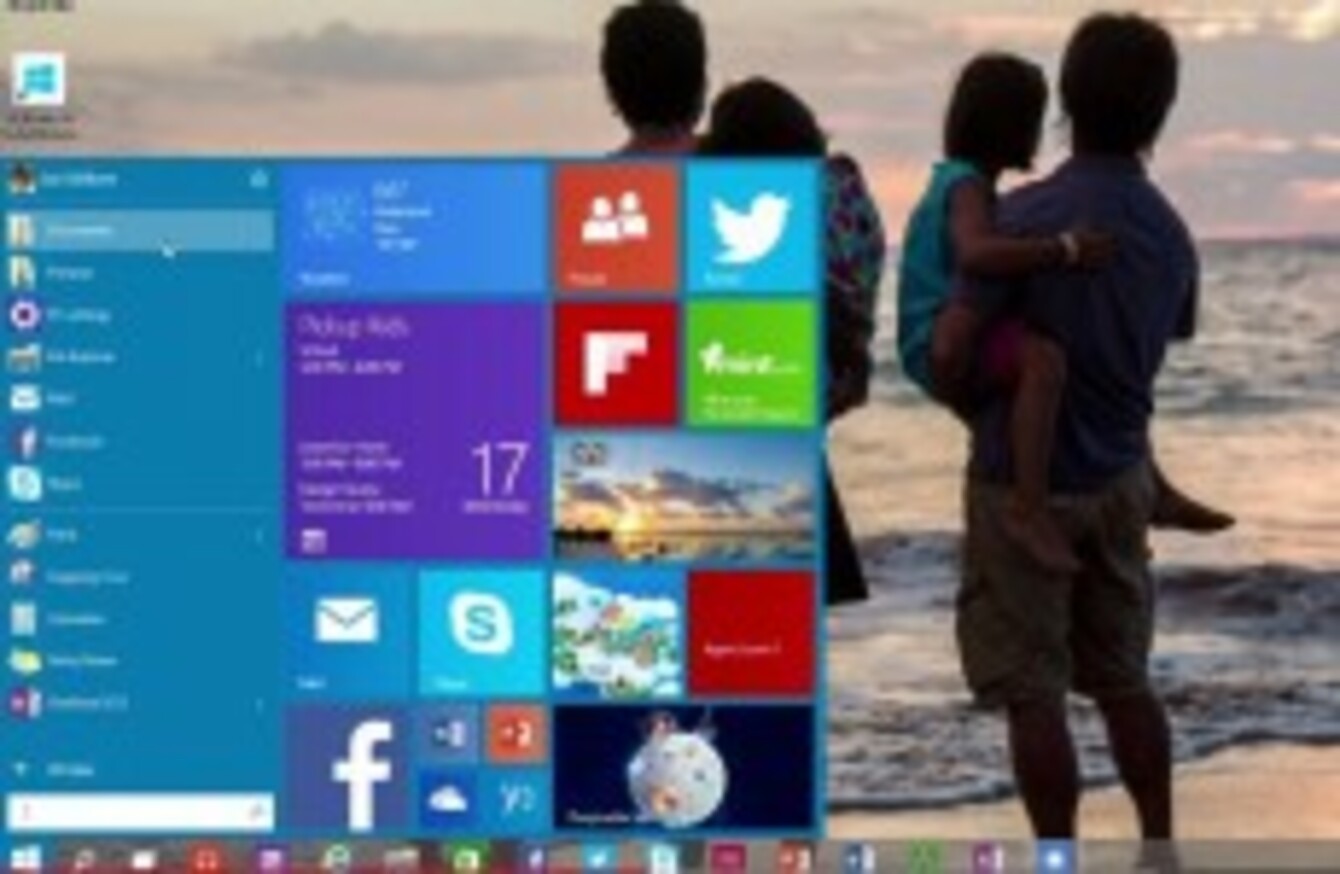 Image: Windows/YouTube
Image: Windows/YouTube
(Updated: 7:25pm)
MICROSOFT HAS UNVEILED the latest edition of its Windows software which it says is its "most comprehensive platform ever."
At an event in San Francisco, the vice president of the Operating Systems Group at Microsoft, Terry Myerson, unveiled the new service called Windows 10, which is designed to work on all platforms including desktop, tablet, smartphone and Xbox.
The previous version, named Windows 8, was criticised for its choice to merge both keyboard and mouse controls with touchscreen commands. The company released an update called Windows 8.1 which addressed some of the issues, but consumers didn't warm to it.
The new version aims to combine both the style and look of Windows 7 and XP with some of the newer features included with Windows 8.
Some confusion has arisen over its decision to skip 9 and go straight to 10, the company offering no reason as to why it decided to do this.
Of the new features included are the return of the start button, which combines both the traditional Start menu with the 'Metro' start screen.
It offers a customised screen and both the menu and tiles on it can be resized. It includes a universal search function which will also include web results as well.
Also, Windows 10 will be able to change the screen based on touch and keyboard input, rearranging icons to suit either style.
Apps from the Windows Store will now open in the same format that desktop programmes do, and can be resized and moved around the same way.
Multiple desktops can now be created and switched between, similar to Mac OS X, and a new Task button view allows one view for all open apps and files, allowing users to quickly switch and one-touch access to any desktop created, while Snap offers suggestions on what to fill the other available space on desktop.
The company was keen to mention that the main focus is on enterprise. Myerson said that the company had was keen to get enterprises on board early and had started talking to them already. He also mentioned that Windows 10 would be compatible with all the  management systems used today.
Windows 10 will begin shipping in the middle of 2015.
Source: Windows/YouTube
(Originally published 6:58pm)