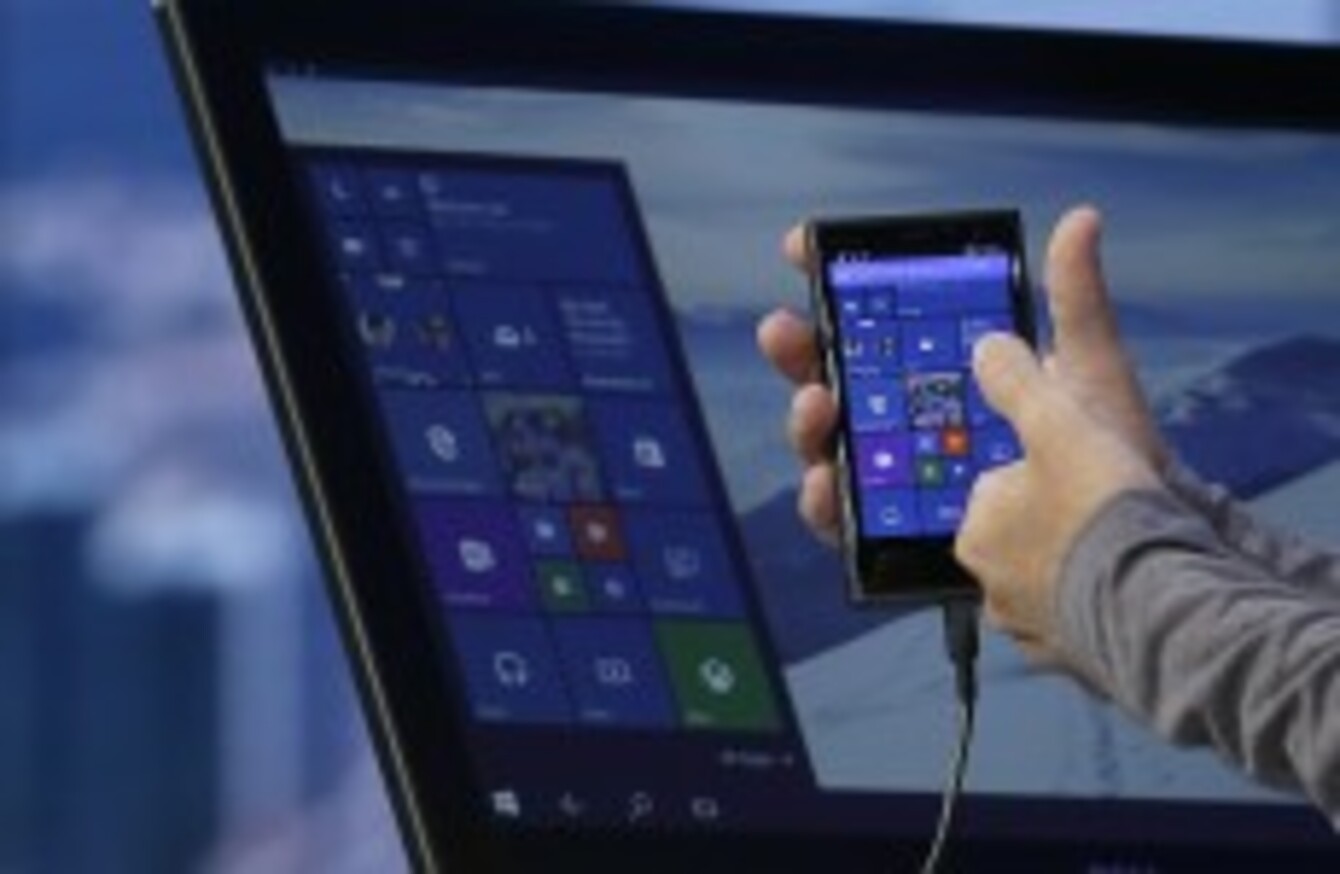 Image: Jeff Chiu/AP Photo
Image: Jeff Chiu/AP Photo
SINCE IT WAS first announced, Microsoft has made a big deal of Windows 10 being a free upgrade for the first year of release, mainly for those using Windows 7 and 8.1.
But it added some confusion to the process with an announcement on Friday which said that Insider Program preview users (those who are testing the OS and reporting bugs or using it to develop apps) would "receive the Windows 10 final release built and remain activated."
Since anyone can sign up for the developer preview, it was assumed that those who didn't have an official version of Windows 7 or 8.1 could sign up to the preview, download the latest version and get the official upgrade free when it arrived.
However, an updated version took out the "remain activated" part and clarified that "only people running Genuine Windows 7 or Windows 8.1 can upgrade to Windows 10 as part of the free upgrade offer."
The confusion grew when Microsoft's Gabe Aul confirmed that upgraded preview copies would be genuine (RTM means Release to Manufacturing which is the version laptop/tablet makers get before its release to the general public).
So where does this leave us? Ultimately, it means that things remain the same as before. Those who have official versions of Windows 7 and 8.1 will be able to upgrade for free while the rest will have to pay if they want an official version.
In this case, the wording was ambiguous and it's likely that Microsoft assumed everyone who signed up to the Windows Insider Program was already using an official version of Windows.
For the majority of people, this won't matter since the Windows Insider Program is run with developers and Windows enthusiasts in mind and not the average consumer. And since we're roughly a month away from its official release (29th July), it's better to wait.