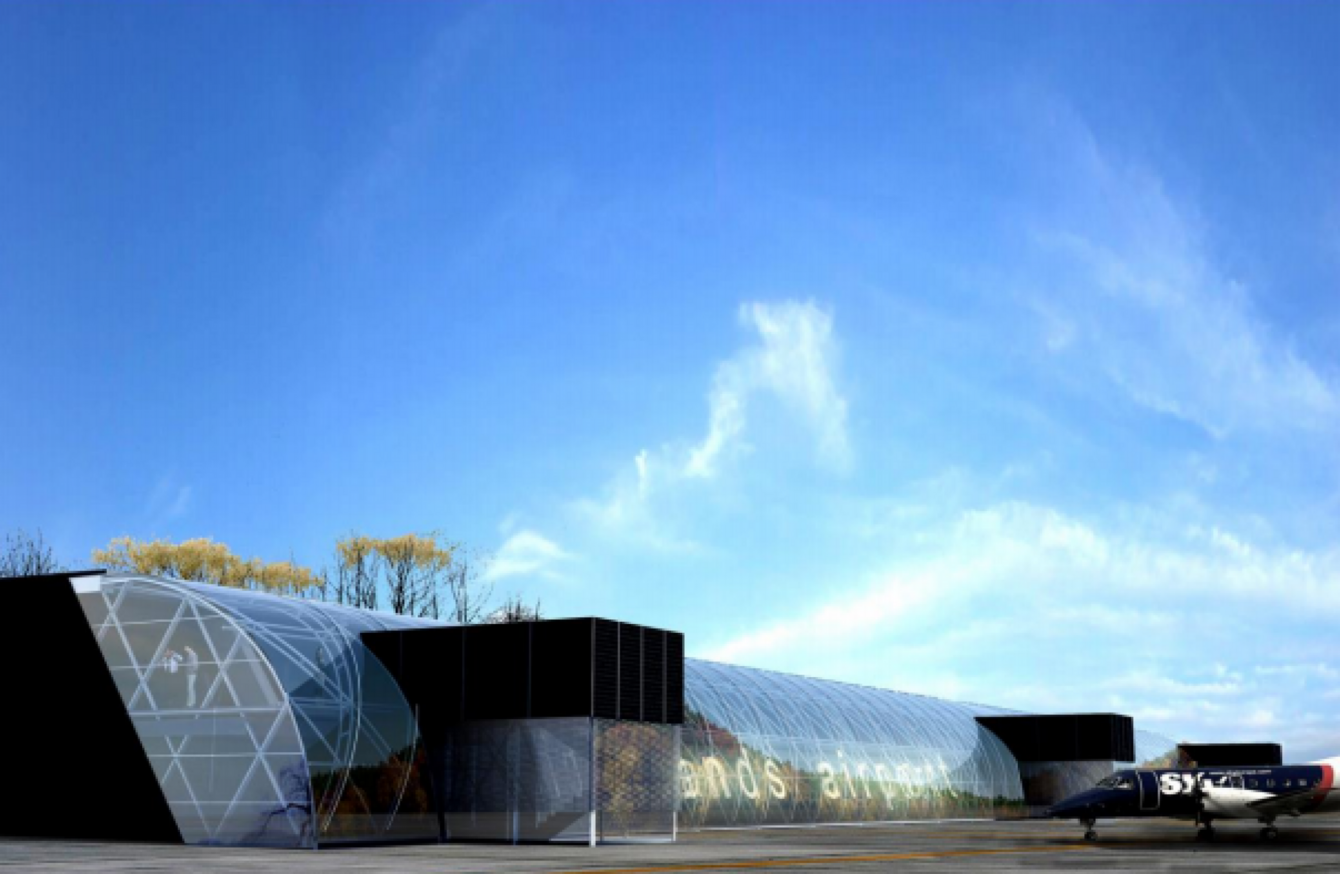 How the airport could look.
How the airport could look.
PLANS FOR A Midlands Airport have officially received the support of Offaly County Council and German company Insite Bavaria.
New details revealed to TheJournal.ie show how ambitious plans for an airport in the county would create 5,200 jobs and generate €500 million for the regional economy annually.
Midlands Airport development has now signed a memorandum of understanding with InSite Bavaria.
In the pipeline for a decade, plans for an airport on the Offaly-Westmeath border at Tubber village suffered setbacks during the recession. However, the local authority has now applied to the government's rural regeneration development fund.
It's asking for €2.5 million in funding but it's understood government backing of the project is the greater aim for the application.
Managing director of the project Patrick Little told TheJournal.ie this latest development is a significant step forward.
"A facility of this kind would encourage more compact growth and enhanced regional accessibility. It would facilitate more sustainable mobility and develop a strong economy supported by enterprise, innovation & skills already located in the midlands region."
The revival of the project has come as somewhat of a surprise in the locality. The announcement of the loss of over 400 jobs in the region today by Bord na Mona the plans for the airport are being welcomed.
Local independent councillor Dervil Dolan said anything that could generate employment in the region must be seriously considered.
"I know many people will scoff and laugh at the suggestion of an airport in the Tubber area but we should remember that when Monsignor James Horan suggested building an airport in Knock over 30 years ago, his many critics regarded the idea of an airport on a "foggy, boggy site" in Mayo as unrealistic."
Dolan said, over 750,000 go through Knock Airport annually with substantial economic benefits to the local economy in Mayo.
"I know we are a long way from that at present, but the idea of an airport in the Tubber area is at its infancy at this stage and if it is possible to get funding to see if an airport is feasible in the Tubber area, we should support the idea and hopefully something positive can come out of the process for the local area and for the greater midlands area generally."