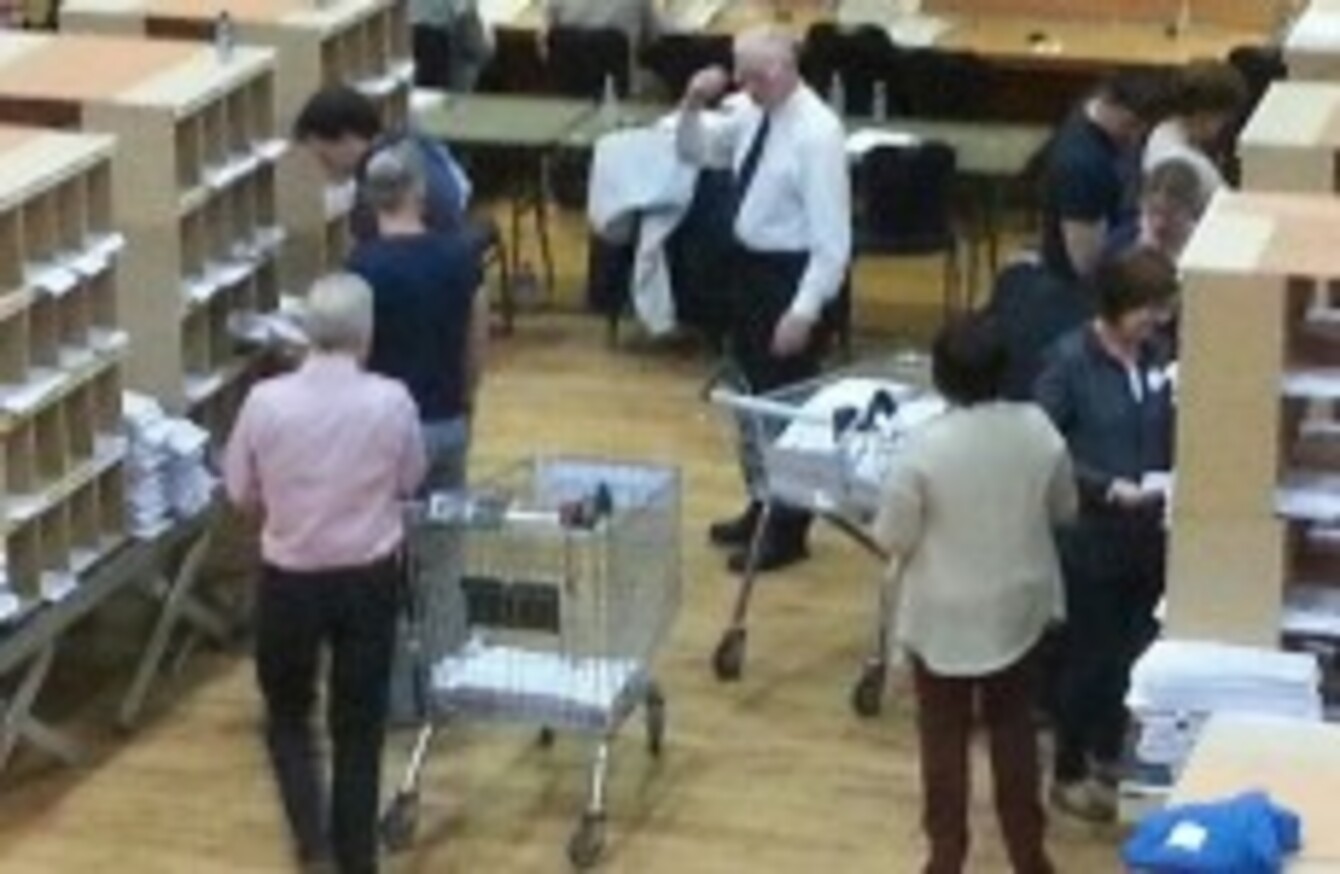 Image: Orla Ryan
Image: Orla Ryan
MARIAN HARKIN, THE independent candidate currently in position to take the fourth European seat in Midlands-North West, says she expects the recheck process in Castlebar to take "more than one day".
A recheck of ballots was ordered last night after Harkin finished just 275 votes ahead of Fianna Fáil's Pat 'the Cope' Gallagher on the last completed count.
Both candidates are sitting MEPs.
The process starts at 10am this morning.
"I welcome the offer by the Returning Officer to commence a recheck at 10 o'clock ," Gallagher told RTÉ radio.
"We have to take into consideration the margin is just 275, which is less than 0.05 per cent and in the circumstances I'm very pleased he Returning Officer has done this."
He said the process would take "however long it takes".
"If I was in Pat's position I'd be looking for this," Harkin said.
That's why I'm quite happy that it happened, because this is the democratic process –we have to be sure that it's right.
"Whoever wins at the end of the day, thats it."
Count staff will this morning begin the process of sifting through each of the 663,703 ballots cast to make sure they're allocated to the right candidates' bundles. 
The count process started at 9am on Sunday morning. Luke 'Ming' Flanagan was elected to the first seat on Monday evening, with Sinn Féin's Matt Carthy and Fine Gael's Mairead McGuinness joining him yesterday.
In Ireland South, Fine Gael pair Deirdre Clune and Sean Kelly have both been elected. Their seats were also decided yesterday. They join Fianna Fáil's Brian Crowley and SF's Liadh Ní Riada in Brussels.
The ballots have been cleared away at Dublin's RDS since Monday.
Nessa Childers and Brian Hayes (FG) will be joining SF's Lynn Boylan in Europe after a 'ballot check' requested by fourth-placed Eamon Ryan, the Green Party leader, uncovered only "incredibly minor discrepancies".