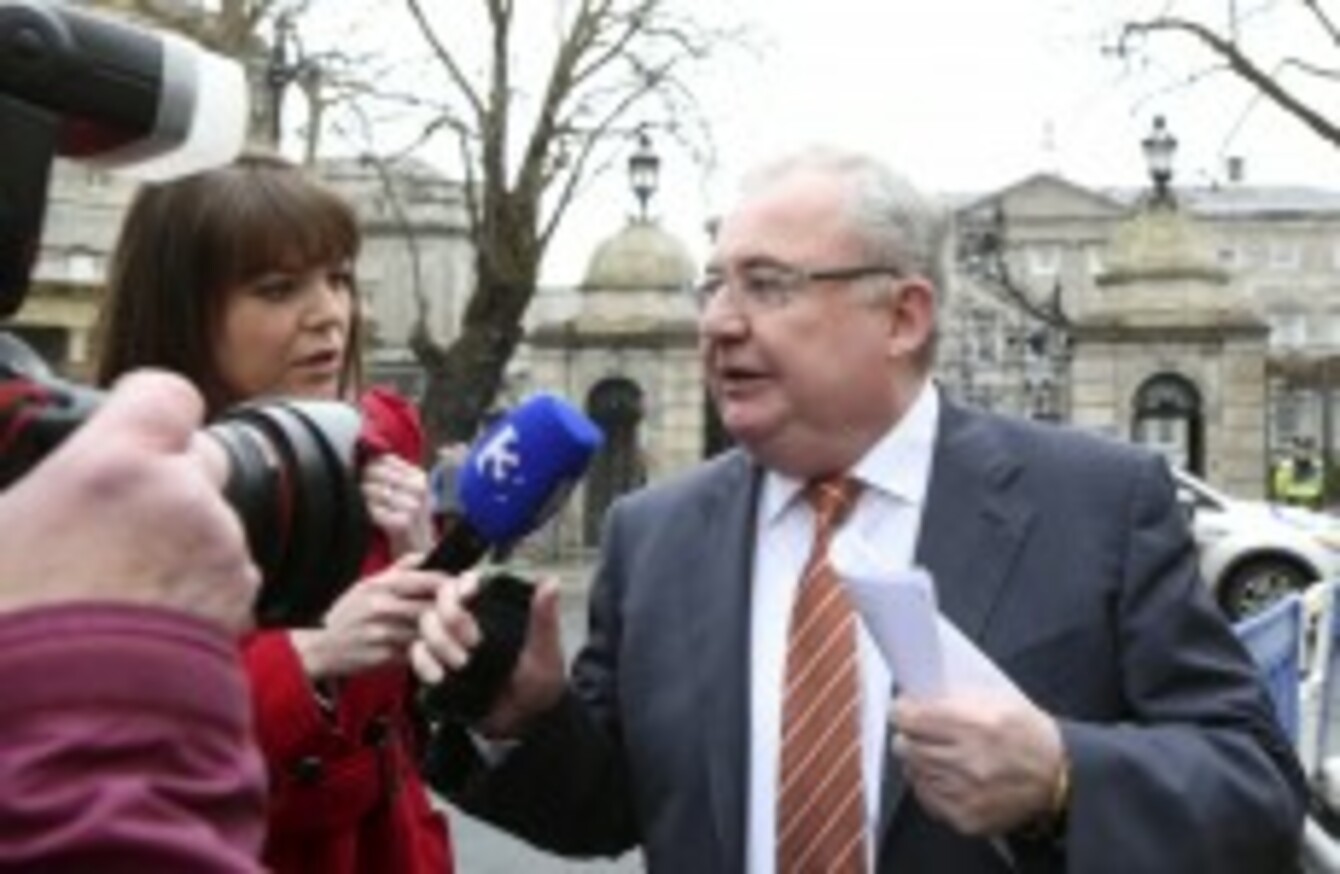 Rabbitte says that he 'regrets' that an agreement could not be reached.
Image: Sam Boal
Rabbitte says that he 'regrets' that an agreement could not be reached.
Image: Sam Boal
ORGANISERS OF TODAY'S national wind turbine protest are accusing the Government of using 'spin' in an attempt to take momentum out of their campaign.
Energy Minister Pat Rabbittee announced at the weekend that the planned Midlands Energy Export Project will not now go ahead after a deal could not be reached between Irish and UK officials.
But community groups, who have been objecting to plan because of what they say is a lack of engagement, claim that the Government's announcement has changed nothing because a delay was inevitable anyway.
"The deadline has not been met, but that in no way implies that the project has been cancelled or shelved," argues Hugh Corcoran of the Rathangan Against Spin group.
I'm in no doubt this is a cynical ploy by Pat Rabbitte, who tried the same strategy a couple of weeks back. There was nothing in the press release by the Government to say that they are ceasing to pursue this project, only the failure to meet the deadline.
Speaking about the Government's announcement that the plan will not go ahead, Corcoran says that "the vast majority of people close to this subject feel that this hasn't been substantiated".
Another resident and volunteer Joanne Addie also says that the weekend's announcement will not stop them protesting today:
"Communities all over Ireland are faced with applications which they are trying hard to oppose as guidelines are inadequate to offer any protection to residents. In Rhode, we have 32 Industrial Turbines with An Bord Pleanala and have been refused an oral hearing to further have our say."
Therefore we fully support the energy policy march and will continue to raise awareness of issues in our community until the energy policy in this country has been reviewed, alternatives are considered and regulations are in place to provide protection for all.