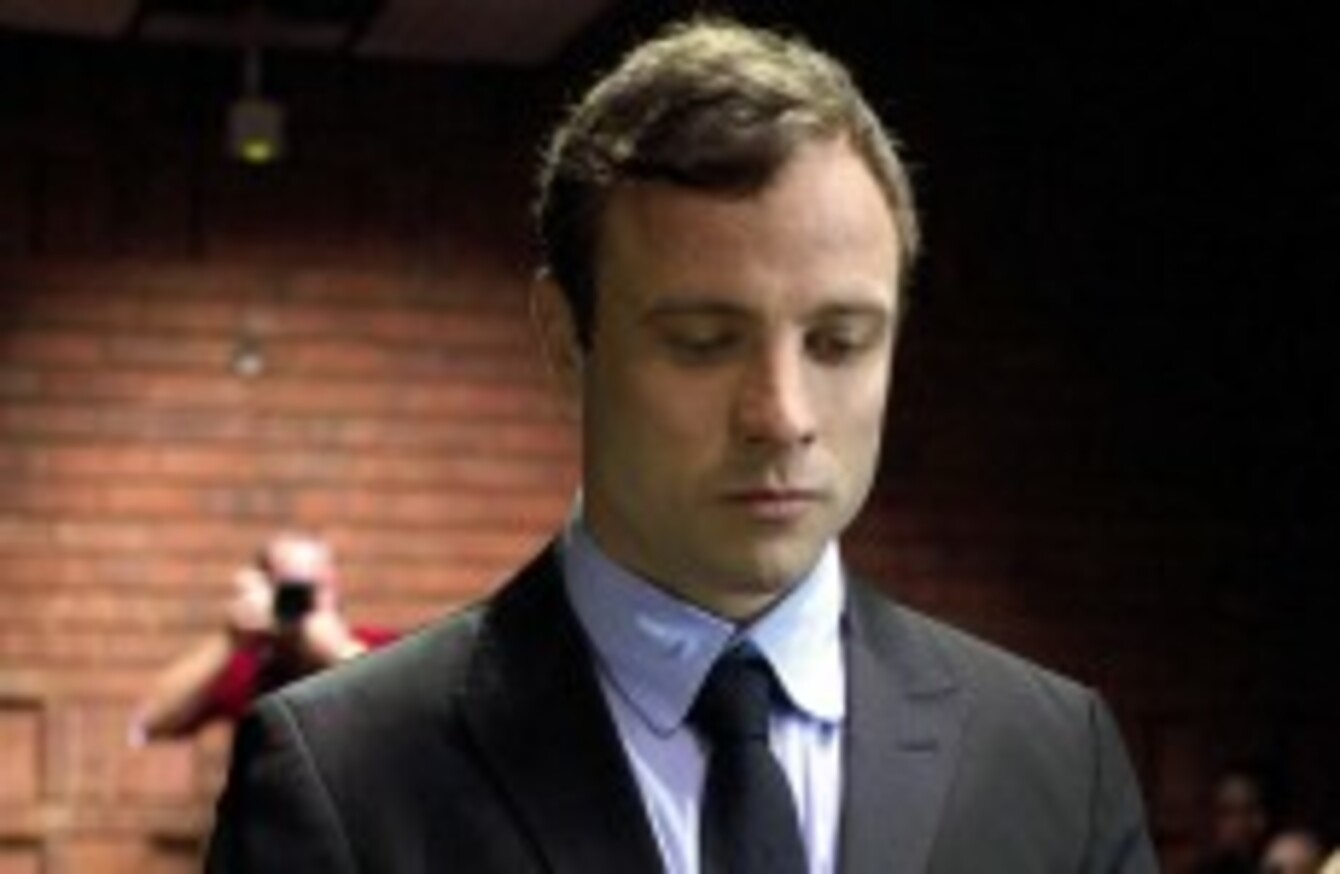 Oscar Pistorius
Image: AP Photo/Themba Hadebe
Oscar Pistorius
Image: AP Photo/Themba Hadebe
IT'S MIDWAY THROUGH the week and you want to get up to speed on the latest news topics and catch up on opinions and insights.
We're here to help you do just that, with our three midweek longreads:
Amy Davidson looks at how Oscar Pistorius's murder trial has gone so far – the tears, the vomiting, the gun stories, the drama, the tragic details of Reeva Steenkamp's untimely death.
(New Yorker, approx 6 minutes reading time, 1238 words)
"My Lady, he's not fine but he's not going to be fine," Pistorius's defense lawyer, Barry Roux,

told

Judge Thokozile Masipa, as his client became sick. "He's having some difficulty. He's very emotional but it's not going to change."
Benjamin Welton looks at how the first World War profoundly changed literature, leading to the emergence of the classic British spy novel, an enduring genre.
(The Atlantic, approx 8 minutes reading time, 1789 words)
During the first two decades of the 20th century, a feeling of dread was pervasive in British culture: The British army's initially shoddy performance during the Second Boer War (which lasted from 1899 to 1902) invited a whole host of theories as to why the British fighting man had so much difficulty in subduing South African irregular troops.

Shakira recently revealed that her boyfriend has banned her from appearing in music videos with male co-stars. Lisa McInerney looks at what sort of message this sends out.
(TheJournal.ie, approx 4 minutes reading time, 991 words)
The possessive partner is one of those tropes that's used for romantic effect in bodice-rippers and problematic codswallop written by Stephenie Meyer and E.L. James, but it's not an archetype to aspire to in reality. Search for "possessive partner" on Google and you don't get directions for BDSM play and Interflora numbers; you get article after article on how to deal with a domineering loved one.