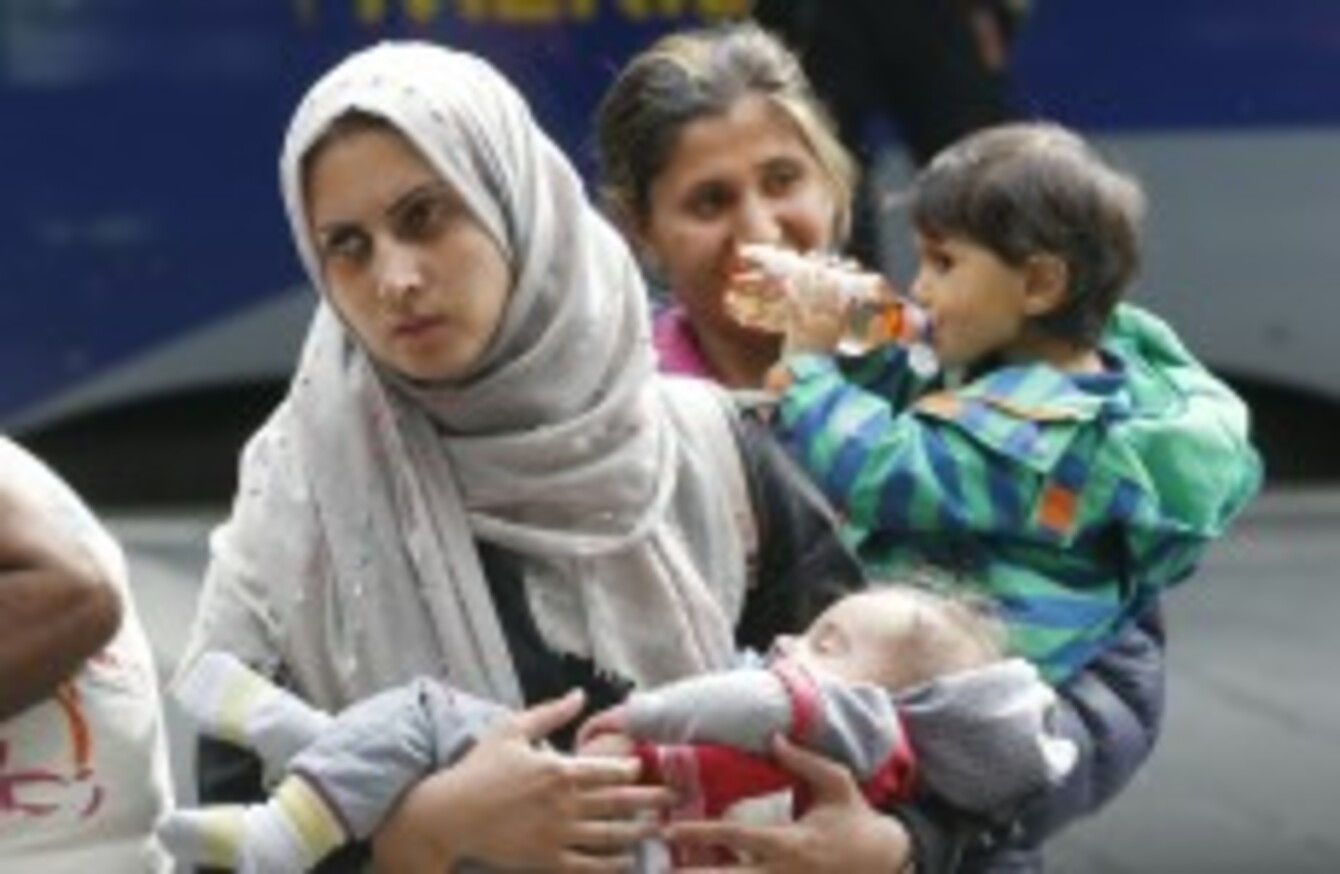 Image: Michael Probst
Image: Michael Probst
Updated at 1.20pm
THE BISHOP OF Elphin has called on parishioners in his diocese to start identifying accommodation that could be used to house refugees.
Bishop Kevin Doran said today's appeal was prompted by parishioners' desire to do something to help those fleeing war and terror in the Middle East.
He said he was asking priests and parishioners to work together to identify potential homes "be it a vacant house or a granny flat".
His comments follow remarks on the migrant crisis by Pope Francis yesterday.
Speaking at the end of Angelus prayers in Rome, the Pontiff said every parish "every religious community, every monastery, every sanctuary of Europe [should] host a family, starting from my diocese of Rome".
"The two parishes in the Vatican these days will welcome two families of refugees," he added.
Bishop Doran told Today with Sean O'Rourke he had been talking to people in his diocese about the idea in recent days and that it appeared the issue was "something that requires a more immediate response than there has been to date".
Locals had told him "God, we have to do something for these people".
He said he was sending out information forms to priests to hand out to parishioners, on which they could identify potential properties.
"It seems to me if we could quantify what was there and the quality of it – is there a working bathroom and toilet, or are there cooking facilities – that we could then work in partnership with the local authorities and with other voluntary bodies that would have experience in this area to try to match up needs with availability."
Doran said it wasn't something the Church would be working on in isolation, and added that if the initiative worked it was possible that a similar scheme could be used to house homeless people in Ireland.
Vacant buildings
Meanwhile, the government has said state property is being audited to check if there are any vacant buildings that could be used to house refugees coming to Ireland.
Such properties include former garda stations, care homes and army barracks.
Speaking on the
Colette Fitzpatrick Show on Newstalk
yesterday, Joan Burton said that abandoned army barracks could be used:"Generally speaking, and this would some something the Department of Public Expenditure and Reform are looking at, are there empty properties?
Are there, for instance something like an army barracks that had accommodation that has been closed up now for some time and then they have to be assessed.
The Minister for Defence Simon Coveney also previously spoke about the availability of former army barracks when discussed how Ireland will accommodate refugees.
While Fine Gael TD Simon Harris said vacant State property is currently being audited:
"I have asked my officials to analyse and audit vacant State property so that we can enable government to make an informed decision.
"The OPW chairs the inter departmental State Property Register which list State properties and it's current use and availability. This should also assist in identifying potential vacant property or sites."
Meanwhile, it reported today that The European Commission is planning to provide a plan for providing subsidised food for migrants.
Details of the food aid plan have yet to be released, however it's understood to be part of a plan that will be presented to agriculture ministers in Brussels today.
'Contradictory Statements'
Independent TDs are planning to hold a picket outside the Department of Justice today over the refugee crisis.
Independent TD John Halligan criticised the Government for making 'vague and contradictory' statements about the number of refugees Ireland will take and how they will be housed.
"Members of Government parties are continuing to make contradictory statements while people are suffering and dying.
The young child who washed up on a Turkish beach may have focused global attention on the crisis in the short term but the grim reality is that countless other children have died and are suffering enormously in this crisis.
"We don't need any more lofty sentiments about what Ireland is planning to do in the coming years, we need action now and we're demanding that the Irish Government commit to taking in refugees immediately."
With reporting by Daragh Brophy.