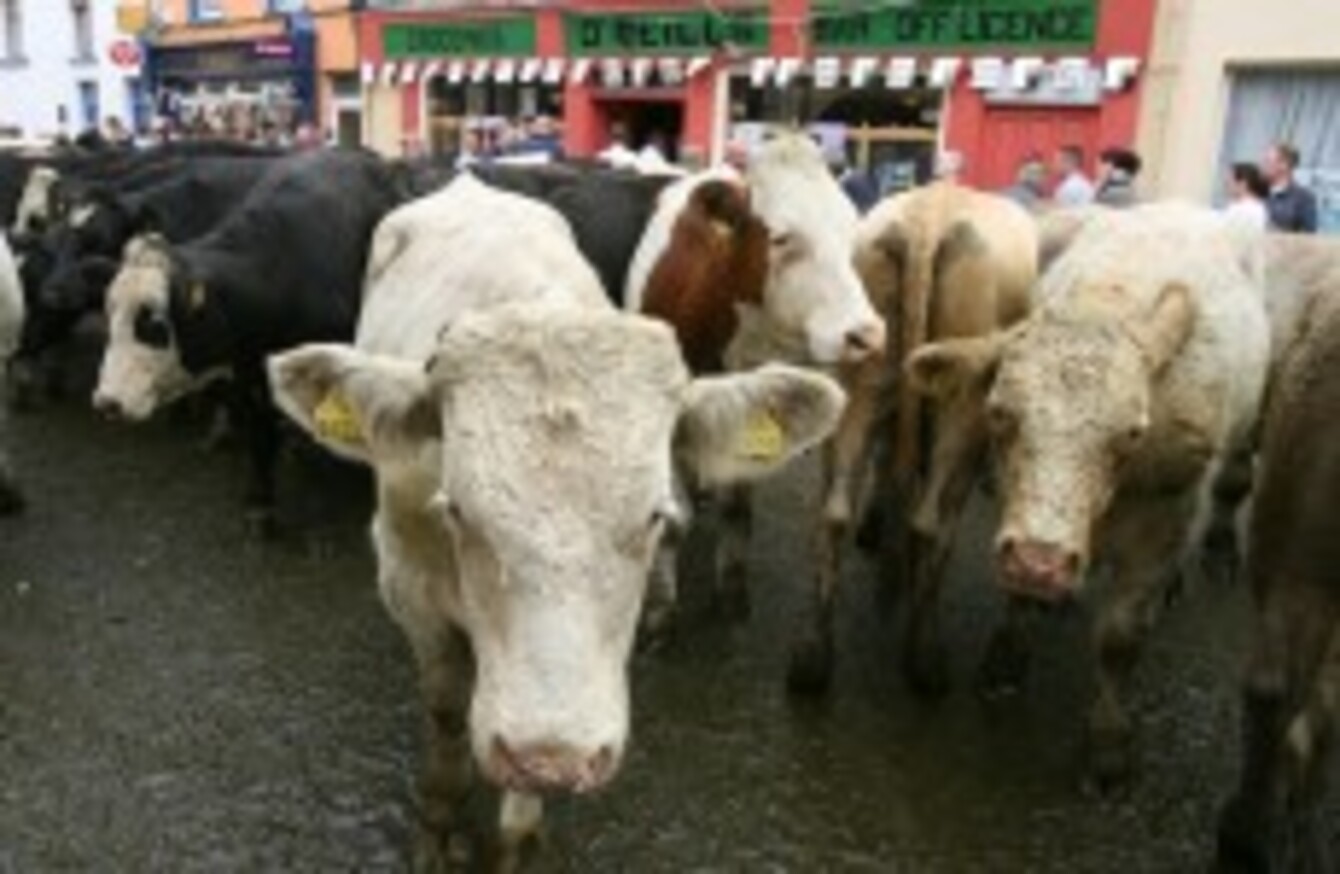 Image: James Horan/Photocall Ireland
Image: James Horan/Photocall Ireland
IRELAND IS IN danger of incurring a 'super levy fine' because Irish farmers are producing too much milk according to Minister for Agriculture Simon Coveney TD
Ireland's volume of milk supplies in January was 1.52 per cent above what is allowed under EU quotas, a figure that takes into account "the relevant butterfat adjustment" the minster said today.
Ireland was slightly more above quota in December indicating that farmers are making an effort to reduce production, something Coveney is encouraging them to continue.
"Any corrective action farmers take over the remaining weeks will help in mitigating a super levy fine," he said.
"I would again remind farmers to have regard to their quota position in planning their production over the remaining 13 months of the quota system," he added.
Coveney made a similar plea to dairy farmers in November when the country was above quota in October.
EU-wide milk quotas were introduced in the 1980s and are due to expire at the end of March 2015.
Their purpose is to control rising milk production and involve caps on the amount of milk that farmers can sell every year without paying a levy.
The Minister added that Ireland avoided paying the super levy fine last year but pointed to the 2011/12 milk quota year in which Ireland finished at at 1.05 per cent over quota, resulting in a €16 million fine.
He again urged farmers to immediately take stock of their milk supply situation and reminded suppliers that they should only sell their milk through their usual purchaser.
Not doing could be an offence he adds.