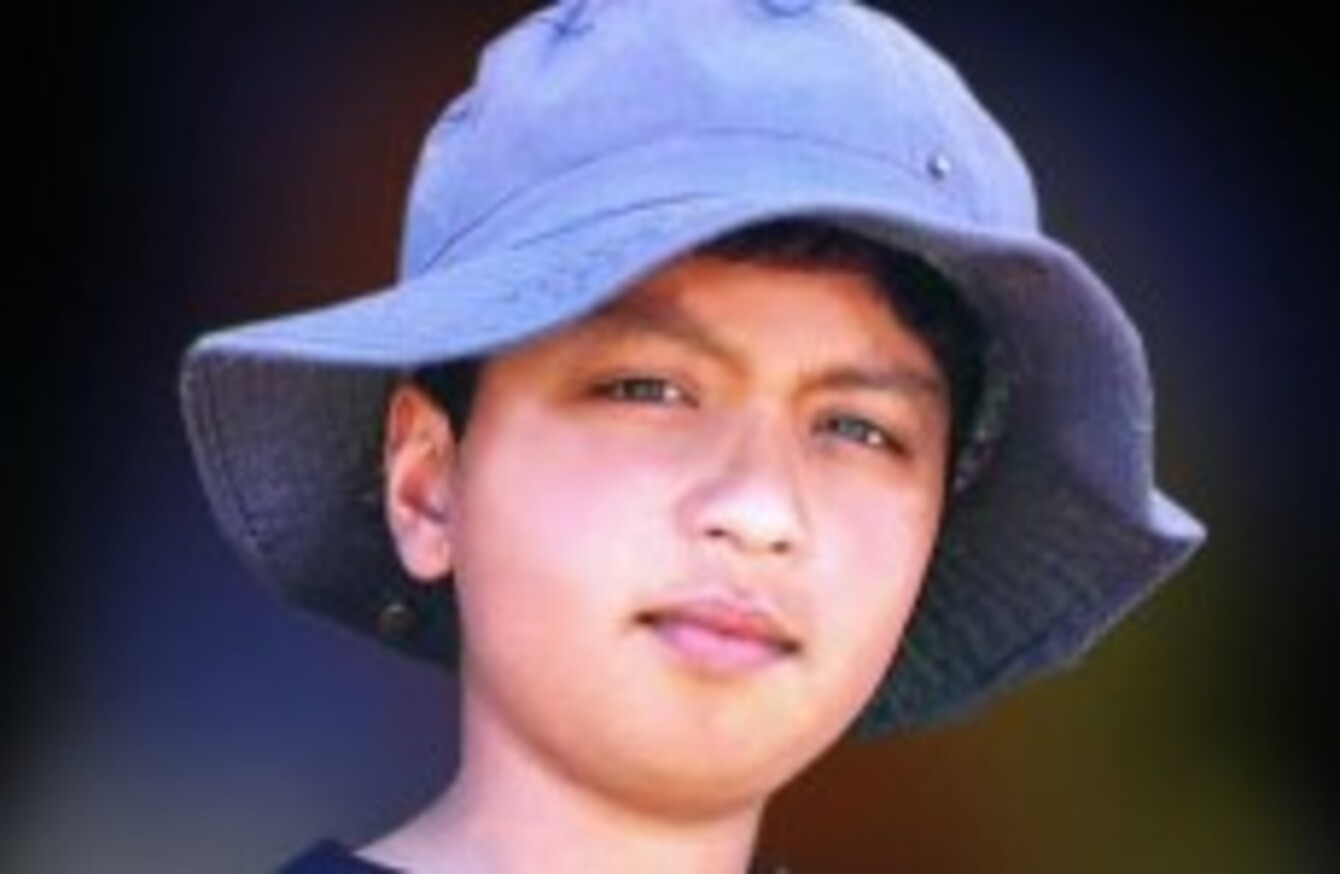 A CO WICKLOW family is remembering a "lovable and popular" teenager after his sudden death following a collapse at school.
Millen Chacko Varghese (15) of Ashford, Co Wicklow is brother to Patrick (7) and son of Martin and Ancy.
His parents are originally from South India and the family settled in Ireland in 2004.
Ancy told TheJournal.ie that they are still waiting for a definitive diagnosis after Millen collapsed in school after saying he had a headache.
"His diagnosis is not 100%, but the hospital suspect a tumour," said Ancy, a nurse.
She said he was "a perfectly healthy child" when he went to the school on Monday morning. However, after suffering a pain in his head, he collapsed and was brought by ambulance to Crumlin. He was later moved to Beaumont Hospital on Wednesday.
He did not recover from his injuries. His family wanted to donate his organs, but sadly his organs were not compatible.
"My son, he was a healthy child, an active child," said Ancy. "He interacted with people from one year old to 90 years old. He was such a lovable boy and he was very popular among children in the neighbourhood."
He was passionate about photography and videography, and loved his Legos, computer, and kick-boxing.
His little brother is "heartbroken" by Millen's death.
He was also a great help to his mother around the house, said Ancy.
Ancy said that she is happy her son had a good life, with a good school and family, and that he enjoyed his life.
"Even at the last moment he got the best treatment," she said. "He got everything in time. His life was for 15 years in the world."
She said she is a proud mother of a boy who was loved by his teachers and who got on well in school, who helped his friends repair their scooters and loved his younger brother.
Funeral
The family have been supported by relations, friends and neighbours since the news of Millen's passing broke. He will repose at the Flannery Funeral Home on Bachelor's Walk in Wicklow Town tomorrow from 2pm until 4pm, and on Sunday from 5pm until 7pm.
After his removal on Monday morning at 10.30am to St Patrick's Church in Wicklow Town, his funeral mass will take place, followed by interment in Rathnew Cemetery.
Millen's funeral mass can be viewed on the Church webcam at www.wicklowparish.ie.
The family say that if anyone wants to give a donations, they can donate to Wicklow Cancer Support.