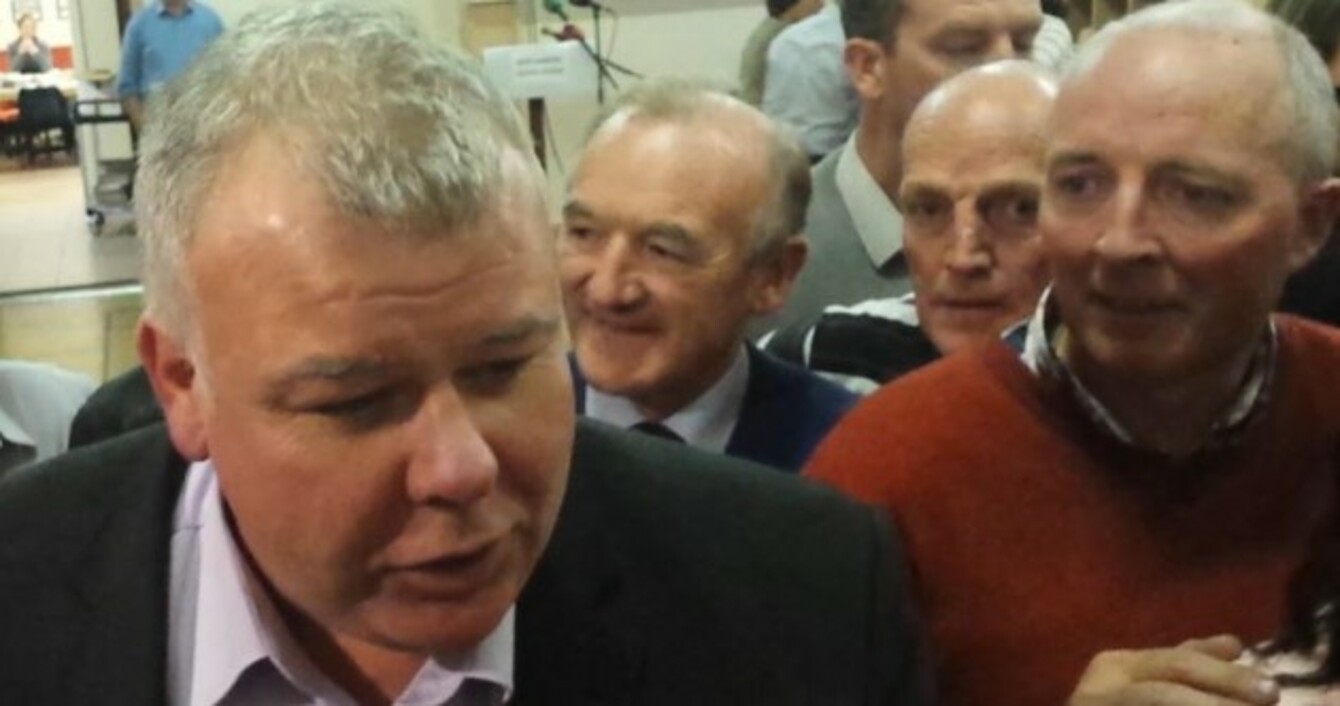 Image: Darragh
Image: Darragh
IT'S TRADITIONAL FOR winning candidates to make a late, theatrical arrival at the count centre.
That said, by the time Michael Fitzmaurice, the Co Galway-based 'Ming' Flanagan-backed Independent, arrived at Roscommon's Dr Hyde Park, the sun had long-since set — and his place in the Dáil had been all-but-assured for several hours.
Various rumours had been circulating as to what was keeping him.
"He's delayed at the farm," was line a relative gave early in the afternoon.
And, sure enough, the candidate himself confirmed that was indeed the case…
Source: Video TheJournal.ie/YouTube
Fitzmaurice arrived shortly before 8pm, to huge cheers from his supporters.
Outside the count centre, he looked a little stunned by all the attention — and the turf-cutting campaigner had to be shepherded inside by handlers, lest he be waylaid exchanging greetings with everyone who'd turned out to wish him well.
Once on the floor of the PE hall, however — he was in flying form, as he declared the people of Ireland had "made a statement"
"I'm a man of the soil, I'm proud to be a West of Ireland person and I will continue to fight for what's right for people in the West of Ireland," Fitzmaurice said — once again, to huge cheers.
A clearly elated Flanagan — who's election to Europe triggered yesterday's contest — borrowed a line from UFC star Conor McGregor as he attempted to sum up the mood.
"I planted a seed back there in May and here's another seed being planted.
"There's another 14 counties to come I hope.
And eventually, as your-man The Notorious says — that mixed martial arts fighter, we're not here to take part — we're here to take over.