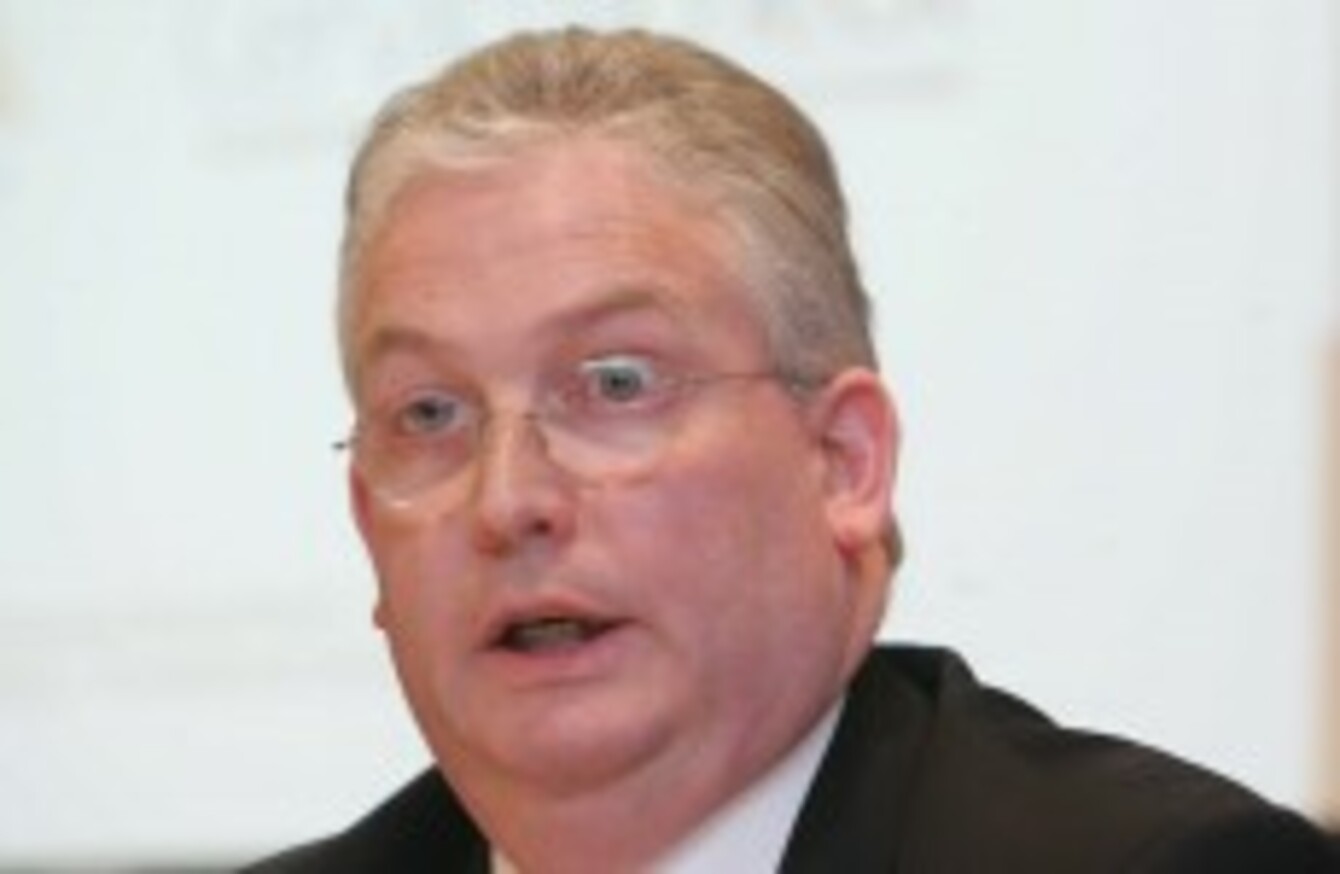 Image: Leon Farrell/Photocall Ireland!
Image: Leon Farrell/Photocall Ireland!
THE MINISTER FOR Health has come under fire from Opposition parties today for failing to advertise the top job at the Health Service Executive.
James Reilly unveiled Tony O'Brien as the new director general-designate of the HSE yesterday without opening the position to other applicants.
O'Brien, who is currently the chief operating officer of the Special Delivery Unit in the Department of Health, will formally assume the position once the new legislation allowing for structural changes in the HSE is passed by the Oireachtas in the Autumn.
The current HSE chief executive Cathal Magee announced his resignation two weeks ago. His position is being abolished and replaced with that of Director General.
The move has been described as an "insider" appointment by Fianna Fáil.
Spokesperson Billy Kelleher said such a crucial role should have been subject to competition.
"There is no question that Tony O'Brien is an extremely well qualified and capable health professional," he said. "However, the manner in which this appointment was made is typical of the increasingly arrogant approach of the Health Minister….the new boss should have been appointed through an independent and transparent process."
He also questioned whether "there was even an interview for the role?"
Separately, Ireland's Pro Life Campaign has expressed its disappointment about the appointment. The group believes it "sends the wrong message on abortion" because of O'Brien's past links with the Irish Family Planning Association, which he led from 1991 to 2002.
Describing the 49-year-old as a leading campaigner for abortion in Ireland, spokesperson Cora Sherlock said the "political message sent by this appointment is unmistakable".