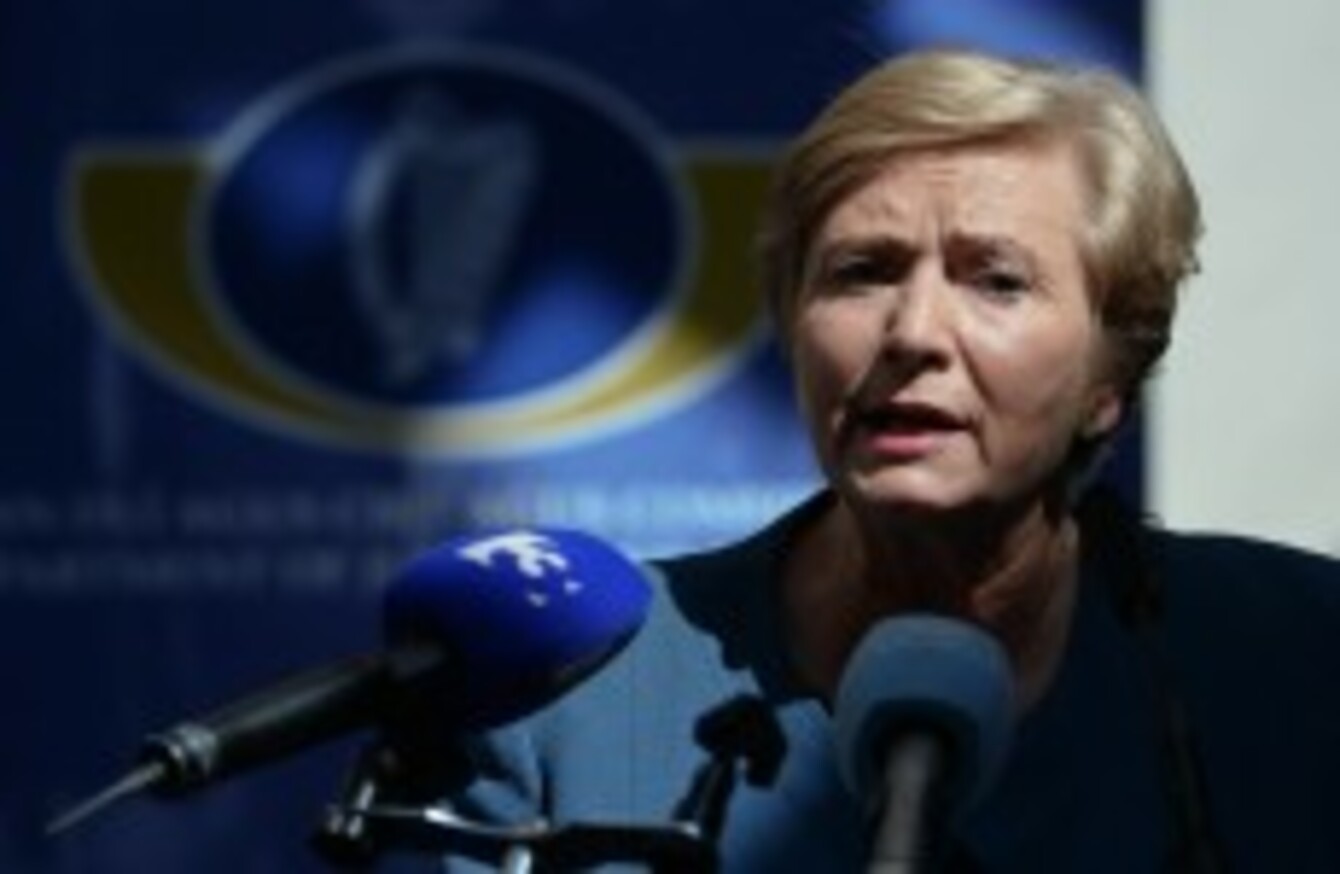 Minister for Justice France Fitzgerald.
Image: Artur WIdak
Minister for Justice France Fitzgerald.
Image: Artur WIdak
"IT'S HARD TO put into words," says the Minister for Justice Frances Fitzgerald, "but there is sense of reality that we often talk about women having to prove themselves more".
Speaking ahead of a conference on gender balance and leadership in Dublin Castle today,  Minister Fitzgerald said that there is a type of sexism which means men in the politics game might feel that they can be successful straight away while women often feel they have more to prove.
"That is a feature I feel a lot of my female colleagues would agree with," she said, adding that this is something that is changing.
In a minority
She said  isn't about victimising women, but it is about making the point that women are a minority, and they are a minority in politics.
Fitzgerald has been a long-time campaigner for gender equality, having been actively involved in the issue since the 1990s.
"We thought then that, like everything else, it would naturally evolve," she said, adding that there are still ongoing challenges that need to be addressed.
"Who would have thought then that women would be trafficked into this country, that women would be in the sex trade in 2014. These are extraordinary issues to deal with," said the Minister – but added that until we get a critical mass of women in politics then many issues could go under the radar.
Finding a mentor
Leadership is important. We have all been mentored in our lives at one point or another but traditionally, it has been easier for men to find mentors.
Speaking about having women like herself in high-powered roles in Government, the gardaí and the judiciary, she said: "It is great to have women in positions of authority in Irish politics, particularly in Justice," adding that it perhaps was "non-traditional" to place a woman in the role.
She said that it is important for young women to see women in these positions, stating that it does impact on female consciousness and inspire future leaders. The minster said she felt that way when seeing the likes of Monica Barnes advancing the cause for women in politics.
When asked was there a particular woman in her life that gave her the confidence to step forward in her career, she said that she didn't really have that.
It really wasn't until later. For my generation it took longer for the confidence to come through, but it seems to be happening earlier for young women today.
Fitzgerald said there are still obstacles for female advancement, stating that combining work and family life "is still something we haven't cracked yet. There is a need to do more".
Gender equality and the promotion of gender-balanced leadership is a key contributor to economic success. They are both tightly bound.
While she said women more traditionally are in adversarial roles, getting involved in community work and in the background, Fitzgerald said women need to step into political roles.
There is a real opportunity for women in the next general election to get involved in a political party of their choice. Political parties who do not put forward 30% candidates of each gender at the next general election will face financial penalties.
Fitzgerald said that it is not just about having female leaders, but said that it is about building a "critical mass" of women, for example in her department or in a company, stating that having 30-40% women changes the enterprise, and will change society, for the better.