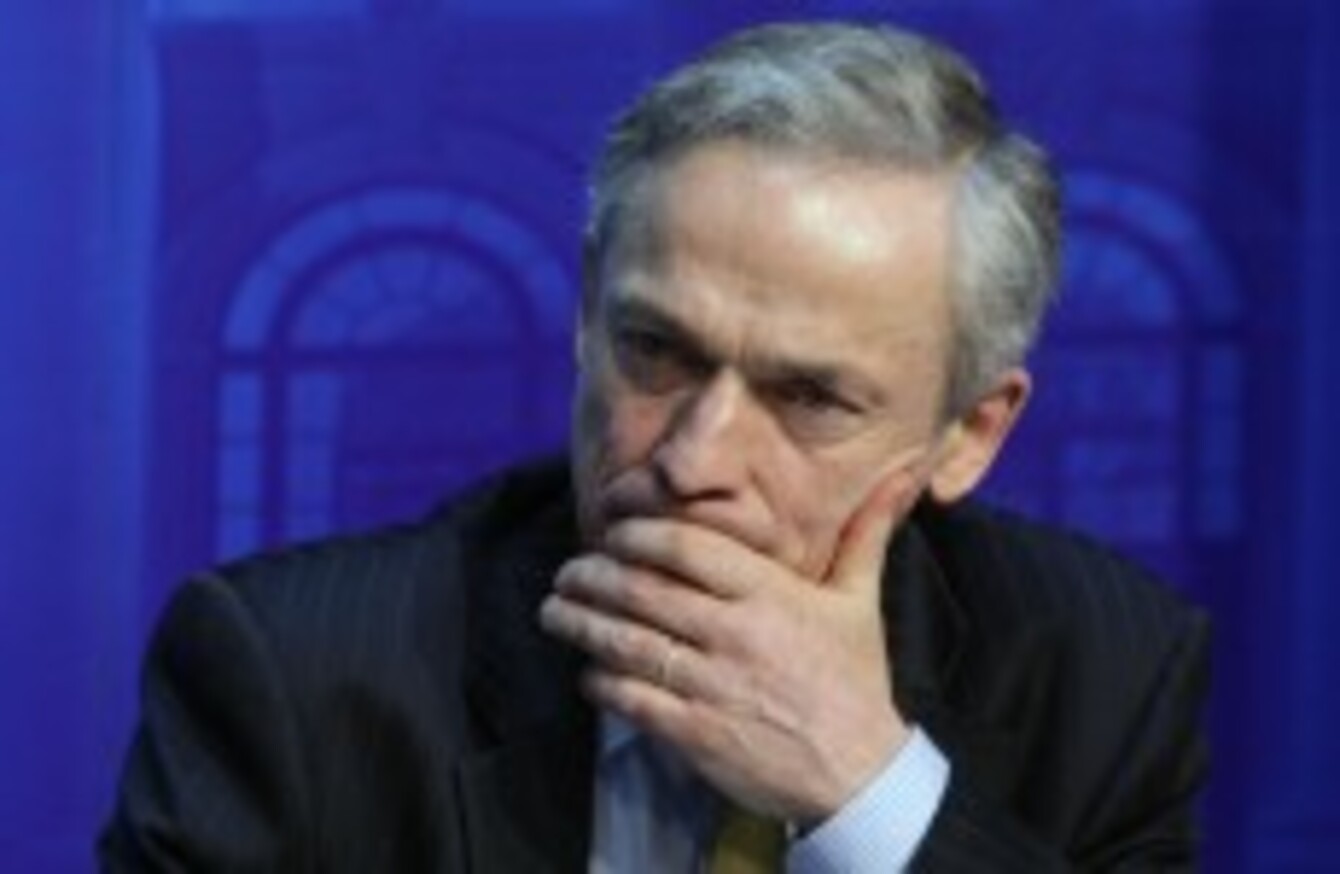 Minister for Jobs, Enterprise and Innovation Richard Bruton
Image: Niall Carson/PA Wire/Press Association Images
Minister for Jobs, Enterprise and Innovation Richard Bruton
Image: Niall Carson/PA Wire/Press Association Images
AN INVESTIGATION INTO whether technology supplied by Irish firms has been used by the Syrian government in its suppression of democratic protests has been launched by the Minister for Jobs, Enterprise and Innovation.
Richard Bruton, whose Department is responsible for issuing licenses for exports of controlled goods and technology outside the EU, has stated "no licenses have been issued in the past four years in respect of dual use controlled technology intended for export to Syria."
Bruton was responding to questions raised by Deputy Thomas Pringle over suggestions that technology supplied by two Irish companies  had been linked to the blocking and filtering of text messages in the troubled country. Both of the companies in question – AdaptiveMobile and Cellusys – have denied any involvement with the Syrian government's moves to suppress communication between activists on the ground.
"From preliminary contact with the exporters concerned I understand the exported software is designed to protect mobile users from spam, viruses etc, and is not intended to prevent citizens exercising their fundamental democratic rights of free speech and assembly," Bruton said.
Bruton said he believed the software in question was provided to telecom providers and not to any Government organisation or agency – but added that he would be pursuing the matter further with the companies concerned "to establish whether any restricted or sanctioned technology is involved."
He said that discussing human rights implications with the Minister for Foreign Affairs was an "essential" part of considering any application to export goods to a country experiencing civil or military strife.
It has been reported that the Syrian government has been able to block the opposition's text messages by filtering out certain words, including "revolution" and "demonstration".
At least 5,400 people have died in Syria since protests began in March 2011. A further 25,000 citizens are believed to have fled the country, while another 70,000 have been displaced within Syria.