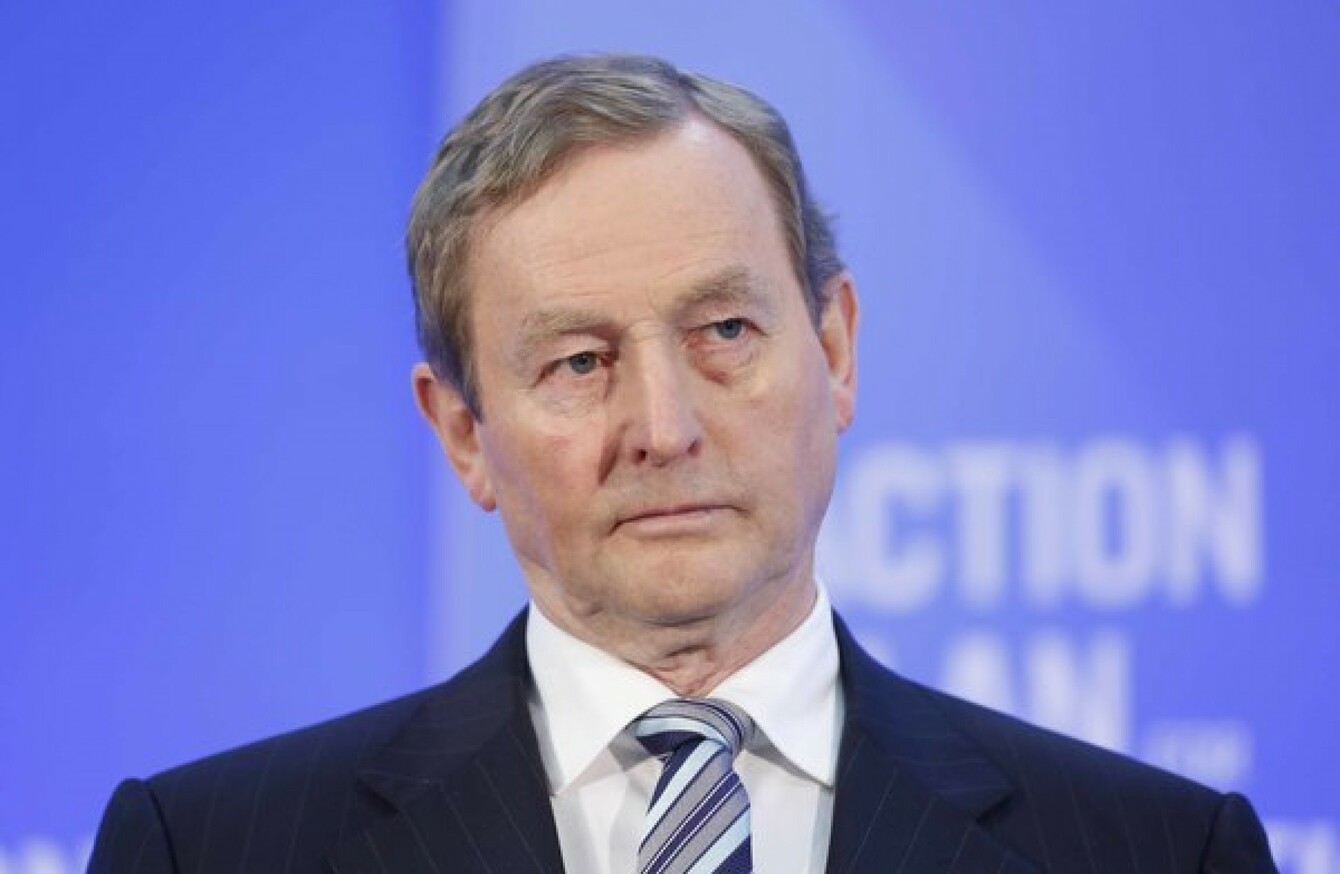 Taoiseach Enda Kenny
Taoiseach Enda Kenny
SIX MINISTERS AND three junior ministers have admitted to using their private email addresses to send government information, but all claim no "sensitive" information was sent unsecurely.
Tánaiste Frances Fitzgerald, Housing Minister Simon Coveney, Minister for Education Richard Bruton and Minister for Health Simon Harris have all used their personal email accounts for official work. Ministers Michael Creed and Heather Humphreys also outlined they have in the past used their unsecure private email accounts to send official government information.
Email security specialist and consultant Brian Honan said government departments need to be "aware of the risks posed by staff using their personal email for official work". If any official information is sent through personal gmail accounts then the department "can no longer guarantee the appropriate security and privacy controls are in place to protect that data" Honan outlined.
Honan continued to say that government departments are required by law under various acts and regulations like the Data Protection Act to ensure they keep data and information they send "secure at all times".
Honan has previously worked with the Irish government on information security, and said a set policy was needed to better lay out "the rules and framework for the acceptable usage of email" for official work.
'Non-sensitive official information'
Housing Minister Simon Coveney said he has used his private email account for "communications on certain matters, such as diary issues, speeches and information updates, but generally not for the purposes of confidential official business".
Richard Bruton, the Minister for Education said he has used his personal email account to receive "non-sensitive official information" on occasion. "Material was usually sent to my personal email where I was not accompanied by a member of staff, and where there was an urgent need to communicate information to me, often in advance of media appearances," Minister Bruton explained.
The disclosures from the senior cabinet members follow a series of parliamentary questions put to every minister by Fianna Fáil TD Michael McGrath.
Before Christmas, Taoiseach Enda Kenny told the Dáil that on occasion he has used his personal email account for official business, and that he was aware of the security risk involved.
He said:
Obviously, I generally use the corporate e-mail for official purposes. In the past, there have been occasions when I have used that personal e-mail because of operational reasons. However, information does not go there from the secured encrypted e-mails. Government agenda or business comes to me via encrypted e-mail addresses.
He had been asked by Fianna Fáil leader Micheál Martin, while Sinn Féin's Gerry Adams and Labour's Brendan Howlin also voiced their concerns about private email usage. Their comments came in the wake of news about Russian hackers accessing accounts connected to the USA's Democratic and Republican parties.
Minister for Health Simon Harris also said in reply to McGrath that he has "on rare occasions" used his gmail account to send and receive government information. The Wicklow TD argued that "while a review is underway, there is currently no policy preventing members of Government using personal accounts".
Tánaiste and Justice Minister Frances Fitzgerald outlined that like most people she has a personal email address. The minister revealed she has on "very rare occasions, used this address in relation to my role".
McGrath told TheJournal.ie that the ministers "are potentially leaving themselves open to having sensitive government information stolen and used inappropriately".
"In recent weeks and months, we have seen widespread attempts at hacking various European governments. The Irish government cannot leave itself open to attack," Deputy McGrath warned.
Ministers all have an official department email account they are advised to use for sending information on any government work, as the accounts are encrypted. This essentially means there's a layer of security that would help block any attempted hack.
Private accounts are not encrypted and as such are more vulnerable to hacking attempts from outside parties.
#Open journalism No news is bad news Support The Journal

Your contributions will help us continue to deliver the stories that are important to you

Support us now
Heather Humphreys, who is Minister for Arts and the Gaeltacht said that she does "make use of a private gmail account" for work. She explained that she uses her personal account on her mobile phone "to forward information of a non-sensitive nature to my private office, generally relating to diary appointments or constituency matters".
Michael Creed, the government Minister for Agriculture said he does use a "personal gmail account for official correspondence that is non-sensitive".
Fianna Fáil TD Michael McGrath stated that "the Taoiseach should now direct all government ministers to use their departmental or Oireachtas emails for government business".
Under review
A government spokesperson confirmed that "there is currently no policy preventing members of government from using personal accounts for official business". But continued to outline that this situation is "currently under review".
Three junior ministers, Eoghan Murphy, Patrick O'Donovan, and Séan Kyne also admitted to using their unsecured personal emails to send official information.
The junior minister for public expenditure Eoghan Murphy, who used his personal account for what was described as "transactional purposes" of information has recently "put in place arrangements for this to cease" his department stated.