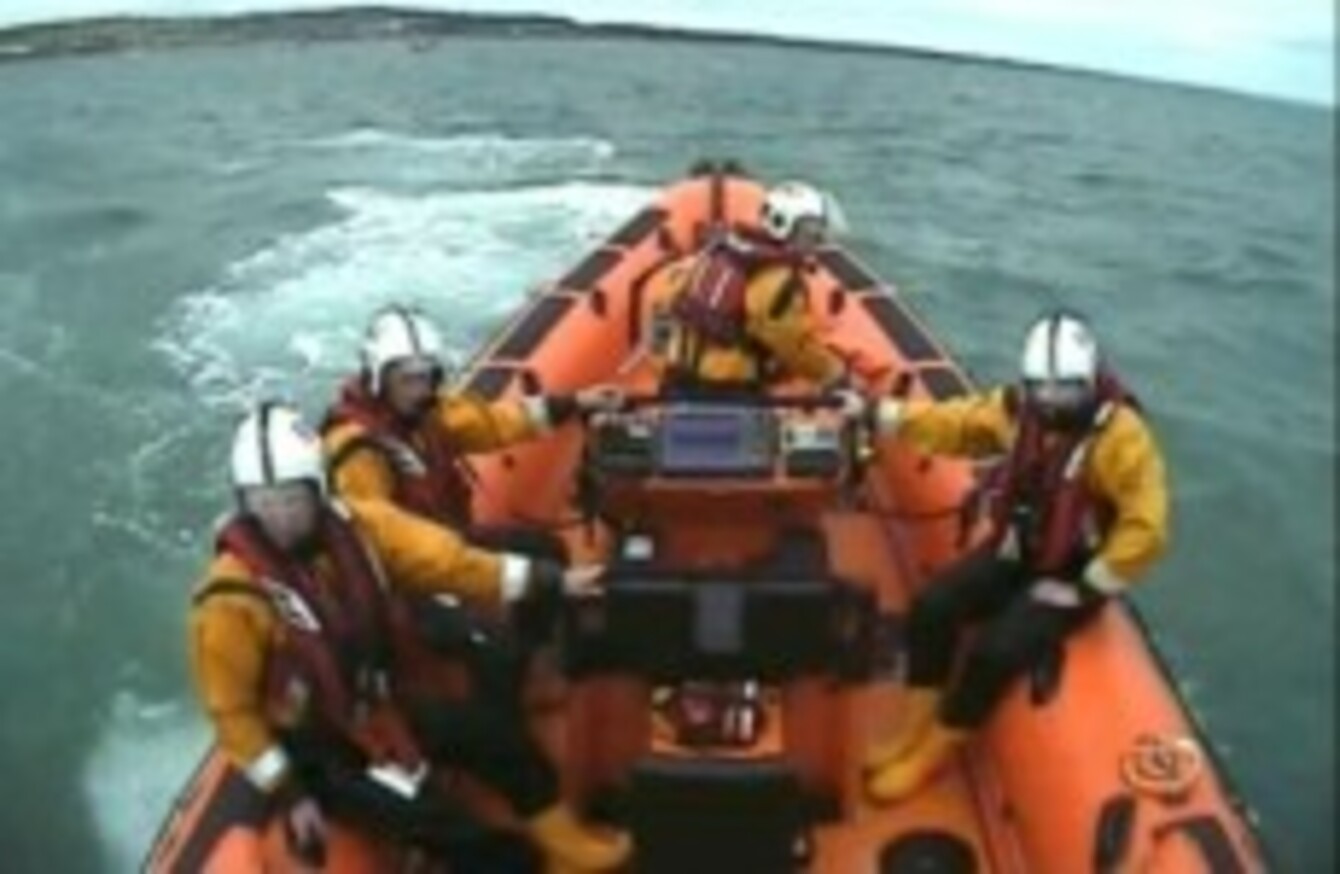 Skerries RNLI during the search for the divers.
Image: Skerries RNLI
Skerries RNLI during the search for the divers.
Image: Skerries RNLI
A FEMALE DIVER was stung in the face by a jellyfish in the Skerries area at the weekend.
She was one of two divers who had been reported missing off Red Island in Skerries.
Skerries RNLI had been asked at 11am yesterday morning by Dublin Coast Guard to help search for the two female divers reported missing.
The volunteer crew launched their inshore lifeboat with Joe May as Helm and crew members Peter Kennedy, Stephen Crowley and Paddy Dillon also on board.
Within a short time, a number of divers were seen on the shore at a local swimming spot called the Springers.
One of the RNLI crew members went ashore and it was determined that they were the missing women, and that one of the divers was in need of urgent medical assistance.
She was suffering from severe hypothermia and had jellyfish stings to the face. She was in "a serious condition", said the RNLI.
Volunteer RNLI tractor driver and Dublin Fire Brigade emergency first responder Paul Hamilton and Skerries RNLI Medical Advisor Dr Seamus Mulholland began offering medical assistance to the woman.
They were then joined by members of the Skerries Coast Guard unit, who were also taking part in the search, while Skerries fire brigade also arrived on scene within minutes.
The woman was taken on a medical transfer to Our Lady of Lourdes hospital in Drogheda by the Coast Guard helicopter R116.
Gerry Canning, Volunteer Lifeboat Press Officer for Skerries RNLI said:
This was a perfect example of how well our volunteers and all the other emergency services work together to ensure that casualties get the best possible care and in the quickest possible time.