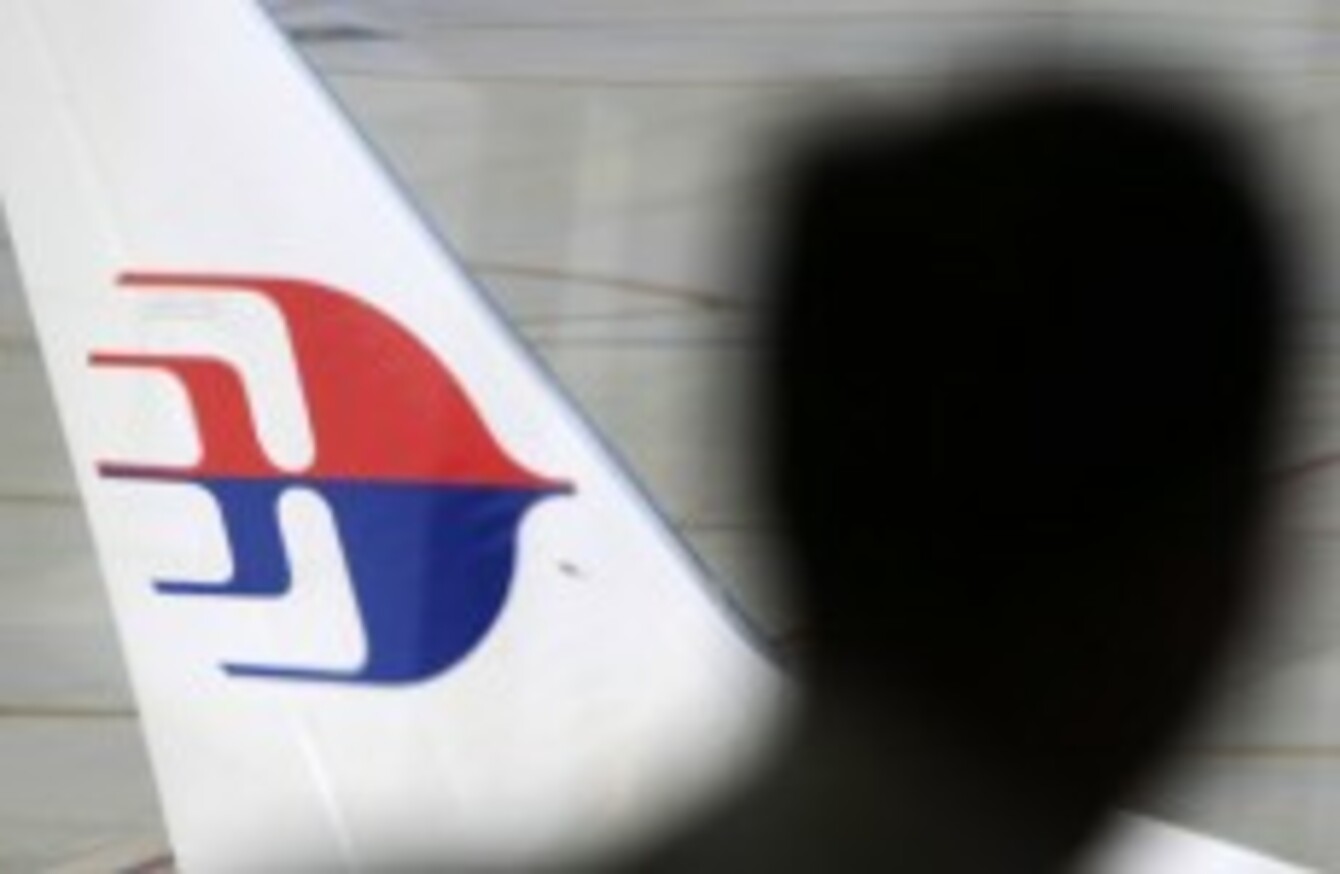 Malaysia Airlines aircraft at Kuala Lumpur International Airport.
Image: AP Photo/Lai Seng Sin
Malaysia Airlines aircraft at Kuala Lumpur International Airport.
Image: AP Photo/Lai Seng Sin
THE UNITED STATES has sent the FBI to investigate the disappearance of a passenger jet carrying 239 people.
The US investigators will join Malaysian authorities in looking into suspect passengers who boarded with stolen passports, as relatives begged for news of their loved ones.
Malaysia Airlines flight MH370 vanished from radar early on Saturday somewhere at sea between Malaysia and Vietnam.
Despite the involvement of the FBI, they have stressed there was no evidence of terrorism yet.
Malaysian authorities also expanded their search for wreckage to the country's west coast, and asked for help from Indonesia. Searches so far had concentrated on waters to the country's east, in the South China Sea.
A total of 40 ships and 22 aircraft from an array of countries including China and the US are now involved in the hunt across the two areas, officials said.
"There is a distinct possibility the airplane did a turn-back, deviating from the course," said Malaysia's air force chief, General Rodzali Daud, citing radar data.
But Malaysia Airlines chief executive Ahmad Jauhari Yahya said the Boeing 777′s systems would have set off alarm bells.
"When there is an air turn-back the pilot would be unable to proceed as planned," he said, adding authorities were "quite puzzled" over the situation.
After it emerged that two people boarded the missing flight with stolen European passports, Malaysia's transport minister Hishammuddin Hussein said he was looking at four suspect passengers in all.
He declined to offer details, saying authorities were examining "the entire manifest", but confirmed that the Federal Bureau of Investigation (FBI) was dispatching personnel to Malaysia.
"At the same time our own intelligence has been activated, and of course, the counter-terrorism units… from all the relevant countries have been informed," Hishammuddin said, refusing also to rule out the possibility that the plane may have been hijacked.
A Malaysia Airlines director speaks at a hotel for relatives or friends of passengers aboard the missing plane. (Pic: AP Photo/Andy Wong)
Scouring CCTV clues
A Malaysian civil aviation official said authorities still so far believe only two passengers had used stolen passports and were examining CCTV footage of them.
"There are only two passengers on record with false passports," department of civil aviation director general Azharuddin Abdul Rahman said.
"We have CCTV recordings of the two passengers. The recordings in the CCTV are now being investigated."
Flight MH370 had relayed no distress signal, indications of rough weather, or other signs of trouble.
Malaysia Airlines insisted it was doing its best to keep relatives informed given the confusion surrounding the plane's fate, and offered to fly anyone who wants to go to Malaysia to be closer to the search operation.
But the carrier also said it was "fearing for the worst", after Vietnamese boats reached the scene of two large oil slicks detected overnight.
Search aircraft were deployed at first light on Sunday to scour the sea but had nothing more to report yet and the search area has been expanded to 10,000 sq-km.
Mystery IDs
The search effort involves planes and vessels from several nations with rival maritime claims in the tense South China Sea, including China, Vietnam, Malaysia, the Philippines and Singapore. The US Navy has contributed a surveillance plane and a destroyer carrying two helicopters.
Two European names, given in reports as Austrian Christian Kozel and Luigi Maraldi of Italy, were listed on the passenger manifest but neither man boarded the plane to Beijing, officials said. Both had their passports stolen in Thailand over the past two years.
In Washington, a US administration official said authorities were aware of the passports issue.
"We have not determined a nexus to terrorism yet, although it's still very early and that's by no means definitive. We're still tracking the situation," the official told AFP.
One US Department of Homeland Security official told The Los Angeles Times: "Just because they (the passports) were stolen doesn't mean the travellers were terrorists.
"They could have been nothing more than thieves. Or they could have simply bought the passports on the black market."