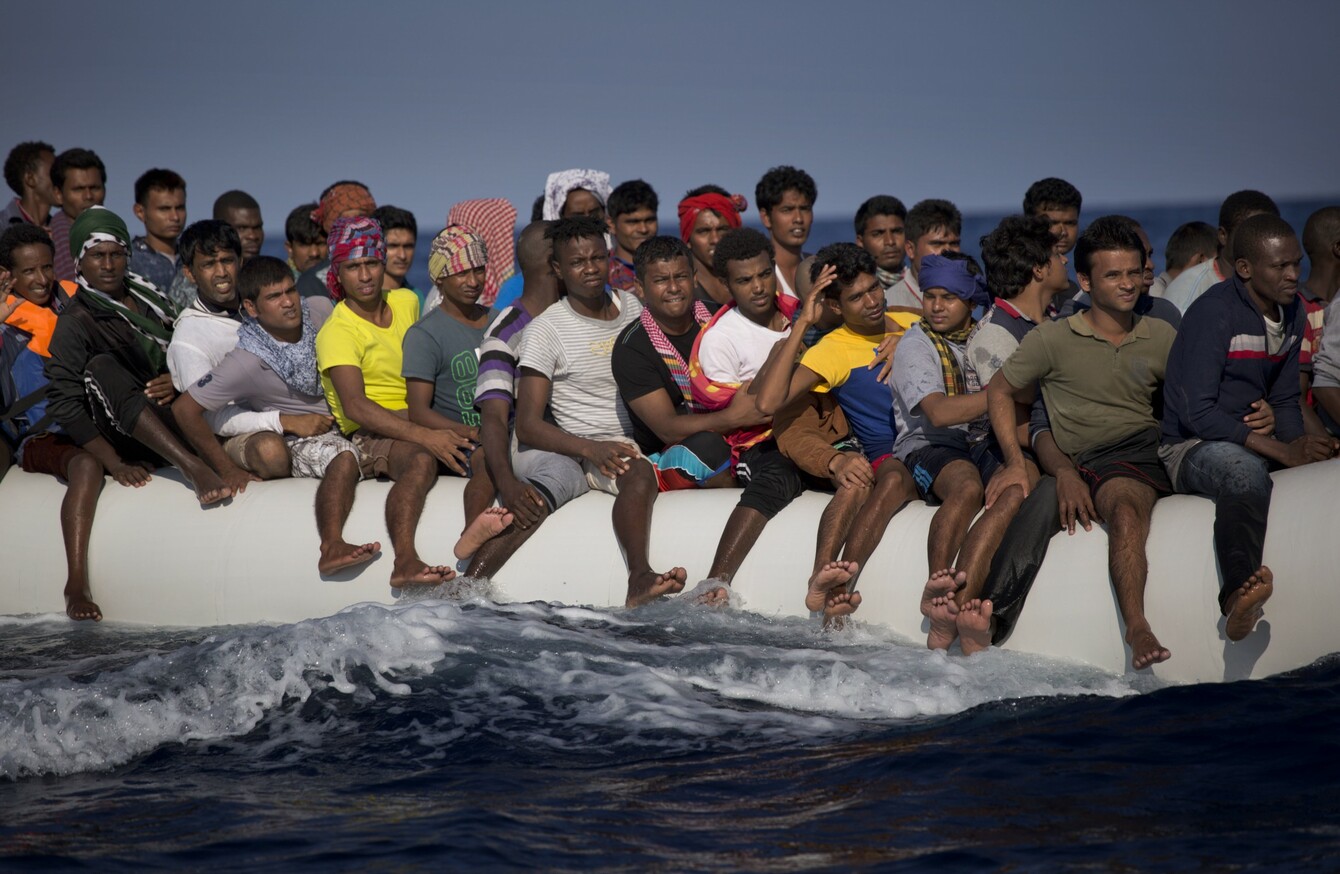 Crisis in the Mediterranean.
Image: Emilio Morenatti
Crisis in the Mediterranean.
Image: Emilio Morenatti
NEW PHOTOGRAPHIC EVIDENCE has emerged to support claims an a man accused in Italy of being a migrant trafficking kingpin is the victim of mistaken identity, it has been claimed.
The photographs of a family wedding, reproduced in Britain's Guardian newspaper, allegedly feature Medhanie Yehdego Mered, 35, who is accused of shipping thousands of people to Europe and sending some to their deaths in the Mediterranean.
But the man in the snaps does not look like the person who was extradited from Sudan to Italy in May and whose trial is set to begin in Palermo on 22 November after a series of delays.
Mistaken identity
Lawyer Michele Calatropo insists his client is the victim of a case of mistaken identity and is in fact Medhanie Tesfamariam Berhe, 29.
The images were "just the latest proof of my client's innocence," he said, but would not reveal where they had come from.
"The identity of the person who provided the photographs has to be protected because they fear their family back home could face repercussions".
Mered, who has been wanted on smuggling charges since 2015, has been dubbed "the general" for his control over a vast area and number of "troops", and described as "cynical and unscrupulous".
He is accused of packing migrants onto a boat that sank in 2013 off the Italian island of Lampedusa — claiming at least 360 lives in one of the worst disasters in the Mediterranean — and of organising the smuggling of up to 8,000 people a year.
Sudan's interior ministry, Italian police and Britain's National Crime Agency made much of his arrest in Khartoum at the end of May and his subsequent deportation to Italy.
But family and friends soon came forward to say the man pictured being dragged off a plane in Rome was not "the general".