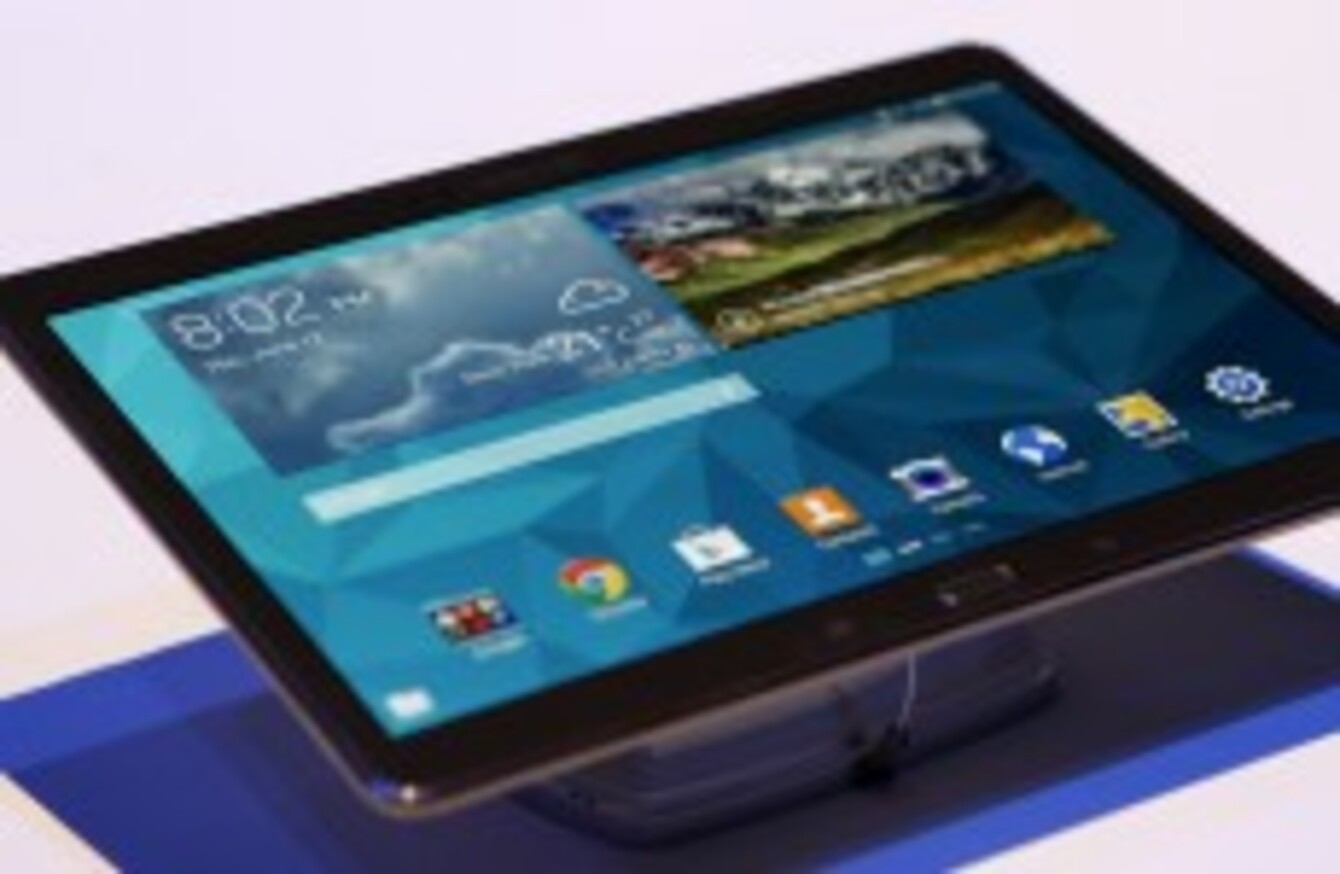 Image: AP Photo/Kathy Willens
Image: AP Photo/Kathy Willens
A LOT CAN happen in the space of a month, especially in technology. New developments, product announcements, changes to existing apps and services, it's all too easy to see something and forget about it a few days later.
To help out, we will be highlighting the most important (and sometimes fun) stories each month Here are the most important developments that happened in the world of mobile in July.
The fight against in-app purchases
Google has agreed to a number of changes made by the European Commission (EC) that will help prevent children from racking up unwanted charges from in-app purchases. From September, any apps that are free to download, but offer in-app purchases won't be marked as free in store.
Apple has also agreed to make changes, but it hasn't taken any actions yet, and has been criticised by the EC as a result.
Tablets could soon overtake PCs
Despite a dip in worldwide sales, 2015 could be the year where tablet computers could end up outselling PCs.
A recent report from research firm Gartner said that tablet sales will hit 320 million compared to 316 million for PCs. The reason PCs stayed out on top this year was put down to the cooling of the tablet market and some stability in PC sales, mainly down to users upgrading ageing devices.
Google smart contact lenses gets a boost
Back in January, Google announced a smart contact lens which would measure glucose levels and help diabetics.
While this was seen as a nice idea, it may become a reality as it's announced a partnership with the Swiss pharmaceutical company Novartis, which will see the two companies develop the lens.
No timeline has been given for when the first version might come out, but it's not the only health experiment Google X is working on.
Another project called Baseline Study will collect anonymous genetic and molecular information from the human body – starting off with 175 volunteers – to help, among other things, identify serious diseases earlier.
Facebook finally rolls out a save article feature
It's taken a while for it to roll out this feature, but Facebook users will now be able to save articles for later reading. It comes in the form of a new app called Save, and as the name suggests, lets you stockpile articles, links, places and any other interesting content for later without having to leave the news feed.
The articles aren't saved on your phone. Instead, you will need web connectivity to be able to view them.
Unlikely partnership
Hands up anyone who expected IBM and Apple to join forces? Well, the two former rivals have decided to team up and develop 100 different mobile applications designed for a wide range of industries.
#Open journalism No news is bad news Support The Journal

Your contributions will help us continue to deliver the stories that are important to you

Support us now
Through this partnership, both Apple and IBM hope that it will lead to more people using iPhones and iPads for business purposes beyond checking email or keeping track of appointments.
Cortana becomes an oracle
Predicting results can be a tricky business, either for a person or computer, but that didn't stop Microsoft's new digital assistant from correctly guessing 15 out of 16 games in this year's World Cup.
Cortana, Windows Phone's answer to Siri and Google Now, calls upon a large number of factors to help it decide who will win.
It looks at the strength of each team through a variety of factors such as previous wins/losses/ties in qualification matches, other international competitions and margin of the victories in these competitions.

The data can also be tuned based on win/lose/tie probabilities captured by the people wagering on the outcomes.This model doesn't rely more heavily on any one element but rather has the advantage of dynamically and continuously adapting up until game time in an innovative way to give users the best possible prediction.
Might be handy to have a Windows Phone on you once the Premier League gets started, that's all we're saying.
Augmented reality done right
Find following directions to be boring as it is? An aquarium in Tokyo has come up with the novel idea of getting users to follow penguins instead of arrows.
Using augmented reality, the app was to help combat a drop in attendance to the Sunshine Aquarium over the past few years. If you're in the city, just download the app and follow the penguins to your destination.