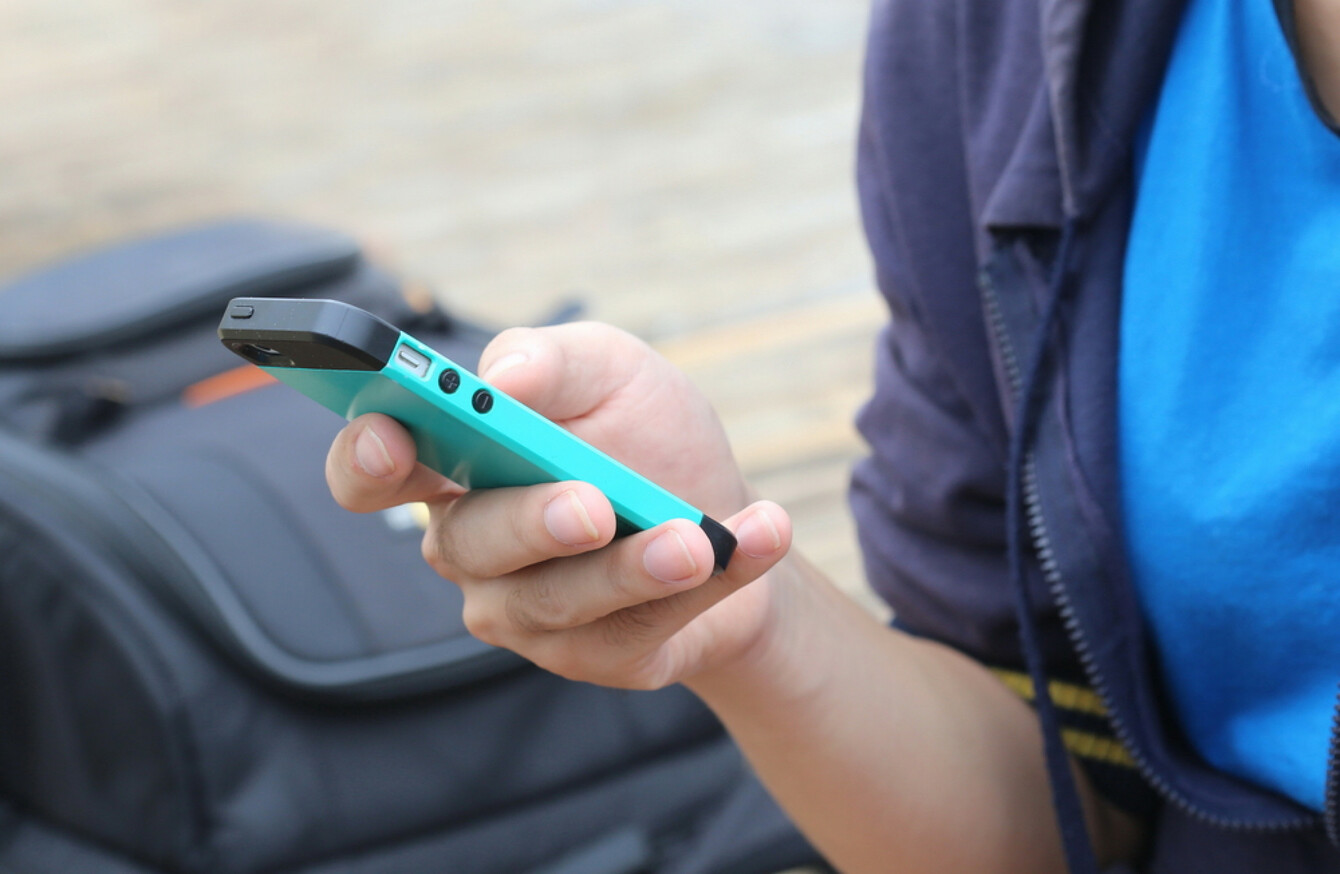 Image: Shutterstock
Image: Shutterstock
PARENTS, TEACHERS AND students are being asked for their view on the use of smartphones and tablets in schools.
Education Minister Richard Bruton said he recognises that most schools already have policies in this area, including an Acceptable Usage Policy, however these policies may be updated following on from the consultation process.
In a circular published by the minister today, schools will consult parents and students on the following:
The appropriate use, if any, of tablet devices and smart phones in school.
The issues governing the use of smartphones and tablet devices with regard to, for example, recording videos, taking photos.
The nature and scope of restrictions that might be applied by the school, such as age grounds.
If smart phones should be allowed outside of class time – during breaks, on school grounds, after school.
Schools should use the opportunity of the consultation process to raise awareness and promote a shared approach regarding the appropriate use of digital technologies in the school and home.
The minister reiterated his commitment that the use of mobile phones in schools will be included as an item requiring consultation under the Education (Parent and Student Charter) Bill 2016.
Parent and Student Charter
Approval for this Bill was secured by government earlier this year, and will result in a new law which will require every school to consult with parents and students on key issues and publish and operate a Parent and Student Charter in line with national statutory guidelines.
Bruton first flagged the mobile phone consultation last month during the teacher union conferences. However, today is the first time the circular has been issued to schools.
"I recognise that the use of smartphones and tablet devices by our young people is an area that has raised concerns. New technologies are fundamentally transforming the world we live in. While these changes offer fantastic opportunities for our young people they are also associated with potential risks, which we as a Government are responding to," said the minister today, who added:
New technologies can open up a world of opportunity for our young people but we must harness their potential and ensure that parents, students and schools have a shared understanding of their use our education system.