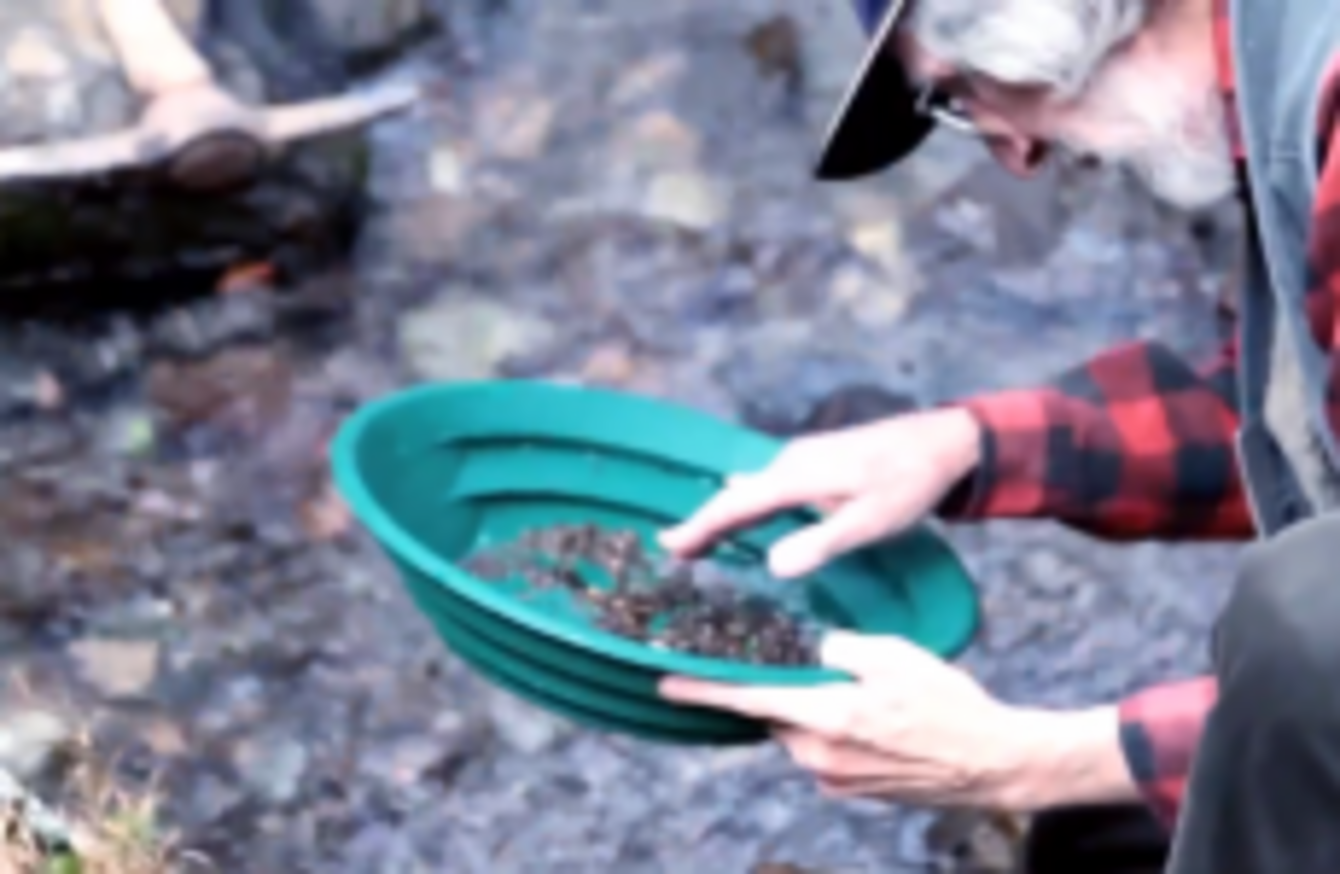 AT THE START of the week, we introduced you to Chuck O'Byrne, the 72-year-old American prospector who had arrived here in Ireland hoping to strike gold up in Wicklow like his forefathers before him.
As a lot of you have no doubt guessed by now, Chuck isn't all he seems – he is a fictional character created by Cadbury Ireland to whet people's appetite for gold.
Despite that, everything old Chuck said is actually true: there was indeed a goldrush in Avoca in 1795, and there really is lost gold in the Wicklow hills today.
All the secrecy aside, one thing has been made clear this week: people in Ireland would love to get their hands on some precious gold.
Here's what you told us about your golden ambitions this week. Laurie chimed in:
I wonder where in Wicklow he is might join him
And Kerry Blake shared the story of a real-life Irish gold panner:
Used to work with a geologist who went panning for gold regularly in Wicklow. With some success as well.
With Thomas Roche agreeing that he too knew of a man who did the same:
Knew of a family member who used to go missing for 5-6 weeks at a time in Wicklow panning for gold. Earned enough to live on for rest of year.
And, finally, if anyone is looking for gold for real, commenter Catherine Sims has found a sure thing:
I am 99% sure there is gold in my back garden if anyone wants to come and dig it out. Oh if you could put the weeds and rocks you dig up in the bins provided that would be great
We hope that you have enjoyed the golden stories this week and learned something about the genuine history of gold in Ireland. #UnwrapGold
To make up for pulling your leg, we're giving away chocolate all day today over on our Facebook page. And not only that – we're hiding golden surprises inside select bars of Cadbury chocolate. Will you unwrap chocolate or unwrap gold?