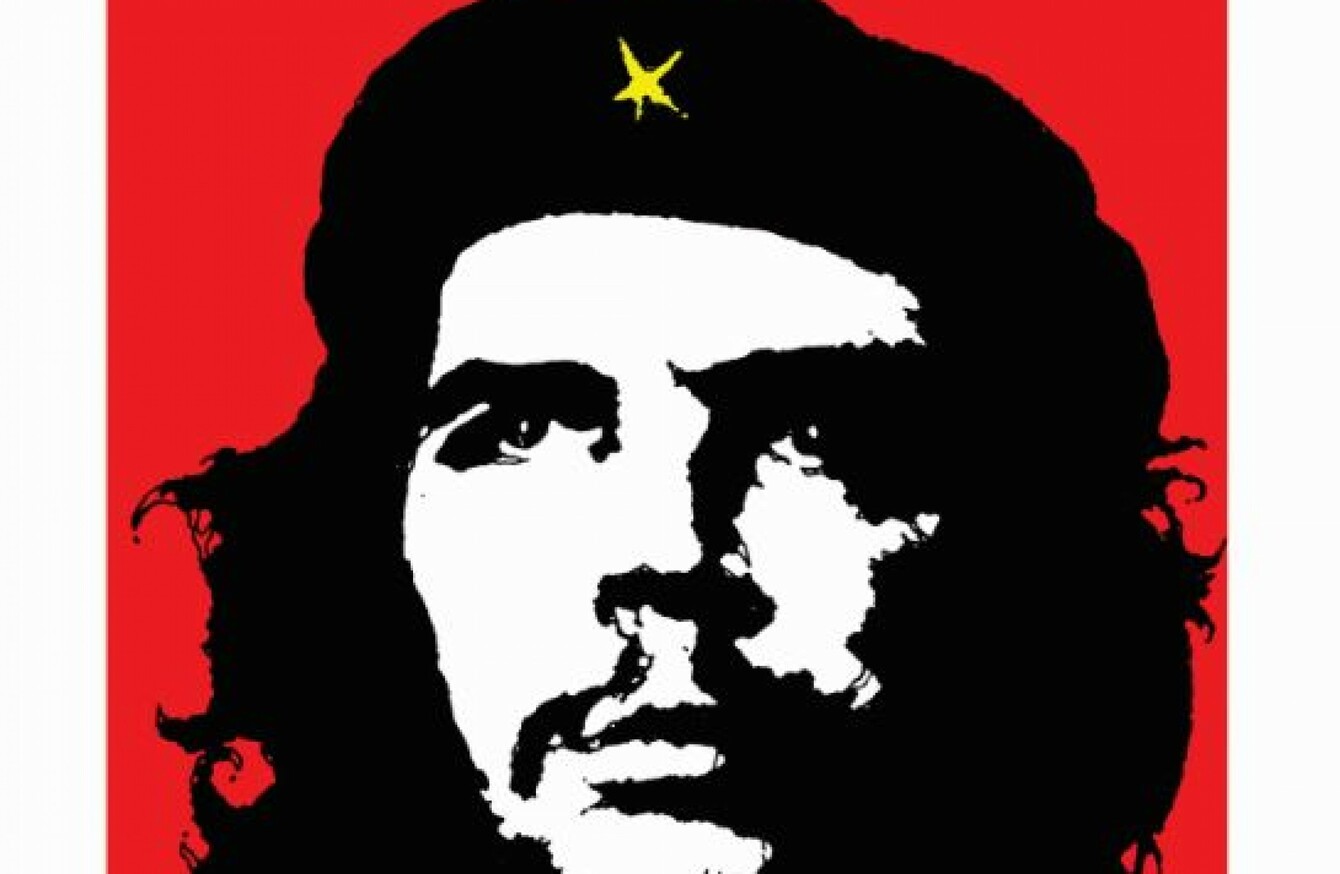 Image: aoife
Image: aoife
WHAT IMAGES DO you think of when you think of Ireland?
Through work from artists like Harry Clarke and Jim Fitzpatrick, we can learn more about the history of the country and the contribution that art has made to its history.
That's the premise behind the book Modern Ireland in 100 Artworks, edited by Fintan O'Toole. He has pulled together images that tell the story of modern Ireland – from artworks through to images of notable performances, and on to photos of major historical events.
One hundred images have been chosen for this illustrated book, and we have selected five of them to feature below. Modern Ireland in 100 Artworks is nominated in the Bord Gáis Energy Irish Book Awards, which takes place in Dublin this coming Wednesday, 16 November.
It's nominated in the Best Irish Published Book category, which is sponsored by TheJournal.ie.
Ireland in five artworks 
Sorcha Kenny in a scene from the 2012 production of Laundry, by Anu Productions, 2012. Photograph by Pat Redmond; reproduced by permission.
This image is taken from a performance of Laundry by Louise Lowe, which was produced by ANU Productions in a former Magdalene laundry on Sean McDermott St in Dublin.
The play told the story of what women went through in these laundries, and by setting it in one of them, audiences experienced a visceral connection to the past.
As Fintan O'Toole wrote about this show in the Irish Times:
Each member of the audience moved through the convent on his or her own, forced to confront directly the presence of these embodiments of a deliberately forgotten history; asked to remember names, to smell the acrid carbolic soap, to feel
the raw weight of metal buckets, to decide how to respond to confidences, to appeals, to demands for escape'.
Jim Fitzpatrick, Viva Che, 1968, original oil on canvas, later produced as poster art and silkscreen print. Private collection.
This two-tone iconic image of the Marxist revolutionary Che Guevara was created by Irish artist Jim Fitzpatrick, who was also behind work for Thin Lizzy and Sinéad O'Connor.
In 2011, he said he wanted to copyright the image – which was initially copyright-free – because of how it been used in commercial ways.
Guus Melai, Aer Lingus summer timetable, 1955. Image courtesy of Aer Lingus.
Aer Lingus was founded by the Irish Government in 1936, and grew to become one of the country's most recognisable brand names. Its first flight went from Baldonnell to Bristol, which was just a small taste of what was to come – now its name is synonymous with bringing the Irish on trips around the globe.
It has also been a source of employment for people from Ireland, but also individuals around the world.
The design of the timetable was by graphic artist Guus Melai, who was one of a number of Dutch designers who moved to Ireland to work for Sun Advertising. This particular timetable gives a great insight into the style of modernist illustration that they brought to ads for the airline. They also played a large role in the creation of the modern graphic design industry in Ireland, and in creating posters which tempted tourists to the country, so we have much to thank them for.
That said, the Arts Council wasn't that impressed with one of Melai's posters back in 1956, making a remark that seems quite retrograde now.
Harry Clarke, The eve of St Agnes, 1924, stained glass in eight sections, 157.5 x 105cm. Collection: Dublin City gallery The Hugh Lane.
Renowned stained glass artist and illustrator Harry Clarke (who died in 1931) is one of the shining lights of Irish art, bringing stained glass art in the country into a brand new era. He was part of the Arts and Crafts Movement in Ireland, which came just before the modernist movement and had an emphasis on traditional craftsmanship.
His colourful, bright stained glass work can be seen in places like the Honan Chapel in Cork's UCC, while the above work, The Eve of St Agnes, is situated in The Hugh Lane gallery.
As Clarke's official website puts it:
 Clarke's Eve of St Agnes, now at Dublin City Gallery: The Hugh Lane, based on Keats' poem, was completed in 1924 for the Jacob family. This magnificent window is considered to be one of the most romantic pieces of Irish art to have been created. It depicts the story of two lovers, separated by warring families, who are finally reunited on St Agnes Eve.
Ardnacrusha: workers inside pipe casing, spiral casing of a 36,000 turbine, power station as seen from tailrace side. © ESB Archives. Reproduced by permission.
In the 1920s, the Irish Government set out to harness the power of the River Shannon to bring electricity to the masses. The result was the Ardnacrusha power plant, which is still in use today.
It was the ESB's first station, and replaced the smaller electricity stations in the country.
It was a massive – and costly – engineering project for the Irish Free State, which paved the way for rural electrification, and also opened the doors for modern Ireland.
The Bord Gáis Energy Irish Book Awards takes place on Wednesday 16 November at the DoubleTree Hilton in Dublin. To find out more about the awards, visit the official website.