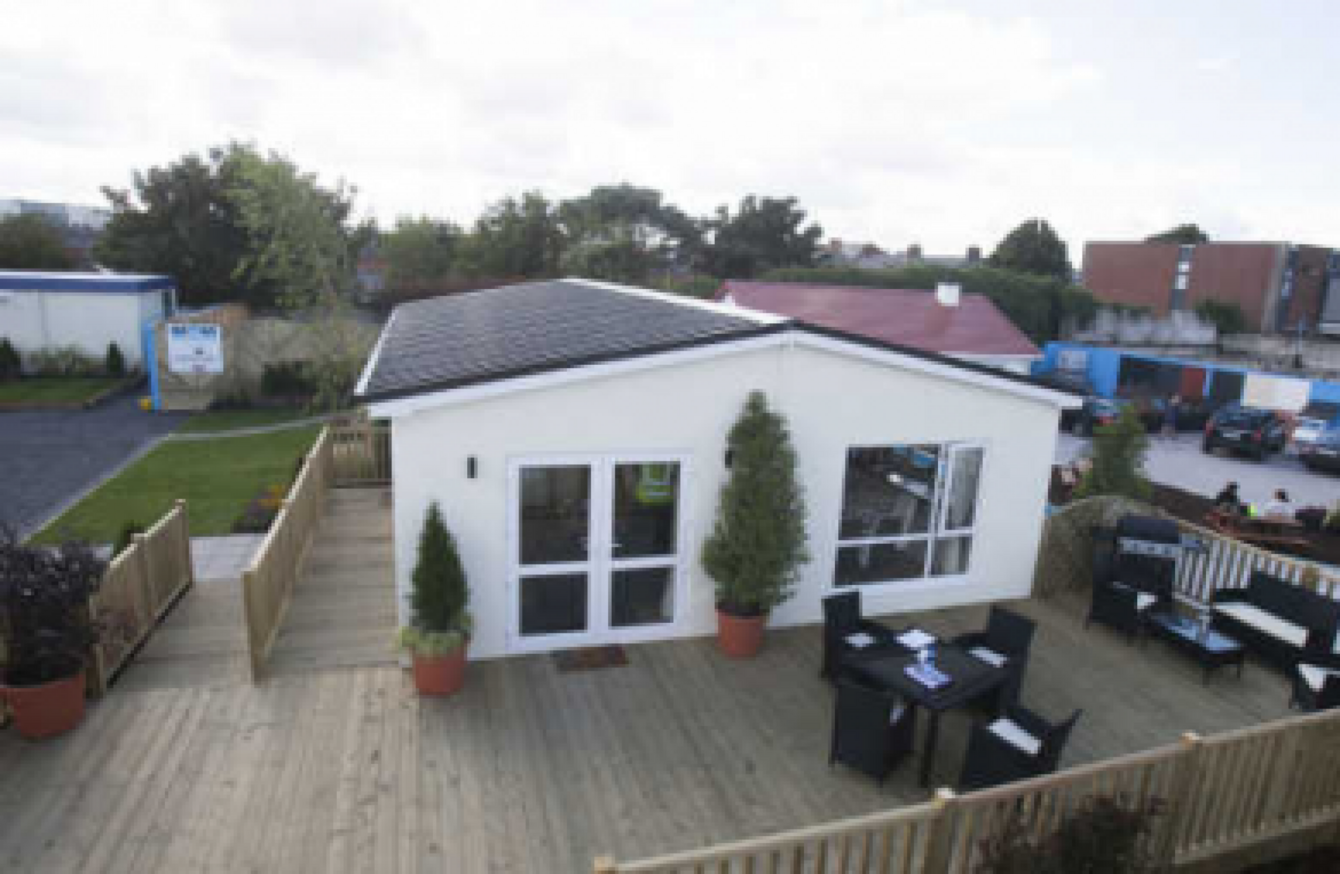 Image: RollingNews.ie
Image: RollingNews.ie
Updated 3.20pm, 19 December
THE CONSTRUCTION OF modular homes in Ballymun will not be completed by Christmas as planned due to protests and threats against staff.
That is the claim of Dublin City Council, who had hoped to spend around €4 million building 22 units at Baile na Laochra, Balbutcher Lane, Poppintree, Ballymun.
The council signed a deal with Western Building Systems Ltd to have the 22 homes built by this Monday, 21 December.
However, the council now says that due to protests at the site and threats made against staff, the building will not be completed on time.
Locals in the Poppintree area were angered by the cost of the homes, with one group angry that they had been granted planning permission on the site in 2007, but no building ever commenced.
The council says these protests have cost the contractor valuable time.
On Thursday 26 November protesters entered on to the site and prevented work from being carried out. On the night of 26 November, the contractor's security staff were threatened by persons unknown wearing balaclavas.
"They were told to go back to the North or their machinery would be burned out. Due to health and safety concerns the contractors removed staff from the site.
The protesters continued their protest on the site on Friday 27 November and the contractor informed DCC of further threats and intimidation. He was told by the protestors should he attempt to proceed with any works at the site there would be an additional 150 protesters on the site and his machinery would be burnt out.
"This threat was taken very seriously and the contractor removed all staff and plant from the site on the afternoon of 27 November."
RTÉ News reports that the construction company denied making a statement containing these details.
It is also reported that the security firm said no intimidation took place.
The council and gardaí negotiated the end of the protest with members of the organising groups, but the contractor did no return until 3 December and proceeded to lose time due to inclement weather.
The council now says that they will not have the 22 families in place before Christmas as planned, but will have to wait until the new year. The council says the homes will be finished in mid-January.
A tender process for the building of a further 131 units begins today.