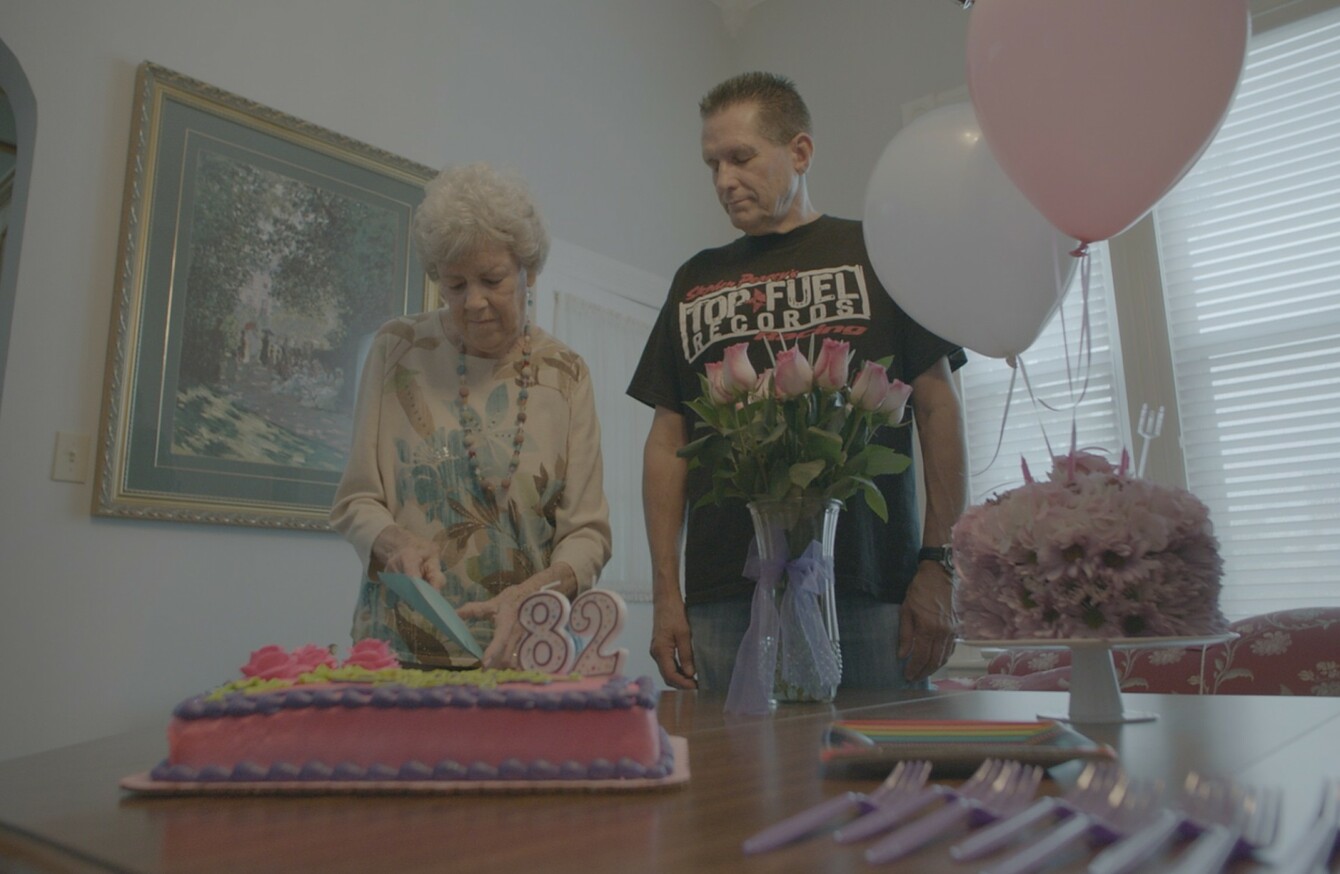 Image: Element Pictures
Image: Element Pictures
IRISH DIRECTOR KEN Wardrop's new film Mom and Me, based around the relationships between mothers and their sons, is hitting Irish cinemas on 15 July.
The film is set in Oklahoma, USA and follows the stories of "tough guys" and their mothers. The men come from all walks of life – there's a barber, a prison inmate, a cowboy preacher and a US Army veteran.
Radio host, Joe Cristiano, is the hook of the film. He sets the ball rolling, talking about his own mum, and then men ring his talk show to chat about their mother-son relationships. Then viewers see one-on-one scenes of the sons and mothers interacting with each other.
There are funny moments and sad moments all rolled together and Wardrop hopes his film will encourage people to pick up the phone and call their mothers.
But what was it about the relationship between sons and their mothers that inspired Ken Wardrop to make an entire film about it?
"One of the things that inspired me was my own relationship with my mum," he acknowledges.
In recent years my mum has gone into a nursing home and that was a bit of a surprise. I think as children, we are worrying about our parents getting older and what will be the scenarios that will play out.
While researching the area of mothers and their role in forming masculinity, Wardrop was drawn to the relationship of mothers and sons and decided to use film to explore this relationship.
Wardrop based his previous film, His & Hers, in midland Ireland so moving this one to America was a big jump, but the risk paid off.
He said there are far more similarities than differences between American Moms and Irish Mammies, and himself and the film crew connected over these "little nuances".
"I think one of the things that may be slightly different is that Irish men might be a little bit braver with their mums. You know I tease my mum, we've great rapport. She'd slag me and I'd slag her in equal measure," he explains.
I think the American men maybe sit back a little… It's banter, I think that's how Irish men connect with their mums and that didn't go on as much [in America].
Everyone goes through ups and downs in the journeys with their mothers and this is reflected in the film.
Wardrop isn't afraid to shy away from showing the tough scenes – a man confessing to his mother that he didn't feel loved as a child or a prisoner talking about lashing out when his mother remarried.
There was a few very difficult scenes. Anytime a person becomes emotional in front of you, you realise there are problems there and there are depths there. Sometimes they come out as a surprise, people may use this experience [filming] as an opportunity to address something.
Wardrop said that these moments were difficult to watch and edit, but that's just life.
I think we've all experienced that with our parent relationships, you know, we have the screaming matches and you have the hugs and the make-up.
The people in the film bring plenty of humour, including the mother who is still disappointed that her son quit soccer, and the frail 87-year-old who can beat her son at chess.
Wardrop hopes that viewers laugh along with the film and find the moments that resonate with them.
"I just hope it moves them. I think that would be important for me as a filmmaker because I did go out to make a film that will make you think when you leave the cinema," he concludes.
Mom and Me is arriving to Irish cinemas on 15 July.