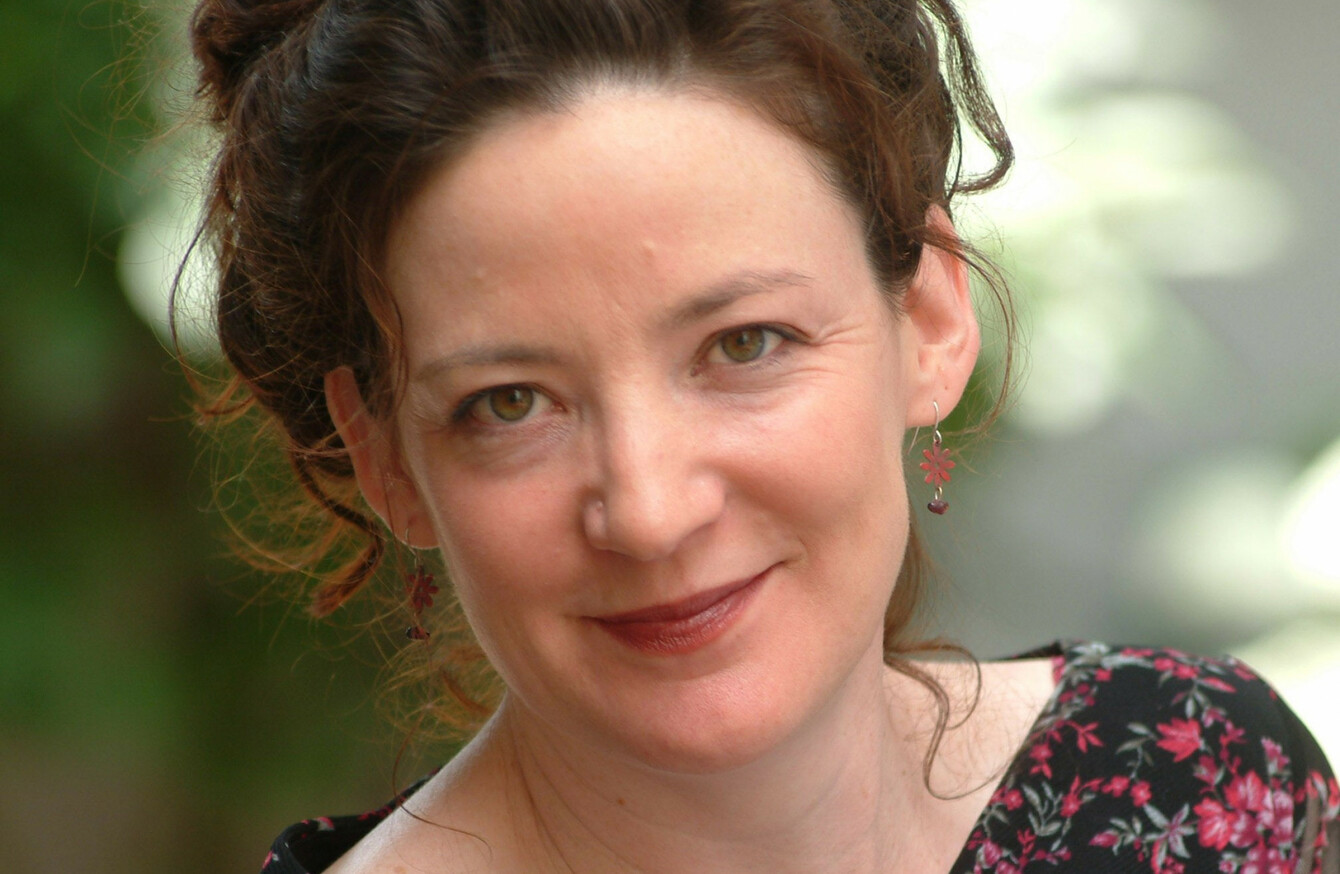 WRITER MONICA MCINERNEY has two 'half homes', as she calls them: one in Ireland, one in Australia.
As the popular fiction author celebrates the release of her 12th novel in Ireland – which went straight to the top of the bestseller lists in her home country of Australia – McInerney explains to TheJournal.ie how she used it as a way to explore her own feelings about emigration.
The novel, The Trip Of A Lifetime, is about an 85-year-old Irish woman named Lola (who has already appeared in two of McInerney's previous novels) who returns home 65 years after emigrating. Her fictional trip was inspired in part by McInerney exploring the impact of emigration on own life, and on that of her forbears who travelled from Ireland to Australia during the Famine.
"I just turned 52 in April and coming up to turning 52 marked a real halfway point in my life, because I moved here when I was 26," the author, whose books have been translated into 13 languages, tells us.
McInerney says that she always thought she'd reach the point where she'd think "oh right – I'm really sure, Ireland is home". But that moment hasn't arrived. She and her Irish husband settled here 15 years ago for family reasons, and McInerney says that she feels different whether she's in Ireland or Australia.
Joking that being a fiction writer saves you a fortune on psychoanalysis, McInerney says that A Trip Of A Lifetime came as she was asking herself that very question: "Where's home?"
"When I go back home to Australia, I call that home, and I feel physically different when I'm there – but I love it here," she says. But on a recent plane journey back to Ireland from her home country, she felt the swell of love for 'home' in Ireland: "And I realised I don't know where home is anymore."
Secrets and lies
Lola is a larger-than-life character – bright, brash, and outspoken. But she has her secrets. It's here where things become fictional for McInerney, but she still keeps one eye on real life.
"I thought 'imagine being 85 and you haven't been home for 65 years'," she says. "There's so many people who went across when things were so tough in Ireland, 60 years ago, and they haven't been back."
So she brought Lola back to Ireland, and in doing so explored the reasons why she left. While she answered some questions about her character's life, it turns out the process didn't provide McInerney with her own sense of closure – at least, in the way she expected.
"Unfortunately I had no more answers at the end than I did at the start, I still don't know where home is," she acknowledged. But it did help her find out one thing: "I realised I don't have two homes, I have two almost-homes."
During her book tour in Australia recently, this feeling crystallised when she realised that 'home' has changed from a physical place to where the people she loves are.
McInerney – a former books publicist who is from a family of seven and grew up in the Clare Valley in South Australia – doesn't think she has any living relations in Ireland, as her family left the west of the country in the 1840s. "I've gone back and we think we've seen where the house was but there's a petrol station on it now," she says of her mother's side of the family. "My Dad's family was from Ennis – there's nothing much [left] there."
She often thinks about what it must have been like for her ancestors to settle so far from home. "To come from tiny Kilfenora in Co Clare and they got landed in the outback of Australia where it was 45 degrees, and you just think what did they make of it?" She's interested in what colonial emigration "does to the psyche".
'Writers are walking compost bins'
McInerney has written "family comic dramas" since the age of 30, so as the years have gone on the subjects she has focused on have evolved. "I make this joke that writers are walking compost bins, everything that happens to us, everything we've seen and heard [goes into our books]," she says.
"And particularly with me because I write big emotional books, so my books aren't factually autobiographical, but they're all emotionally autobiographical."
In A Taste For It, she wrote about a love affair between an Australian chef and a man she meets in Ireland. By 2013′s The House of Memories, years later, she was writing about a woman fleeing to the other side of the world following a tragic accident.
Family tragedies 
McInerney likes to say she sets up a fictional family, and makes "either something really terrible or really good happen to that family and see how they are going to react".
This has required her to think of the thing she's most terrified of. "For me, that would be if I was babysitting a niece or nephew, and something happened and the child died." Around 20 years ago, she was babysitting her niece when the little girl began choking on an orange. Thankfully, McInerney noticed and was able to remove the orange.
But it made her wonder about what the fallout would have been should tragedy have struck.
My whole family my whole life would be different now. And that's what you write about as an author, the turning points.
"I've had a lot of people come up to me and say 'that's happened to us in our family'."
At one event, a woman came up to her and said she hadn't talked to her sister for 35 years – because she "borrowed my David Cassidy record and gave it back with a scratch and I've never forgiven her". As she's learned from her readers, sometimes family grievances can occur over what can start as trivial things.
Chick lit
So it's no surprise that McInerney is fascinated by families. "The fact they are almost like a village, and sometimes there's this idea that we all have to get on because you're related to somebody. And of course you don't, how can you," she says. "But sometimes there's obligation or there's guilt that you do, and I do think that women are the spine of families and that's what I like to really explore."
But when women writers write about their domestic lives, they risk getting written off as 'chick lit' – there's no such category for their male counterparts.
"It's the endless question isn't it, same with filmmakers, same with female columnists," she says. "It's not just about fiction, it affects us in all aspects of our lives I think. And we just have to keep pushing back against it and say 'this matters'."
"Men fall in love, men love being fathers, men have relationships with their families," she says.
"We're nowhere near fixing it yet. I'm really sad about that – all you can do is keep caring I suppose, and what I do is try to be as authentic as I can," she says of gender stereotyping and writing.
I have lots of male characters in my books because they are fathers and brothers and husbands, and they care about the world as much as the women do.
The Trip Of A Lifetime by Monica McInerney is published by Penguin and in bookshops now.