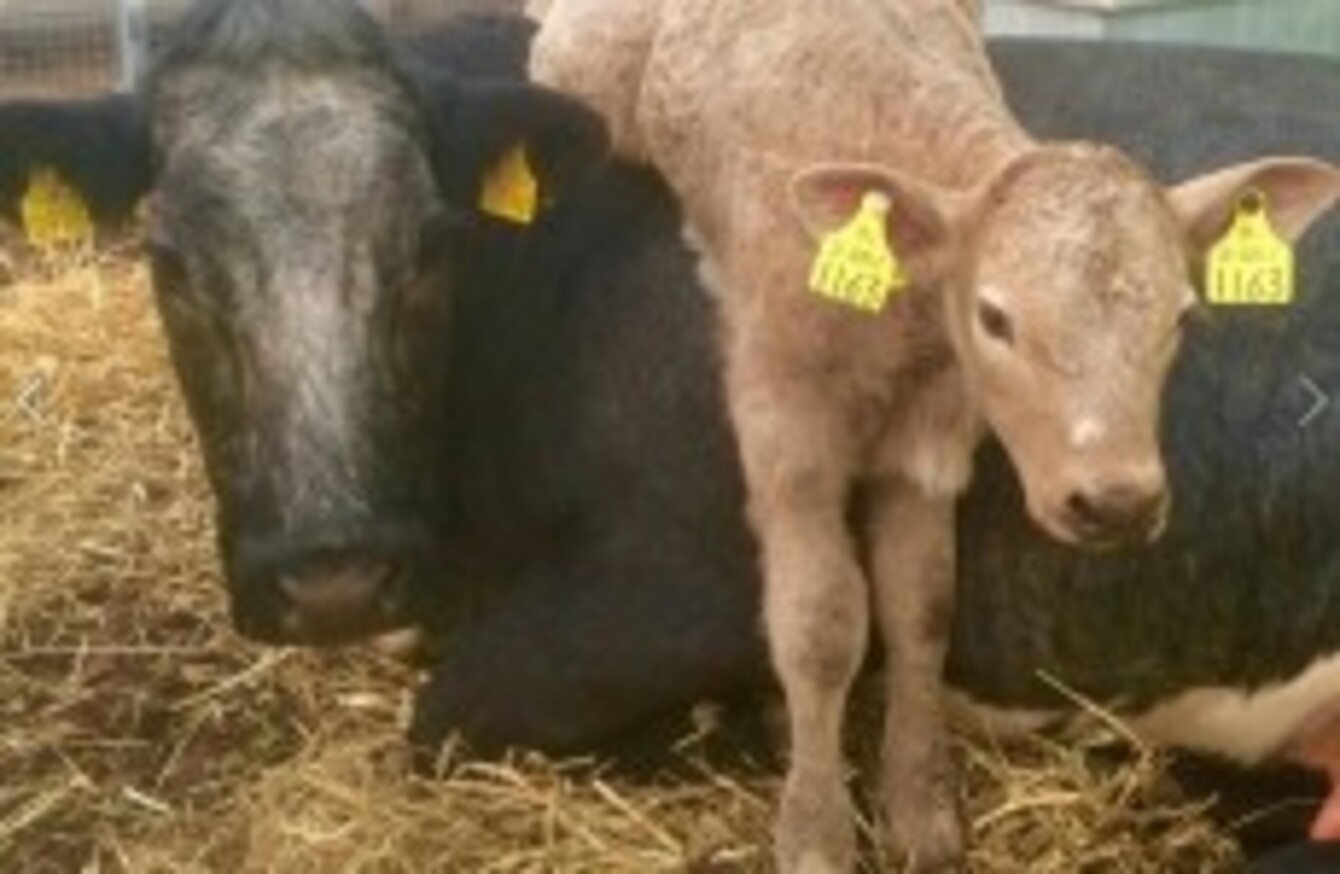 WHEN YOU THINK of entrepreneurs you probably have in mind visions of smart-suited men with finance-y ideas and plans for world domination.
Moocall, one of the most innovative Irish entrepreneurial efforts in memory, is quite a bit removed from that stereotype.
But it's also that rarest of things – a truly innovative idea which is genuinely practical. The kind you hear and wish you could come up with something similar yourself.
Don't just take our word for it – the farmers of Ireland are going for it in their droves, with over 2,000 sensor sales to date.
"We're so busy we don't know what to do with ourselves," firm CEO Emmet Savage told TheJournal.ie. "There's too much to do!"
To give an indication, last month Enterprise Ireland (for whom Moocall is a star pupil and recipient of both High Potential Start Up status and €250,000 worth of investment) launched their class of 2014.
Moocall was nowhere to be seen.
"We had too much work on to be able to attend, it's as simple as that," says Savage.
The company's device is the brainchild of farmer and Birr native Niall Austin.
Austin, like many farmers, found himself in a sleep-deprived state when it came to calving season, in that when it's time for a cow to give birth the scope for things to go wrong is huge if the farmer isn't present.
A dead calf and a dead mother are all too common occurrences, and financially for a farmer they can be difficult blows to ship.
"I first met Niall through my building work," says 42-year-old Maynooth native Savage.
He lost a cow and calf about four years ago and set about solving the problem.
Hitherto, most of the work done on predicting calving was based on monitoring a cow's temperature. Niall looked at this and decided that wasn't accurate enough.
You have to understand, a cow that has been fed all year and then dies giving birth, that's a huge loss and waste. A pedigree calf is huge money.
Austin had noticed from experience that the most significant indicator that a cow is about to give birth is its tail twitching spasmodically.
He figured that finding a way to accurately recognise these spasms for what they are could lead to a genuine agricultural breakthrough. He took his idea to Savage, who had a prior track record in running construction and demolition businesses.
That was 2011. Thus began four years of tail-monitoring, product testing and design. Now, with third member Michael Stanley handling the marketing side, Moocall is ready to take the world by storm.
The sensor itself is deceptively simple looking. It attaches to an individual cow's tail and monitors its activity.
The actual algorithm going on beneath the hood is far from simple – what it is is, however, is exceptionally accurate.
The device is lightweight, standalone and clips easily onto the pregnant cow's tail. Once the cow's activity tells the sensor that calving is imminent, the device texts the farmer to warn them.
If that sounds simple, the happy testimonials of farmers on the firms's website should be enough to convince you of its importance.
The sensor even has inbuilt m2m technology allowing it to take advantage of whatever mobile network is strongest relative to the cow's position, which in one blow takes care of the issue of poor phone connectivity on rural farms.
It really is a one in a million idea.
And the price? €299 per unit. To put that in context, the heretofore most relied upon technology for calving is a French system that retails for almost €5,000. Mind-boggling.
Not that Irish farmers need convincing. A very word-of-mouth kind of community to begin with, the growing number of testimonials are seeing units walk out the door. They've 2,000 shipped already and that's just for starters.
A cursory glance at Moocall's Facebook page is enough to show the overwhelming interest the community at large has in the product.
So, what's next for the team?
"Our next move is to launch out around the world," says Savage.
We're starting in very small numbers in England and France at present, but we're also starting to look more heavily at digital marketing worldwide. Globalising is the next step, we want to start looking at Australia.
But it looks like things are about to get very big.
Understatement of a lifetime.
Source: Moocall Sensors/YouTube