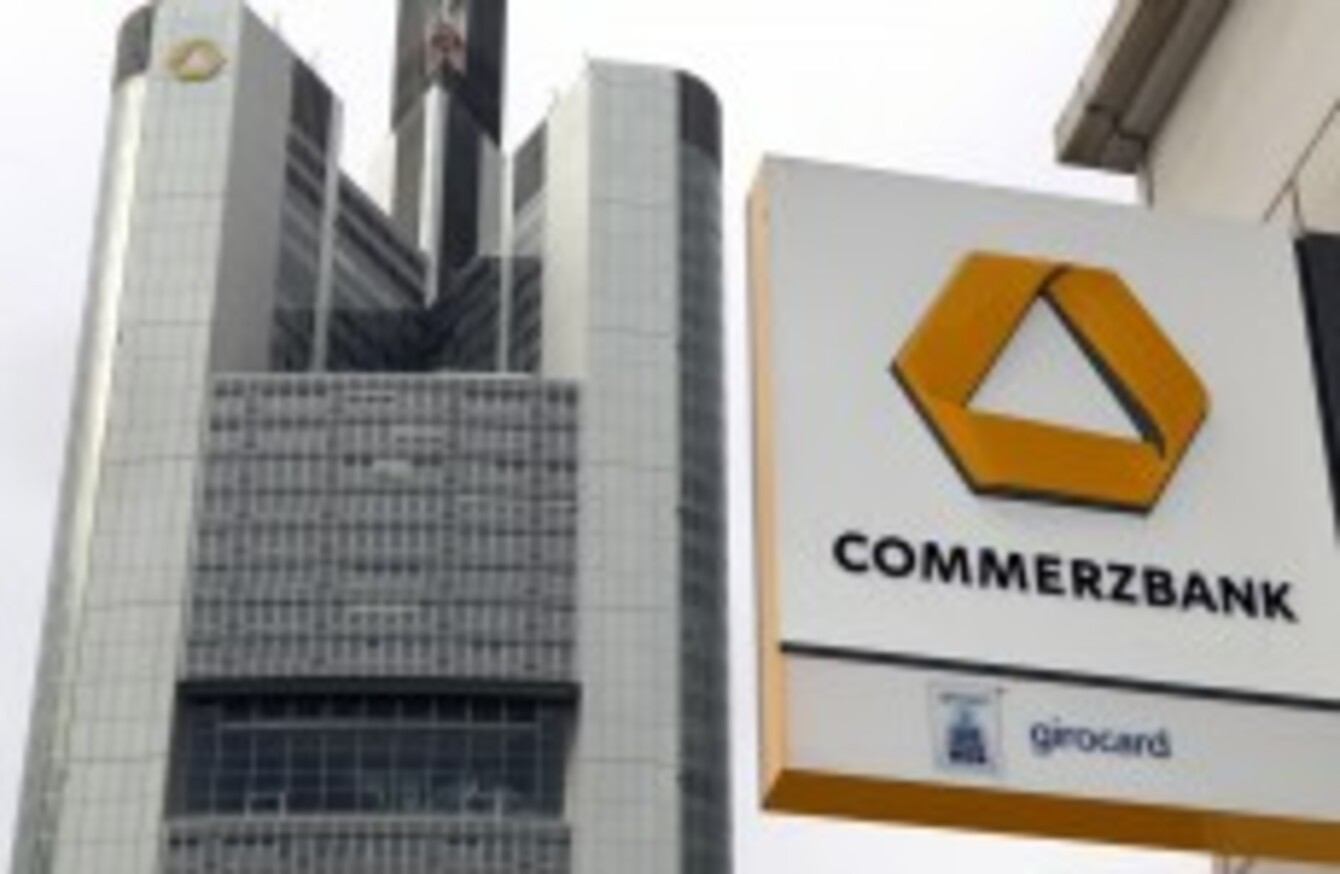 Image: Michael Probst/AP
Image: Michael Probst/AP
RATINGS AGENCY MOODY'S has downgraded the ratings of six major German banks, as well as the three largest ones in Austria, commenting that the banks are at risk of the ongoing turmoil in the eurozone.
In a statement Moody's said the German lenders – including the country's second-largest, Commerzbank – were being downgraded by one notch, with a number of them also put on a negative outlook.
The country's largest bank, Deutsche Bank, escaped a downgrade for the time being, though Moody's said it would review that rating when it was performing similar examinations on other globally-oriented firms.
Landesbank Baden-Wuerttemberg and Norddeutsche Landesbank GZ were both lowered from A2 to A3, though given stable outlooks, while the German branch of Italian lender Unicredit – which was given a similar downgrade – was stamped with a negative outlook.
In Austria, the three largest banks – Erste Group Bank, UniCredit Bank Austria and Raiffeisen Bank – were all cut, meaning none of those lenders now enjoy the top A1 rating.
The downgrades come as part of a wider review of 114 European banks announced back in February and Moody's notes that a number of factors "have caused the ratings of many German banks to decline by less than for other European banks."
Moody's said one such mitigating factor was the "comparatively benign operating environment" in Germany's domestic market, where demand remains strong and unemployment is below the European average.
Another factor was the "modest funding risk of many German banks, underpinned by broadly matched maturity profiles, recurring access to intra-sector funds and improved liquidity buffers".
"Moreover, Moody's recognises the steps German banks have taken to address past asset quality challenges."
Additional reporting by AFP