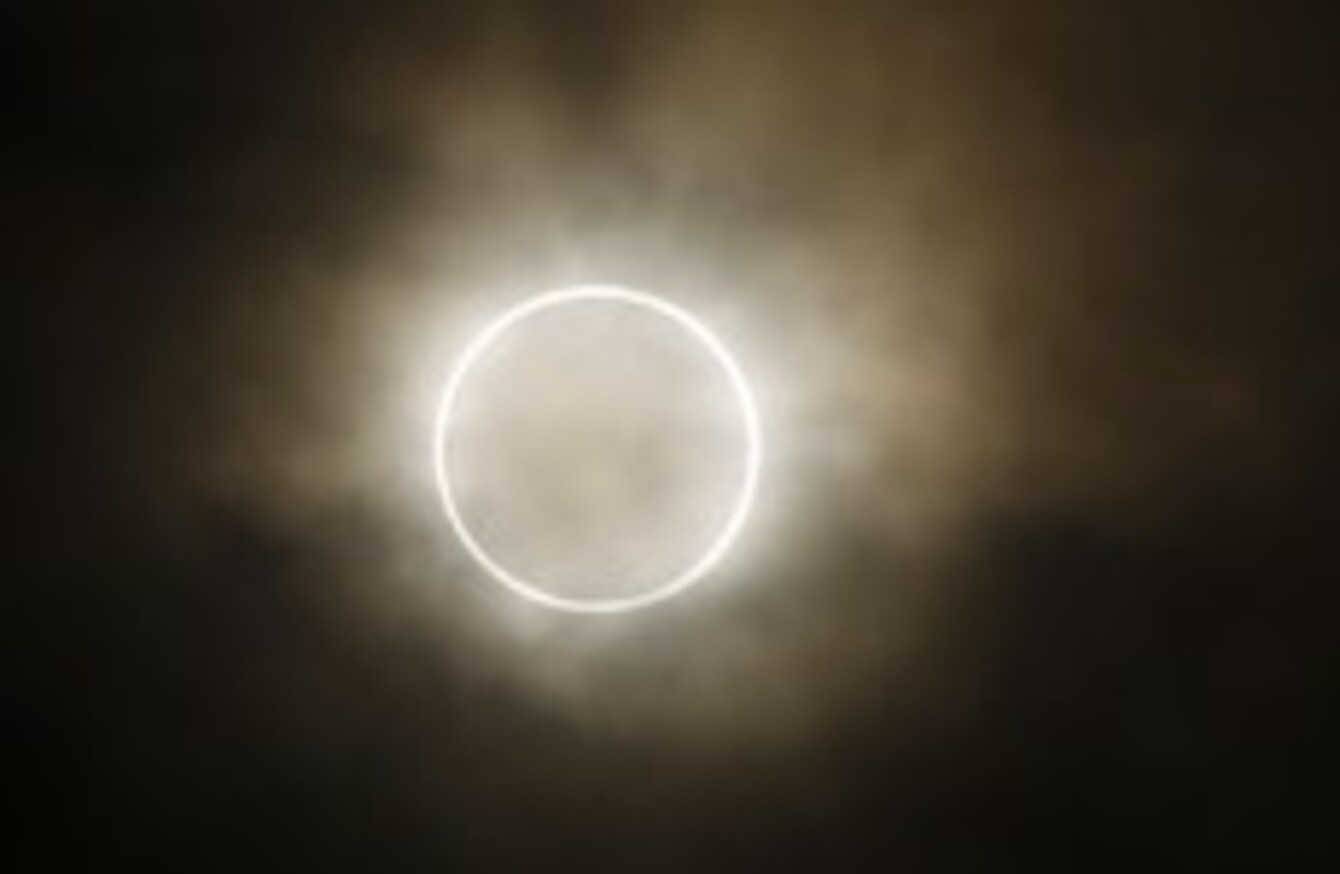 Image: Shuji Kajiyama/AP/Press Association Images
Image: Shuji Kajiyama/AP/Press Association Images
THERE WILL BE a penumbral eclipse of the Moon tonight.
The full moon will undergo the lunar eclipse as it passes through the outer region of Earth's shadow, according to Astronomy Ireland.
During this type of minor event, the Moon will darken slightly and can be observed without any special equipment.
Unlike a solar eclipse which may last only a few minutes, a lunar eclipse can last hours and can be seen by anyone on the night-side of Earth.
The eclipse will begin at 10.50pm but will be at its greatest at 12.50am Saturday. At that time, almost all of the Moon will be slightly darkened by the shadow. The event will end at 2.49am.
"I've seen lots of lunar eclipses over the years and I've always found them very fascinating to watch," said David Moore, editor of Astronomy Ireland magazine.
"This Friday is a great opportunity for people all over Ireland to go out and see an eclipse for themselves. The best thing is to look at the Moon before the eclipse starts, so you can see how much darker it gets as the night goes on."
Observation reports and photos for publication in the magazine can be emailed to observe@astronomy.ie.