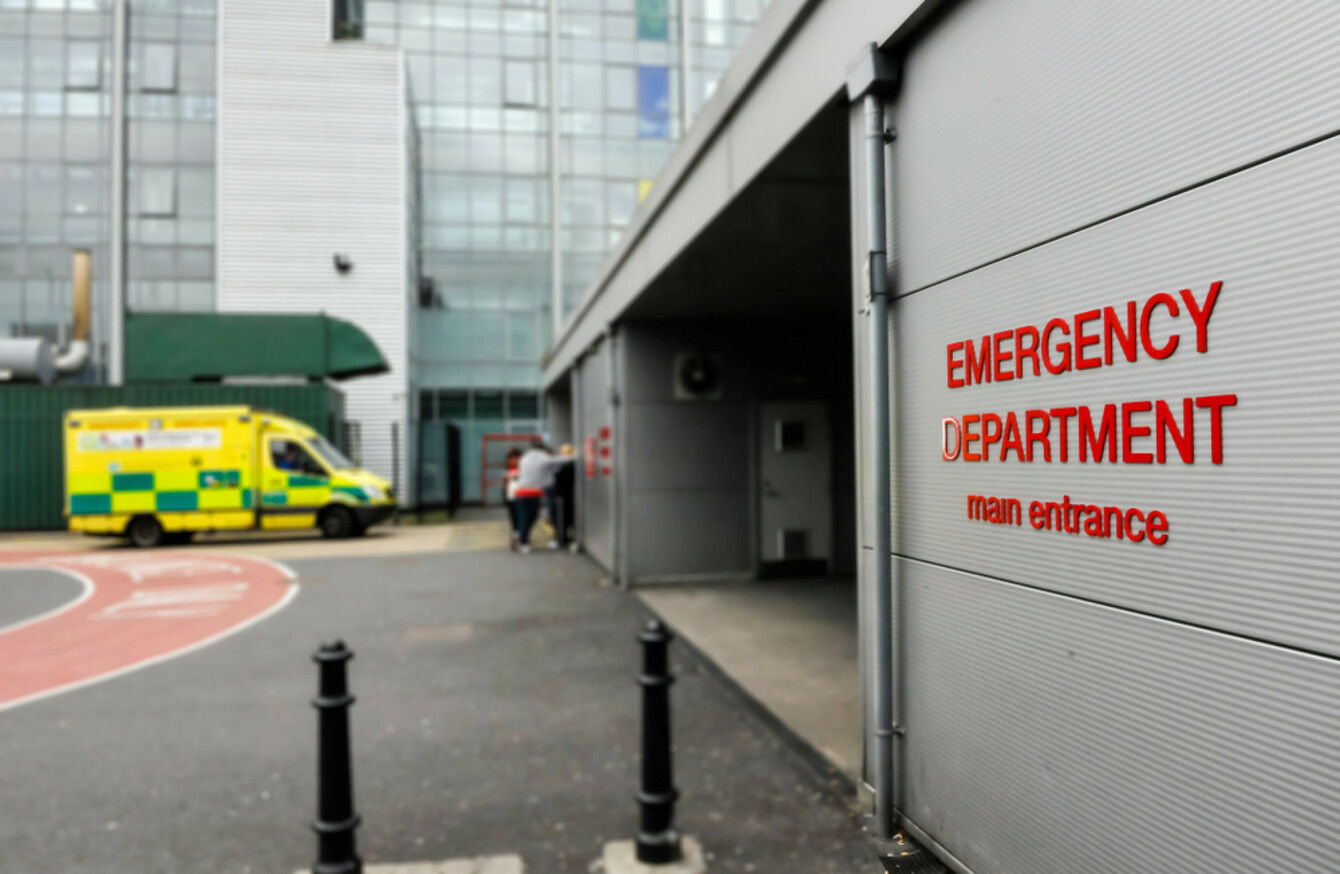 Image: Shutterstock/Stephen Barnes
Image: Shutterstock/Stephen Barnes
ONE IN 20 cases brought to emergency departments in Ireland are related to alcohol, says a study published in BMJ Open today.
It shows 5.9% of people attending emergency departments in the study had alcohol recorded in their notes. During Saturday night and Sunday morning that number would vary to 29%.
Monday morning saw the lowest percentage, with only 1.2% of patients at emergency departments being alcohol related.
"We confirmed that the people coming to us with alcohol related presentations are more likely to be male, arrive by ambulance, leave without being seen by a doctor, and to leave against medical advice," says Dr Brian McNicholl of University Hospital Galway, and a co-author of the study.
The study looked at all 29 emergency departments in Ireland with staff examining the notes of every person over the same four six-hour periods to identify alcohol-related presentations.
They collected data on their sex, age, time of arrival, method of arrival, category of injury, medical condition, intoxication, mental health and social problems.
The study says the impact of the numbers of alcohol related presentations to emergency departments would add stress on patients and staff.
It added that it could also challenge the quality of care provided, as well raising the issue of the use of limited emergency resources.
Another co-author of the study, Dr Diarmuid O'Donovan, Director of Public Health in the HSE West and Senior Lecturer in Social and Preventive Medicine at NUI Galway says:
The burden of alcohol on Emergency Departments and on emergency services is substantial and expensive.
We need to do more to prevent alcohol related harm, and to have better services for people who have alcohol problems so that people don't end up in Emergency Departments and ambulances."
85% of alcohol related patients were categorised by nursing staff as triage category 3 or higher, suggesting they were appropriate for treatment in an emergency department.
#Open journalism No news is bad news Support The Journal

Your contributions will help us continue to deliver the stories that are important to you

Support us now
The study did note that the data was collected in the December to January period and may not represent alcohol patterns at other times of the year.
Some measurement error is likely to have occurred that could under and over present the actual figures, like a small proportion of intoxicated patients (3.6%) which were unrelated to alcohol (e.g. anaphylactic shock).
McNicholl says, "We know alcohol is a problem in emergency departments at certain times but we need to know more about this to work out what needs to be done."
The study was led by staff in Galway University Hospital Emergency Department, the HSE Public Health Department in Galway and NUI Galway.