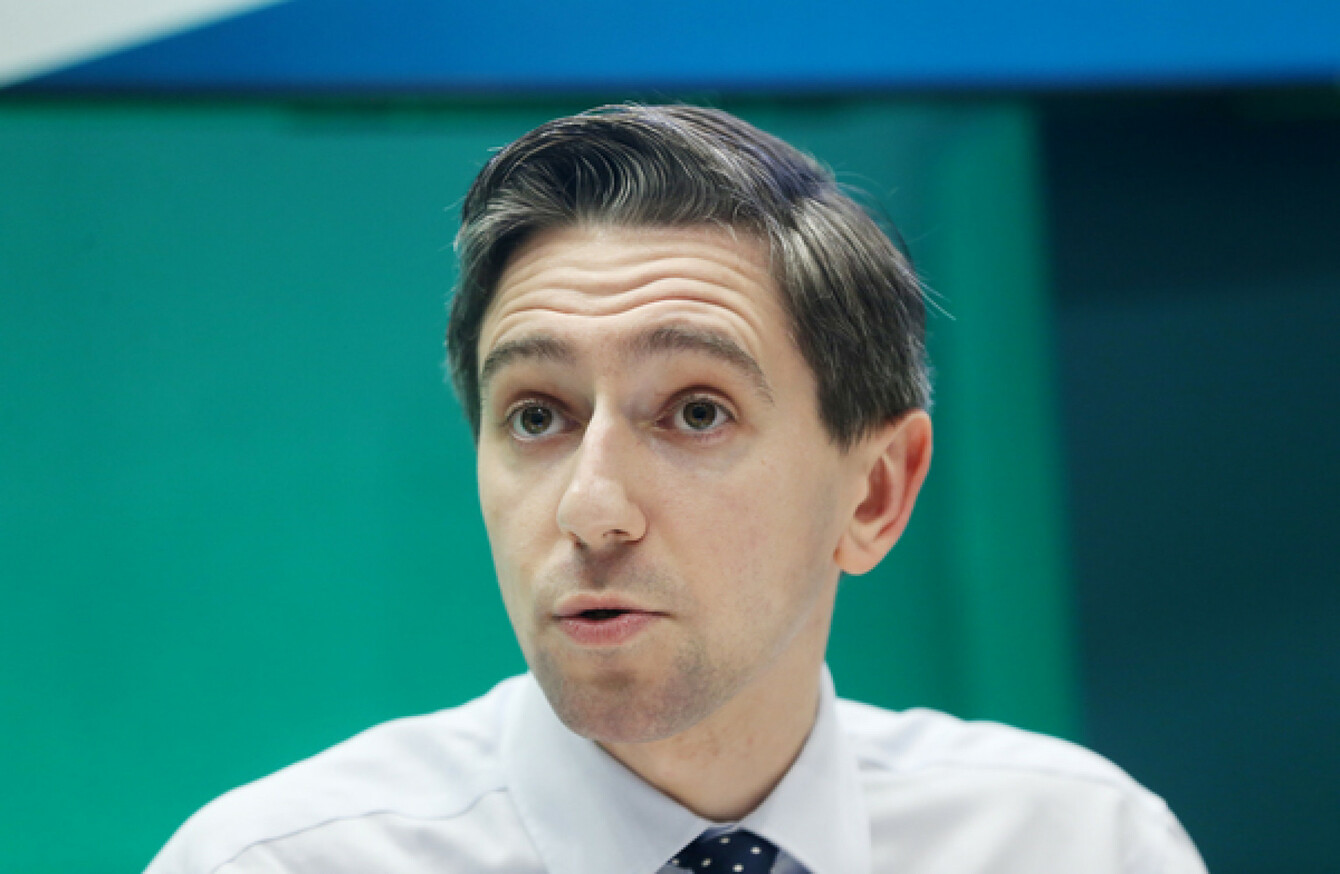 Health Minister Simon Harris
Image: Sam Boal/RollingNews.ie
Health Minister Simon Harris
Image: Sam Boal/RollingNews.ie
AT LEAST 40 GPs have walked out of an Extraordinary General Meeting of the Irish College of General Practitioners (ICGP) in Malahide this afternoon over the issue of conscientious objection to abortion services. 
The meeting was being held ahead of the introduction of abortion services in January. The group who walked out had wanted a vote on a series of motions but were refused that request. 
Over 300 doctors attended today's meeting in the Grand Hotel in Malahide at which a number of doctors left after 30 minutes, objecting to the official procedure of the meeting. 
Members of the College - the professional and training body for Irish GPs – had petitioned for today's meeting to be held. Some members have said they do not wish to provide abortion services because of a conscientious objection to doing so.
Speaking ahead of today's EGM, Minister for Health Simon Harris has said that, although doctors will continue to have the right to choose to not provide abortion services, "women also have a right to healthcare."
The ICGP has said that doctors won't be forced to deliver abortion services and that they can "opt-out."
Doctors and healthcare professionals have a right to conscientious objection. Women also have a right to healthcare though. One right cannot trump another. Just like all citizens, doctors have different views and that's ok. But the people have spoken and the campaign is over

— Simon Harris TD (@SimonHarrisTD) December 2, 2018
On NewsTalk radio this morning, Harris said that "the law on abortion is changing, the law on conscientious objection is not changing."
The minister plans to introduce GP-led abortion services from January 2019 for termination under nine weeks. 
"If you are saying to me that a woman who goes to her GP in crisis; looking for help and looking for a service that is legally available in our country and that woman should be shown the door or given the cold shoulder that is not conscientious objection."
Conscientious objection is that you don't have to be involved in a procedure.
The Minister has said that he is confident enough doctors will be available to provide abortion services and that he aims to have these services in place by January.
Speaking following today's EGM, ICGP Medical Director Dr Tony Cox said; "We are sorry that those who walked out didn't stay to listen, as there was a meaningful discussion of all the issues on the agenda."
The College's remit is to provide training and education for all GPs, "and for those GPs who wish to offer this service", Cox said, and that the college has "successfully advocated for an "opt-in service and for a 24-hour helpline as the first point of information" for those seeking abortion services. 
"The College's priority is to provide a patient-centred, high quality and safe service for those who seek the service."