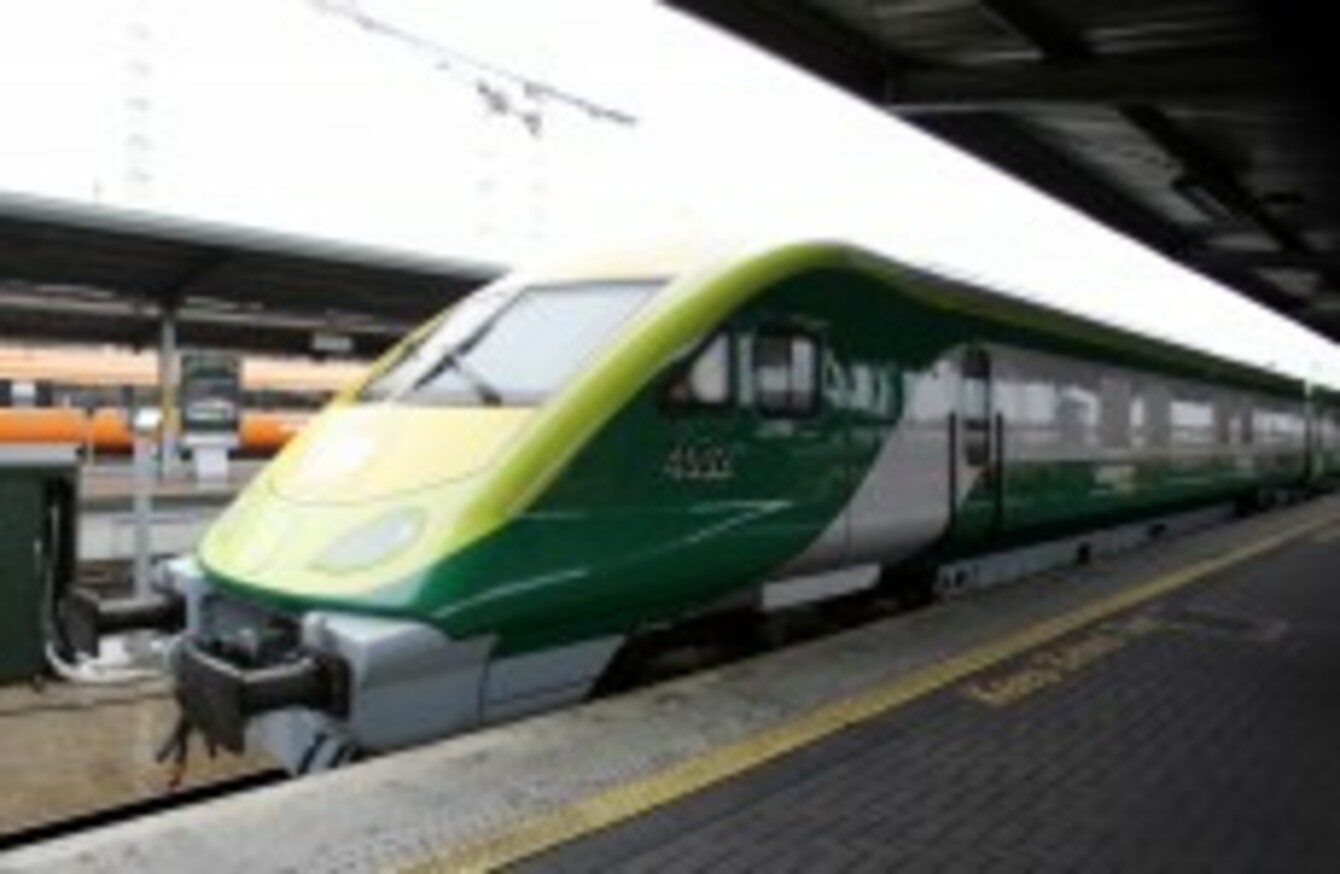 Image: Eamonn Farrell/Photocall Ireland
Image: Eamonn Farrell/Photocall Ireland
Updated: 7.10 pm
SIPTU HAS THREATENED additional industrial action which would bring to five the number of days affected by train strikes in August and September.
According to a statement this evening, the union has added 7, 8 and 21 September as proposed days of work stoppages.
The new dates for industrial action (for both SIPTU and NBRU) are now as follows:
Sunday 24 August (All-Ireland football semi-final)
Monday 25 August
Sunday 7 September (All-Ireland hurling final)
Monday 8 September
Sunday 21 September (All-Ireland football final)
SIPTU Organiser Paul Cullen these evening announced:
The SIPTU Rail Committee today decided to issue Irish Rail with notice of two further work stoppages if the company follows through on its stated intention to implement pay cuts without agreement.
These work stoppages are in addition to industrial action scheduled to begin on Sunday, 24 August, with workers implementing a 'work to rule' action, and a 24-hour work stoppage beginning at 12.01 am on Monday, 25th.
The National Bus and Railworkers Union (NBRU) had already announced they would be taking industrial action on 24-25 August, as well as 7 and 21 September, with SIPTU joining them on 25 August.
Today's proposals, however, mean that SIPTU workers at Irish Rail will now also be striking on Sunday, 7 September (the day of the All-Ireland hurling final) and Sunday, 21 September (All-Ireland football final day).
SIPTU has also added Monday, 8 September as a work stoppage day.