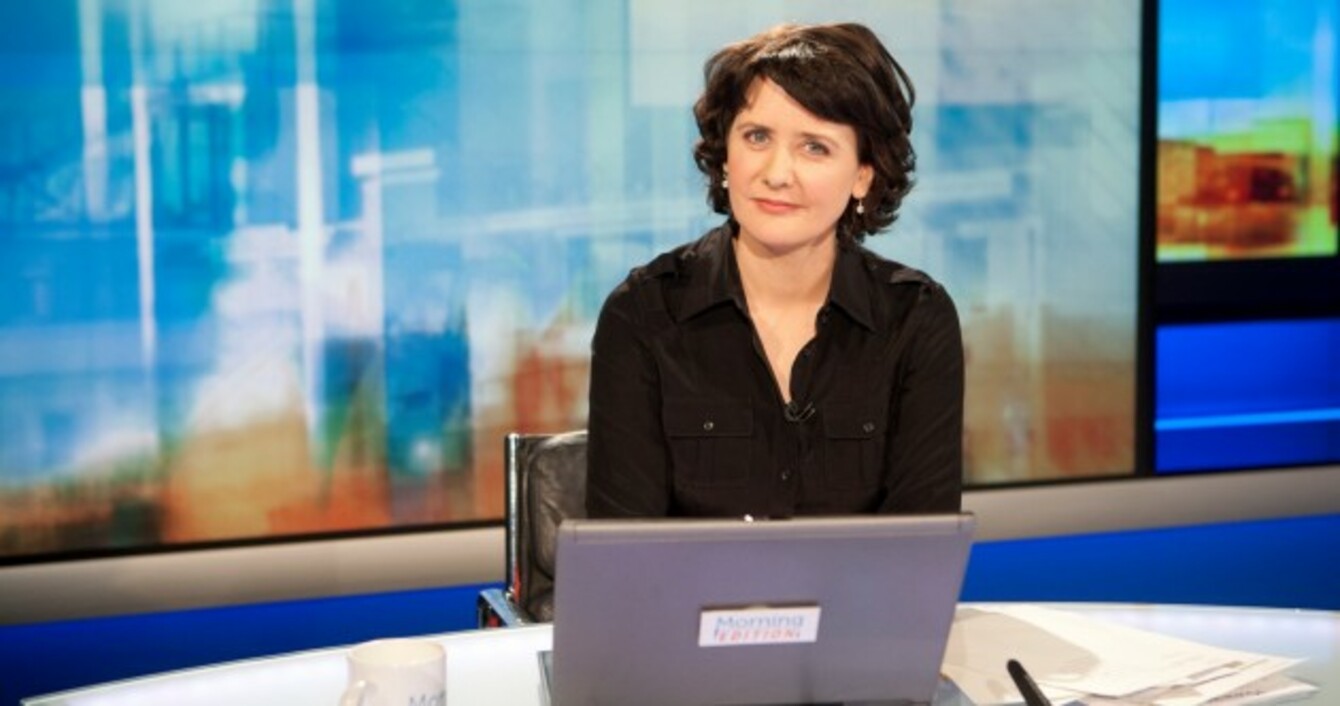 Morning Edition Keelin Shanley on set.
Image: John C. Cooney/RTE Press
Morning Edition Keelin Shanley on set.
Image: John C. Cooney/RTE Press
RTÉ TV'S first stab at a live weekday current affairs morning show has come to an end. Morning Edition, fronted by journalist Keelin Shanley, will broadcast its final show in early December.
A spokesperson for RTÉ told TheJournal.ie that the decision was made because of "purely financial pressure" and the need to cut back on the budget for the station in 2015.
Shanley, a respected RTÉ news reporter both on TV and radio, will present RTÉ Radio One's Late Debate programme from January. She will also reprise her presenting role on the Consumer Show and as a stand-in for Seán O'Rourke on his flagship radio show.
The news comes on the same day that Morning Ireland, RTÉ Radio One's flagship morning show, celebrated its 30th birthday.
The final Morning Edition will go out in the first week of December – any possible replacement will not be announced into the new season schedule. However, news headline bulletins will be broadcast at 10am, 11am, and noon on the digital station, RTÉ News Now.
Morning Edition was one of the first commissions made by Deputy Director-General Kevin Bakhurst on his arrival to the State broadcaster from BBC.
The current presenter of Late Debate, Cormac O hEadhra, is to move to other radio projects, including his current presence on news and current affairs programmes on Raidio na Gaeltachta. He had taken over the helm of Late Debate from Audrey Carville, who is now more often heard as a co-presenter on Morning Ireland.
An RTÉ spokesperson said: "Other staff will continue working with RTÉ News and will be redeployed within RTÉ's online and television news operations."
The show had run for two years, broadcasting over 10 hours a week from Monday to Friday.