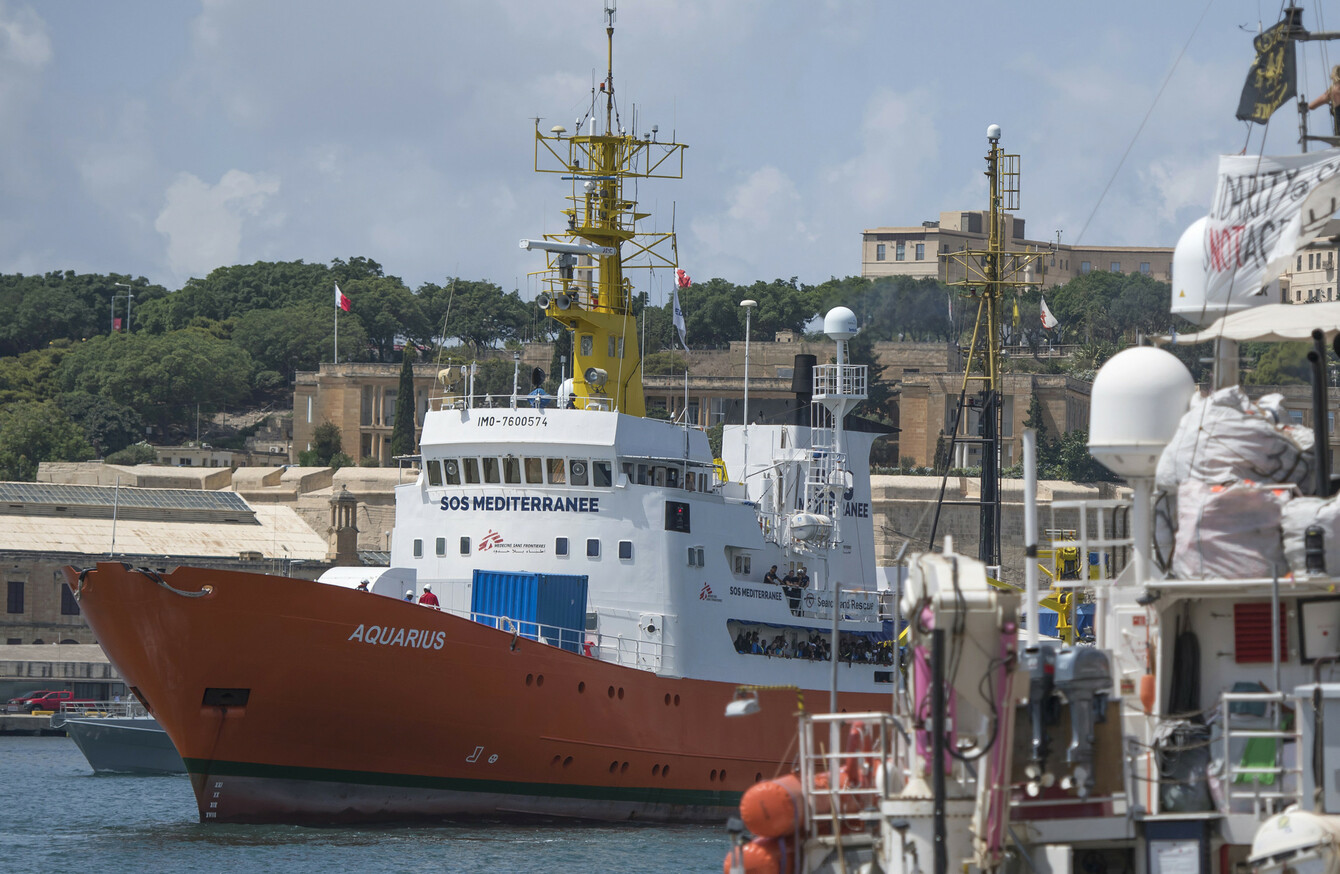 The Aquarius rescue ship enters the harbor of Senglea, Malta (File photo)
Image: Rene Rossignaud/Associated Press
The Aquarius rescue ship enters the harbor of Senglea, Malta (File photo)
Image: Rene Rossignaud/Associated Press
ONE WOMAN HAS been killed and three people have been wounded after Morocco's navy fired on a boat carrying migrants that refused to respond to orders on Tuesday.
Local officials say the patrol was "forced" to open fire on a speedboat driven by a Spaniard who "refused to obey" orders in waters near M'diq-Fnideq.
Those on board the powerboat were lying down and could not be seen, a local official told AFP.
Four migrants were wounded, including a Moroccan woman who died of her injuries in hospital.
Mohamed Benaissa, head of the Northern Observatory for Human Rights, said the dead woman was 22 years-old and the three wounded were also Moroccans, one of whom was left in critical condition and had an arm amputated.
A total of 25 people were on the boat, including the people traffickers who were Spanish nationals, he said.
The Spanish driver of the boat was unharmed and later arrested, according to the same source, who added that an investigation had been opened.
Morocco is a key route for sub-Saharan Africans trying to reach Europe via Spain.
Officials say they have foiled 54,000 bids by illegal migrants to cross the Mediterranean to Europe so far this year.
The figures include 7,100 Moroccans for the period until the end of August, according to figures released last week by a Moroccan government spokesman.
Since early 2018, Spain has recorded more than 38,000 arrivals by sea and land, according to the International Organisation for Migration.
Since the beginning of September, social media networks in Morocco have been inundated with videos showing young people from the North African country heading to Spain aboard inflatable boats.