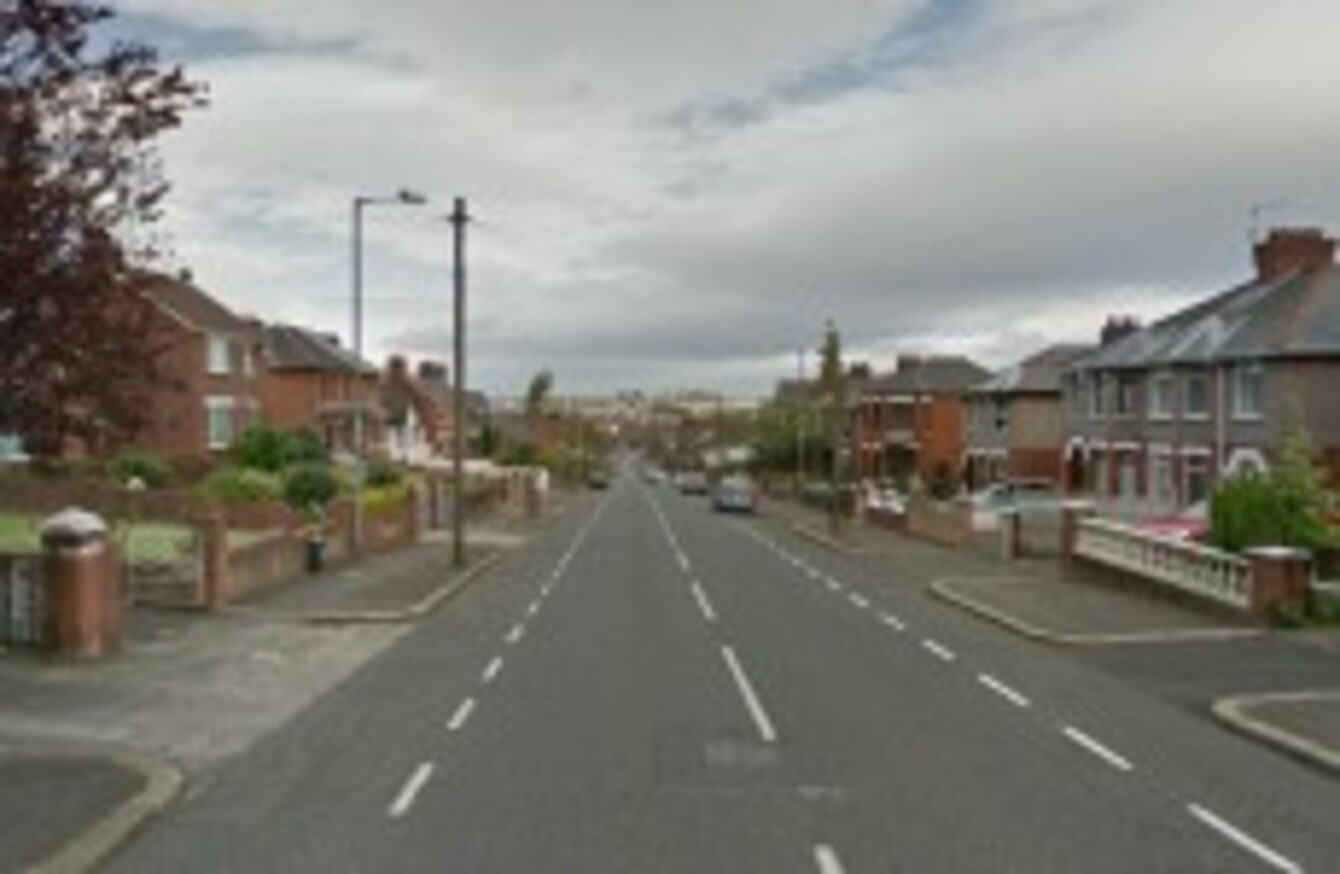 Image: Google Street View
Image: Google Street View
POLICE IN WEST Belfast say they are dealing with what they believe is a 'mortar-type device' in West Belfast.
The PSNI in West Belfast are continuing to deal with a security alert in the Ballygomartin Road area. Ammunition Technical Officers (ATOs) are currently at the scene.
Police released a statement this afternoon saying of the item they are dealing with:
At this stage, it is believed it may be a mortar-type device however inquiries are continuing.
Ballygomartin Road remains closed closed between its junctions with Highcliff Gardens and Springmartin Road. A number of houses have been evacuated, and Ballygomartin Presbyterian Church Hall and Whiterock Community Centre have been made available to those who have been asked to leave their homes.
Police are also dealing with a second security alert in the Springfield Road area, where the road has been closed and ATO have been tasked to attend.
It is not yet clear if both security alerts are linked.
The PSNI said:
We apologise for any inconvenience however our aim is to ensure the safety of the local community and to protect everyone. We would ask the public for their patience and understanding as this policing operation continues.