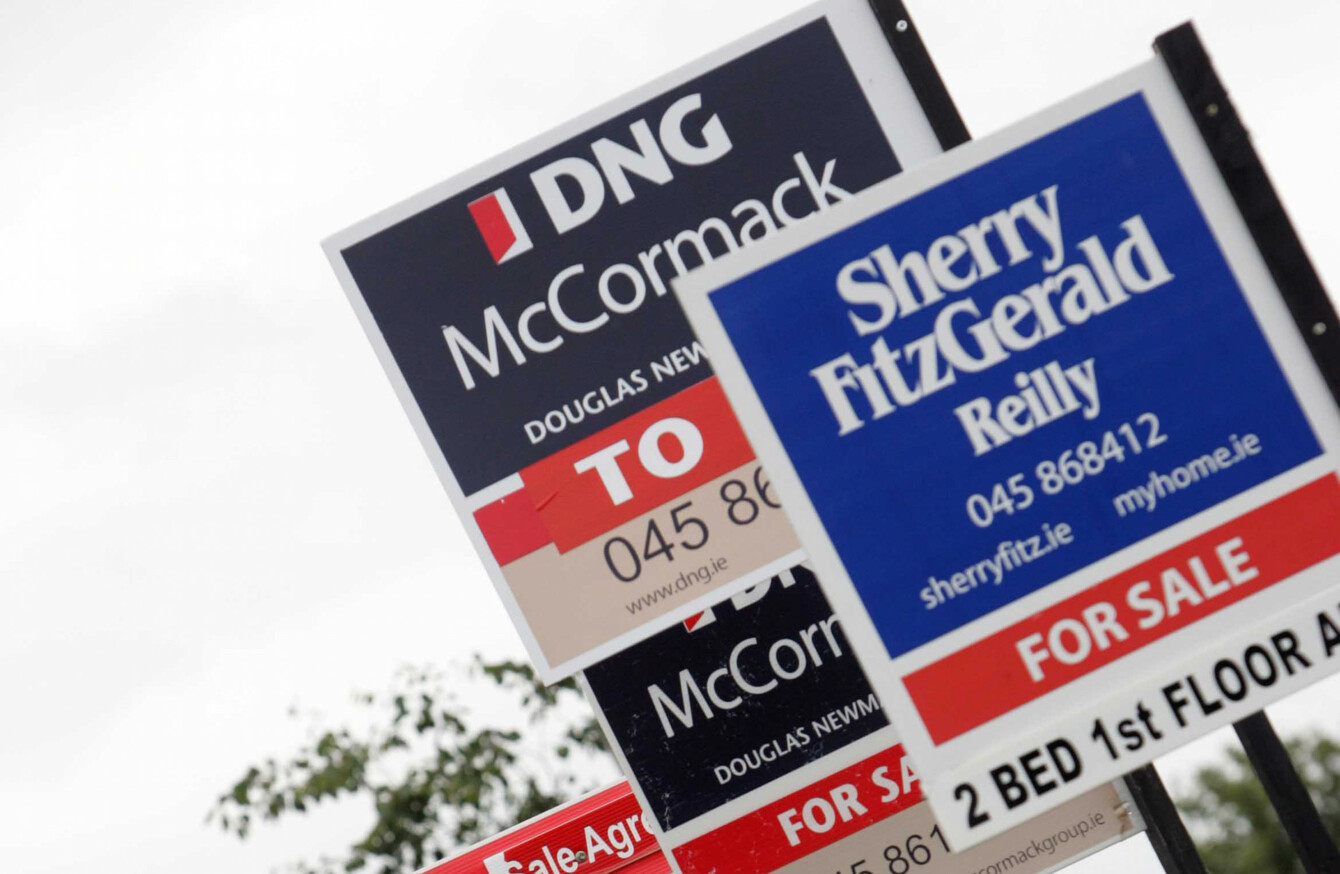 File photo of 'for sale' signs
Image: Eamonn Farrell/RollingNews.ie
File photo of 'for sale' signs
Image: Eamonn Farrell/RollingNews.ie
MORE THAN 4,000 mortgages were approved last month, with people switching mortgages remaining the main driver of growth.
A total of 4,185 mortgages were approved in August – some 1,979 (47.3%) were for first-time buyers (FTBs), while mover purchasers accounted for 1,187 (28.4%).
The figures were released today by Banking & Payments Federation Ireland (BPFI).
The number of mortgages approved rose by 5.7% year-on-year and fell by 0.9% month-on-month.
Mortgages approved in August were valued at €931 million – of which FTBs accounted for €436 million (46.8%) and €310 million (33.3%) by mover purchasers.
The value of mortgage approvals rose by 9.4% year-on-year and remained unchanged month-on-month.
Re-mortgage/switching approvals rose on a year-on-year basis – by 66.7% in volume and by 81.3% in value terms.
Price increases 
The number of mortgage approvals reached 44,640 in the 12 months ending in August 2018, marginally (0.5%) higher than the 12 months ending in July 2018. The annualised value of approvals rose by 0.8% to more than €9.9 billion.
Felix O'Regan, BPFI's director of public affairs, said that while the volume of approvals for both first-time buyers and mover purchasers show a small year-on-year decline, the value for both show a year-on-year increase, "likely reflecting house price increases".
"At the same time, switching activity continues to be the main driver of growth, up 81.3% in value and 66.7% in volume year on year; and this is likely reflecting further competition in the marketplace," he said.