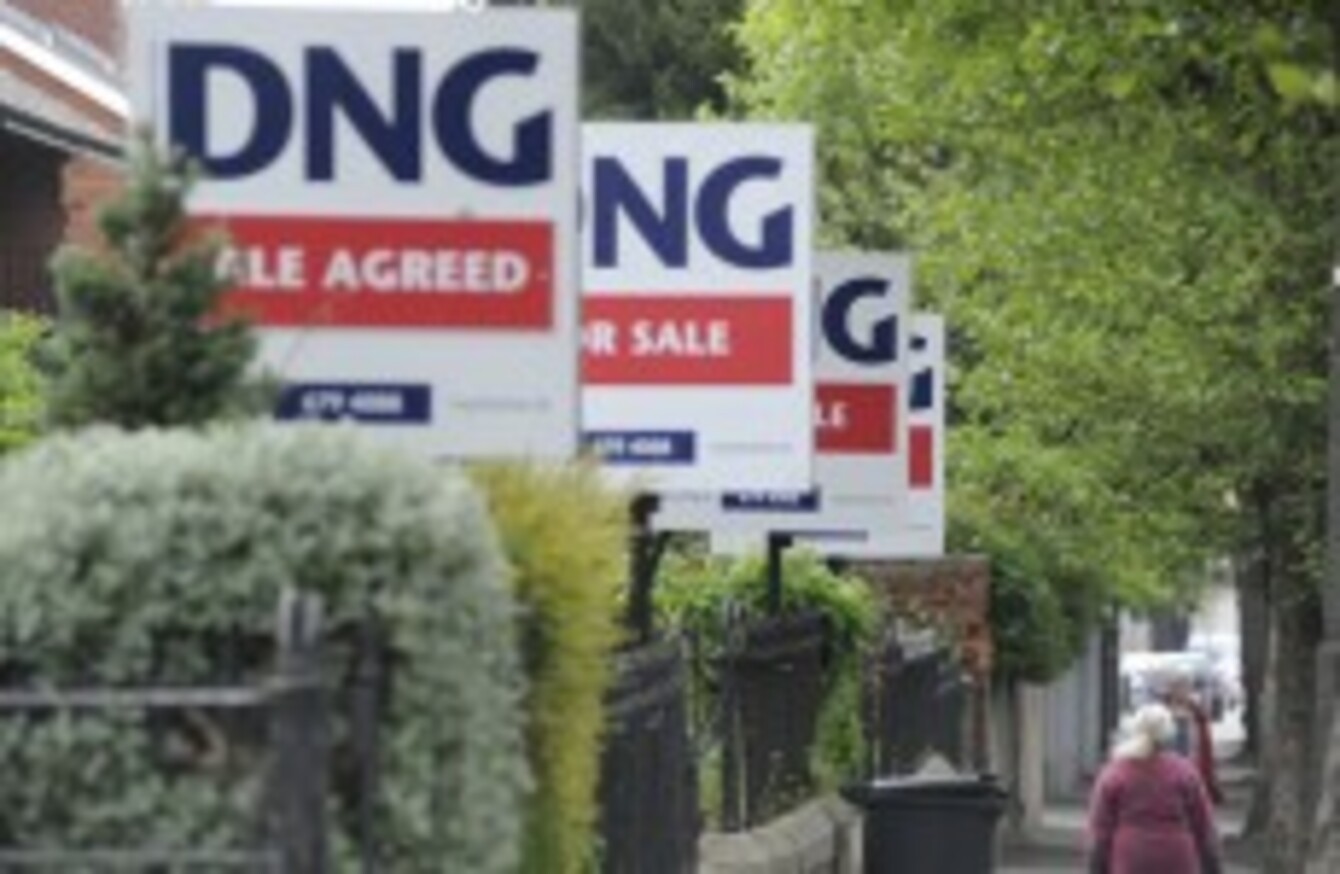 For Sale signs in Dublin
Image: Sasko Lazarov/Photocall Ireland
For Sale signs in Dublin
Image: Sasko Lazarov/Photocall Ireland
Updated 9.43pm
ONE IN EVERY eight primary residences in Ireland is in mortgage arrears, new figures released earlier today showed.
The figures, released today by the Central Bank, show that the mortgage arrears crisis is deepening, with over 3,000 more mortgage holders falling into arrears since December.
The report shows that 95,554 or 12.3 per cent of primary residences in the country, are in arrears over 90 days, up from 92,349 in December. Added to that, the number of homes in arrears over 180 days increased by 4.8 per cent, while the number of mortgages in arrears over two years has grown by 12 per cent.
Arrears over 90 days account for €1.8 billion owed to financial institutions.
There was, however, a marginal decline in the number of homes in early arrears, with that figure dropping by 0.7 per cent.
David Hall of the Irish Mortgage Holders Organisation said that figures showed "a complete lack of action", citing the fact that there are just 144 split mortgages in the country as evidence.
"It is very concerning that the number of people in arrears, particularly long-term arrears, is on the rise.
The split mortgage, which everyone raved about as a solution to the crisis has been taken up in 144 cases.

It shows a complete lack of action and is pathetic.
Hall said that in the case of restructuring even the banks' preferred methods, term extensions and interest only payments, offered little solace to under pressure homeowners.
"A term extension works if you are very young, but for most people it is just delaying payments.
"The biggest problem here is that not all the solutions are available for all of the people and the banks choose the methods themselves."