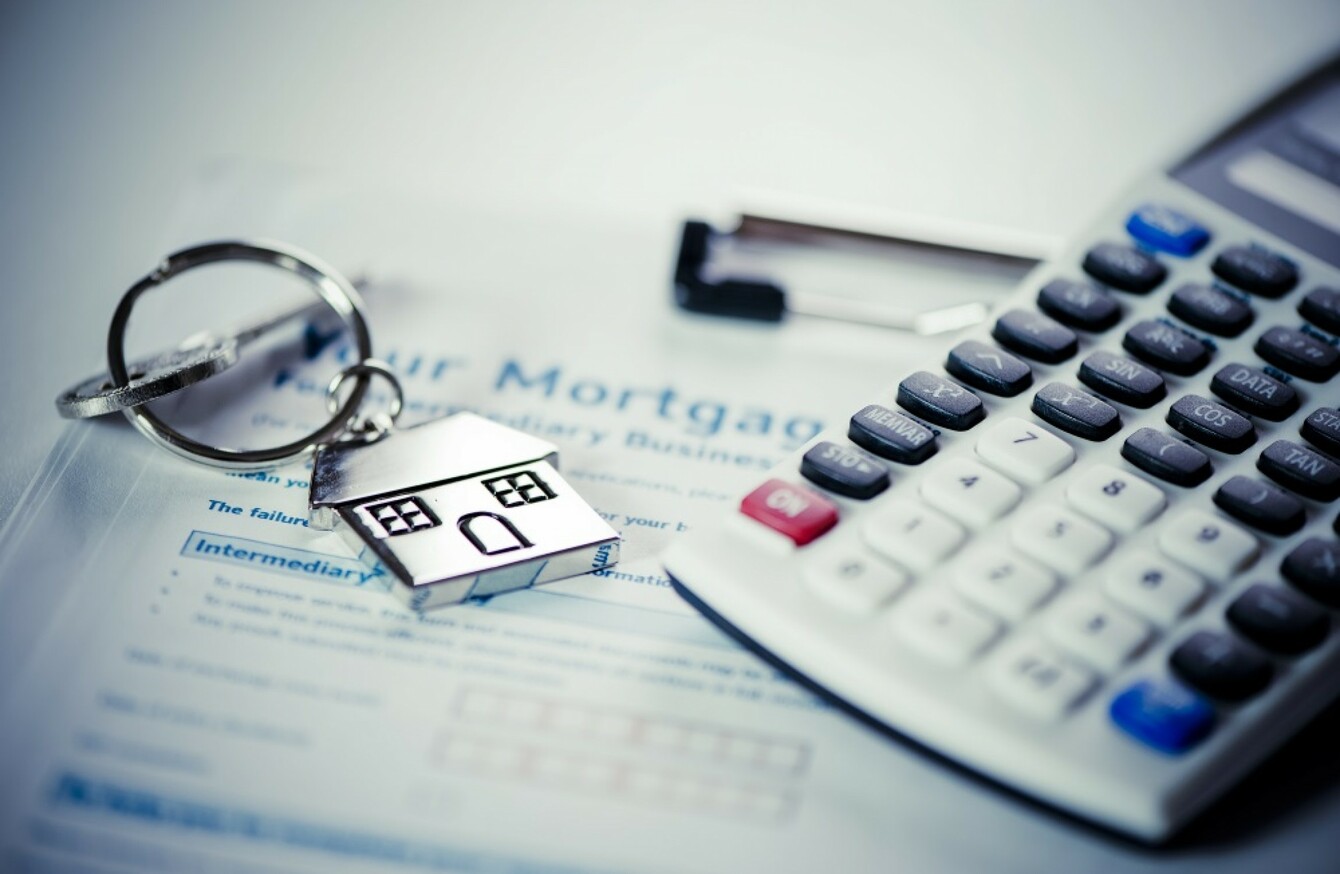 Image: Shutterstock
Image: Shutterstock
THOUGH ALWAYS WORTH it in the end, buying a house is a long (and rarely stress-free process).
From the mortgage application to the house search, the potential bidding war to the legalities involved with the sale, there's much to consider as you make it your mission to find your first or forever home.
What can be particularly challenging, at the beginning of your home-buying journey, is wrapping your head around the mortgage-related jargon.
Not knowing your 'approval in principle' from your 'letter of offer' can add an extra layer of confusion and stress that we could all do without.
Here, we look at ten of the most commonly heard phrases and acronyms, demystifying the jargon with the help of Pascal Curran, financial advisor with Advice First Financial.
1. Approval in principle
Approval in principle is what you get from the bank while you are still shopping for the house; it means the bank is prepared to give you the loan when you need it. It's not official – in the way that your letter of offer below is – but it is still important. It confirms that, based on the information you have given the bank, they are considering giving you the loan.
2. Repayment capacity
So you have some savings, but can you prove you'll be able meet your mortgage repayments every month for the next 20, 30 or 50 years? Every money lender will need proof of the borrower's repayment capacity. The capacity to repay is based on your saving habits, the amount of rent you currently pay, your income and other factors.
3. Letter of offer
The letter of offer is a formal letter from the bank, detailing the terms of the loan agreement (including the interest rate, the term of the loan, so on and so forth). This is sent to you, the borrower, and your solicitor. Why is it important? Once you have this, you can proceed with the legal formalities of buying your chosen home. But don't forget – if you you plan to go ahead, you'll need to get this letter signed and sent back to the bank within 30 days.
4. APRC
Welcome to the world of acronyms. APRC stands for Annual Percentage Rate of Charge – it used to be known as APR but has since gained a letter. Quite simply, it's what your lender charges you to borrow money – the price of your loan – or your yearly interest rate. It's important to compare APRCs as well as interest rates, says Curran:
Sometimes the interest rates alone are not a true reflection of the overall cost for the buyer, because APRC accounts for the total interest and charges that will be paid over the entire period of the loan.
5. Annuity mortgage
The annuity mortgage is the most common type of mortgage in Ireland. Sometimes called a repayment mortgage or 'capital and interest' mortgage, this is a monthly repayment of your loan that includes the capital (the amount you've asked the money lender for) as well as the interest in one payment.
6. LTV
LTV stands for 'loan to value'. If you've been confused by this one on your mortgage journey, you're not alone, says Curran, who reckons it's the bit of jargon that most confuses potential buyers.
The loan to value reflects the amount you are borrowing against the value of the property. For three little words, they're fairly important as they can significantly impact on your interest rates. "Lower LTV tends to equal lower interest rate," notes Curran.
#Open journalism No news is bad news Support The Journal

Your contributions will help us continue to deliver the stories that are important to you

Support us now
7. BER
Wondering how much your energy bills will cost? Check the BER. The Building Energy Rating of a property (you'll find it on the listing, or the estate agent will happily tell you) indicates how energy efficient your potential future house – and therefore, how much it will cost you each year to run the household appliances. The BER can range from an A1 (the most efficient BER) to a G (the most inefficient and most expensive rating a house can have). You'll find that most new builds now have a BER of A2 or higher, in line with the Nearly Zero Energy Buildings standards.
8. Split mortgage rate
Want a flexible mortgage option? With a split mortgage rate, a portion of your loan is set at a fixed interest rate (meaning you pay the same amount each month regardless of interest rates rising and falling) and a portion of it is left at a variable interest rate (meaning the amount you pay each month can go up or down, depending on a variety of factors). "Homeowners or first time buyers are still relatively unaware that this is an option," says Curran, so it's important to become aware of all of your options.
9. Valuation report
Picked out your house and put the offer in? The fun isn't over yet. A valuation report is simply a letter that confirms the value of the house you are looking to draw down a mortgage for. Your lender needs this in order to determine whether or not the property you want to buy is suitable for the loan. This report is carried out independently of the money lender (usually as part of a structural survey) – and it's one to add to your house-hunting budget ahead of time.
10. Equity
In short, equity represents the amount of your home loan that you've already paid off. As a figure, it's calculated by subtracting your remaining loan balance from the estimated market value of your home. But that figure changes as the market value rises and falls – and as you pay off more and more of your mortgage. Equity is most important if you're switching mortgage providers or considering selling your current home to buy a new one. "Knowing the equity on your home allows you to shop around for the best rates," adds Curran.