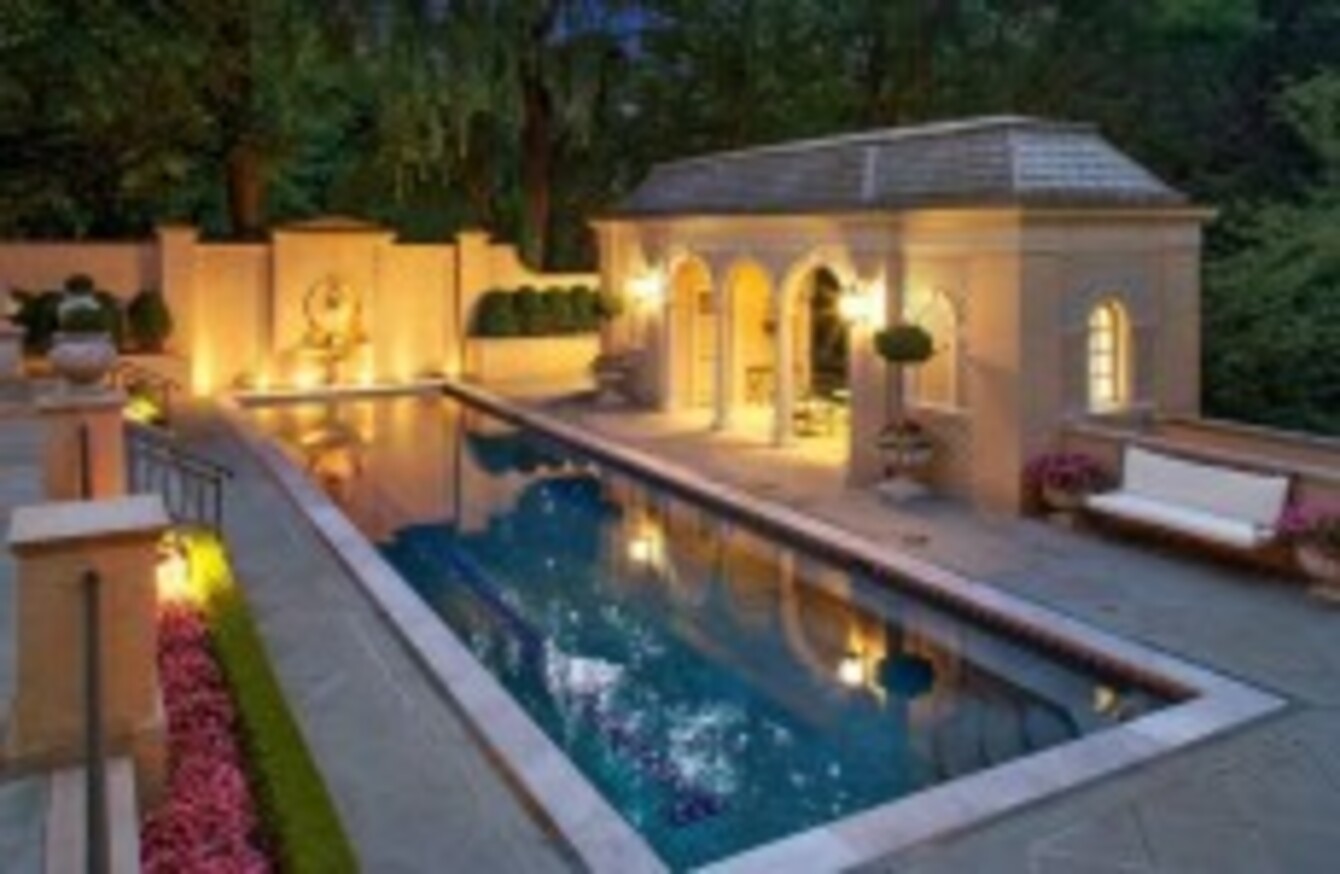 Image: Christie's Real Estate
Image: Christie's Real Estate
A WASHINGTON DC mansion may have just set a record for the most expensive single-family home to ever be sold in the city, according to Curbed.
The home, known as the Fessenden House, was listed with an asking price of $22 million (€19.56m) back in March, which made it the most expensive on the market in the city.
There's no word yet of the final price, but if it comes close to ask, it will certainly be crowned the most expensive.
The massive 20,000 square foot (1,858 metre square) limestone mansion on an acre of land in the city's Forrest Hills district.
It was built by Samuel Lehrman, whose family co-founded Giant supermarket, according to UrbanTurf.com. He bought theree adjoining parcels of land and built the house in 1994.
Christie's Realty had the listing.
Welcome to the Fessenden House, one of the most beautiful homes in Washington, DC — and now officially the most expensive.
The house's brick and limestone facade and neoclassical style was designed to mimic the historic monuments that surround it, but it was actually only built in 1994.
Inside, that becomes more apparent as the home's modern touches are obvious — there's even an elevator and temperature-controlled wine cellar.
The neoclassic style, however, still radiates throughout.
There's a grand formal dining room…
As well as a breakfast nook.
Columns, shadowboxing, and delicate crown molding can be found throughout the home.
The estate is four levels in total.
A total of seven sizable bedrooms occupy those floors.
Many with very spacious accompanying en suite bathrooms.
The backyard of the house carries on the main home's Neoclassical theme with dual curved staircases, large patio areas, and fountains.
Arches and columns are still prevalent, even in the backyard.
There's an indoor pool as well as an adjacent poolhouse among an immaculately landscaped backyard surrounded by greenery.
The separate pool house provides a fantastic place to relax in the warmer months.