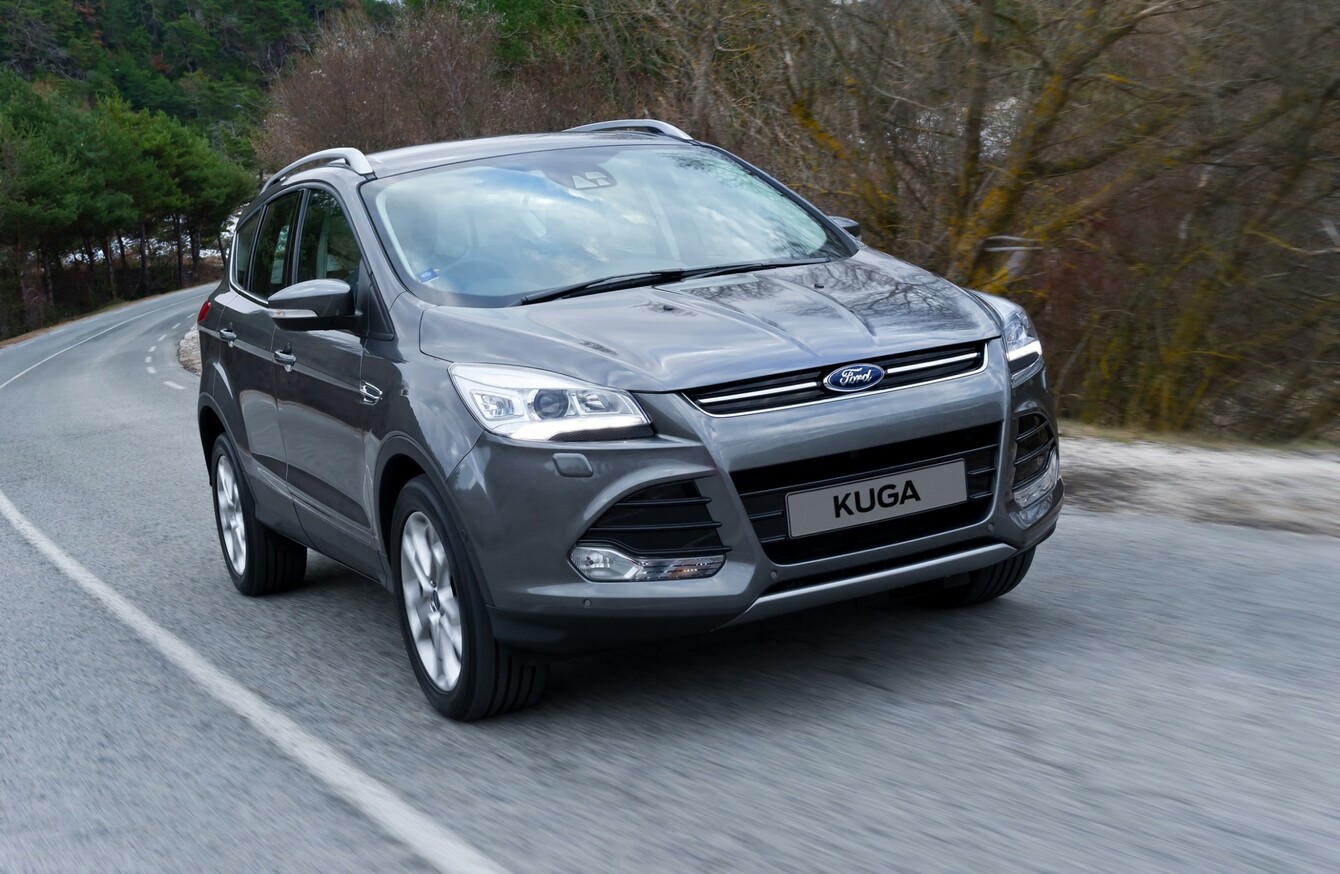 Image: JulioDeLaFuente(c)
Image: JulioDeLaFuente(c)
LAST YEAR, THE used car market grew by seven per cent. Further growth is expected in 2017 – and so far, it looks promising with DoneDeal carrying just over 300,000 motor ads in the first quarter, 15% higher than a year before.
We've crunched the numbers to see which models on DoneDeal are clocking up the most views from prospective buyers this year – and compared them to last year's figures, to find the used cars that are rising in popularity, and those that are falling out of favour.
In terms of growing popularity it is the Volkswagen Tiguan five-seat SUV that is out in front – with 257,000 ad views to the end of April, compared with 103,000 for the same period last year.  That's up an enormous 149 per cent.
The Volkswagen Tiguan ticks all the trend boxes for Irish buyers at the moment, being an SUV and almost exclusively diesel-powered (at the time of writing, there are only eight petrol models advertised on DoneDeal).
The next jump in popularity is the Ford Kuga with ad views up 148 per cent. The Kuga is actually a decent rival / alternative to the Tiguan. Again it is a five-seat diesel-powered SUV.
In third place is the Kia c'eed hatchback, followed by the Hyundai i30 hatchback.
In fifth place, views of adverts for the four-door diesel-powered saloon Volkswagen CC have grown by almost 90 per cent compared to last year.
The full ranking is:
Volkswagen Tiguan – up 149%
Ford Kuga – up 148%
Kia Cee'd – up 126%
Hyundai i30 – up 120%
Volkswagen CC – up 89%
Opel Insignia – up 84%
Citroen C4 – up 70%
Audi A5 - up 68%
BMW 7 Series – up 52%
It is no surprise that SUVs are still growing in popularity. But what is perhaps a little surprising is that there are only two SUVs on the list and that used saloons are growing in popularity – when evidence in the new car market suggests that saloons have been falling out of favour with Irish buyers.
What about the cars that are decreasing in popularity?
The Toyota Celica has fallen out of favour the most. Most of the Celicas on DoneDeal are over 15 years old and perhaps rising insurance rates for older cars are putting buyers off. The lovable old Toyota Starlet is also dropping – probably because most of the Starlets on DoneDeal are over 20 years old.
These are followed by the Fiat Punto and Volkswagen Bora. Again, perhaps the age of the cars are putting buyers off as the youngest Bora advertised on DoneDeal is already 12 years old.
The Opel Vectra four-door saloon is next on the list with just 352,530 advert views this quarter compared to 407,634 the previous year. This is followed by the Nissan Almera, Peugeot 206 and Mitsubishi Pajero.
So if you have a Tiguan or Kuga that you were thinking of selling, now might be a good time to do so. And if you are trying to shift a Starlet, well, you might want to drop the price or check scrappage offers…