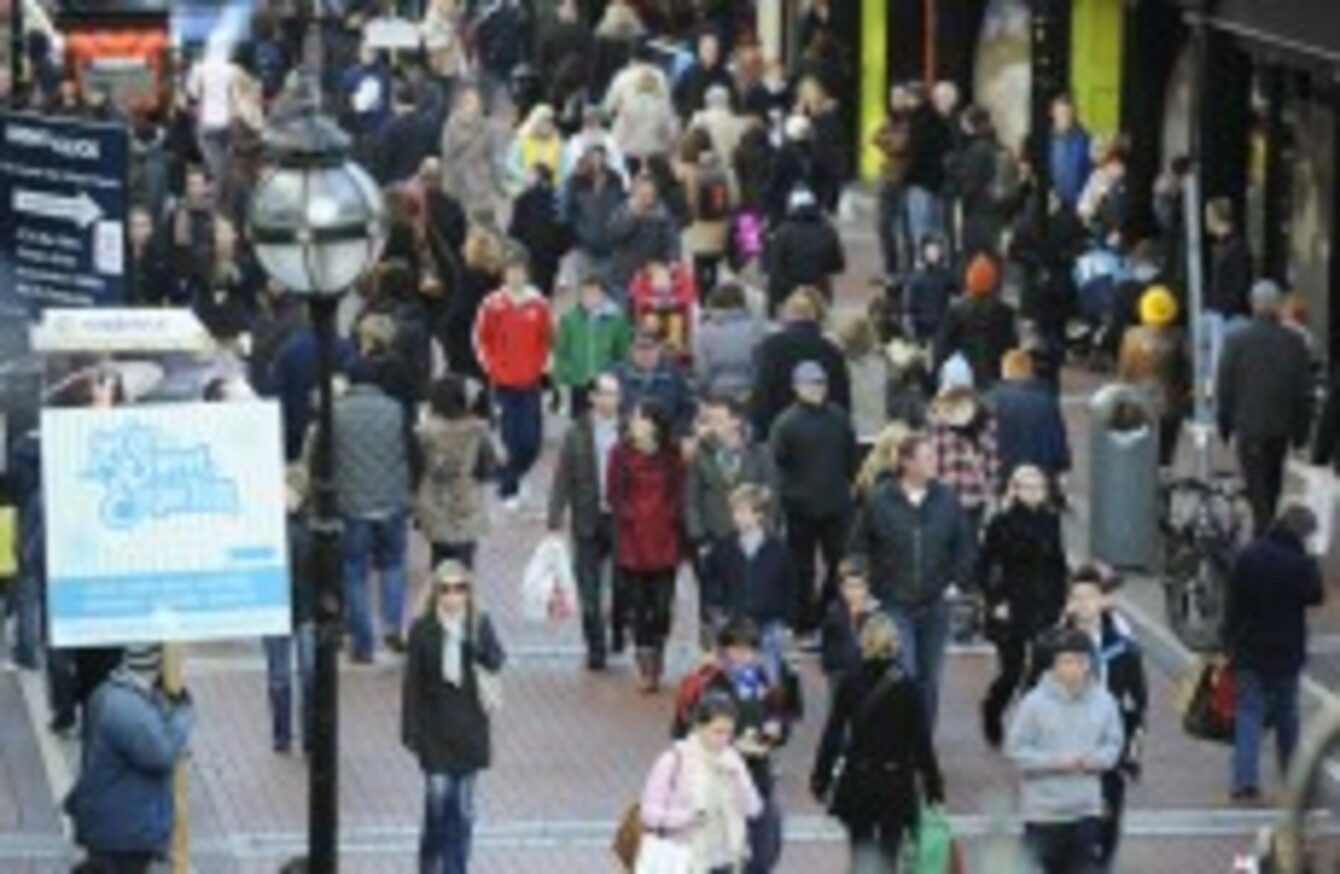 Grafton Street in Dublin
Image: Photocall Ireland
Grafton Street in Dublin
Image: Photocall Ireland
MOST SHOPS IN Dublin intend to stay open on St Patrick's Day, according to a survey by Retail Ireland – a subsidiary of the Irish Business and Employers Confederation (IBEC)
The survey found that 70 per cent of stores in the capital will stay open this Saturday whereas they would have closed in previous years.
The results are based on a survey of the 27 biggest stores in the city conducted by the Dublin Business Improvement District. All shopping centres will open as will 70 per cent of businesses surveyed, according to the results.
"Traditionally the large crowds in the city centre on the day itself are there for the festivities rather than shopping," Retail Ireland Director Stephen Lynam said.
"The fact that St Patrick's Day is a Saturday, usually the busiest shopping day of the week, and falls the day before Mothers Day has encouraged retailers to open their doors, with some extending their opening hours."
He said that retailers are hoping that the extra opening day will boost revenue after what he described as a "poor start to 2012″ for many of them.
"DIY and hardware retailers in particular are expecting an increase in sales. This weekend traditionally marks the start of DIY season. Gardening and lawnmower sales are expected to pick-up dramatically," he added.
Speaking about the possibility of stores hiring extra security in light of the St Patrick's Day crowds and festivities, Lynam added: "Some stores may hire extra security.
"However, we are assured that there will be a strong Garda presence around the towns and cities where parades are taking place.
"We understand that off-licenses in Dublin city will be closed until 4pm. Public consumption of alcohol is against the law. We are confident that people will enjoy the day responsibly and sensibly."