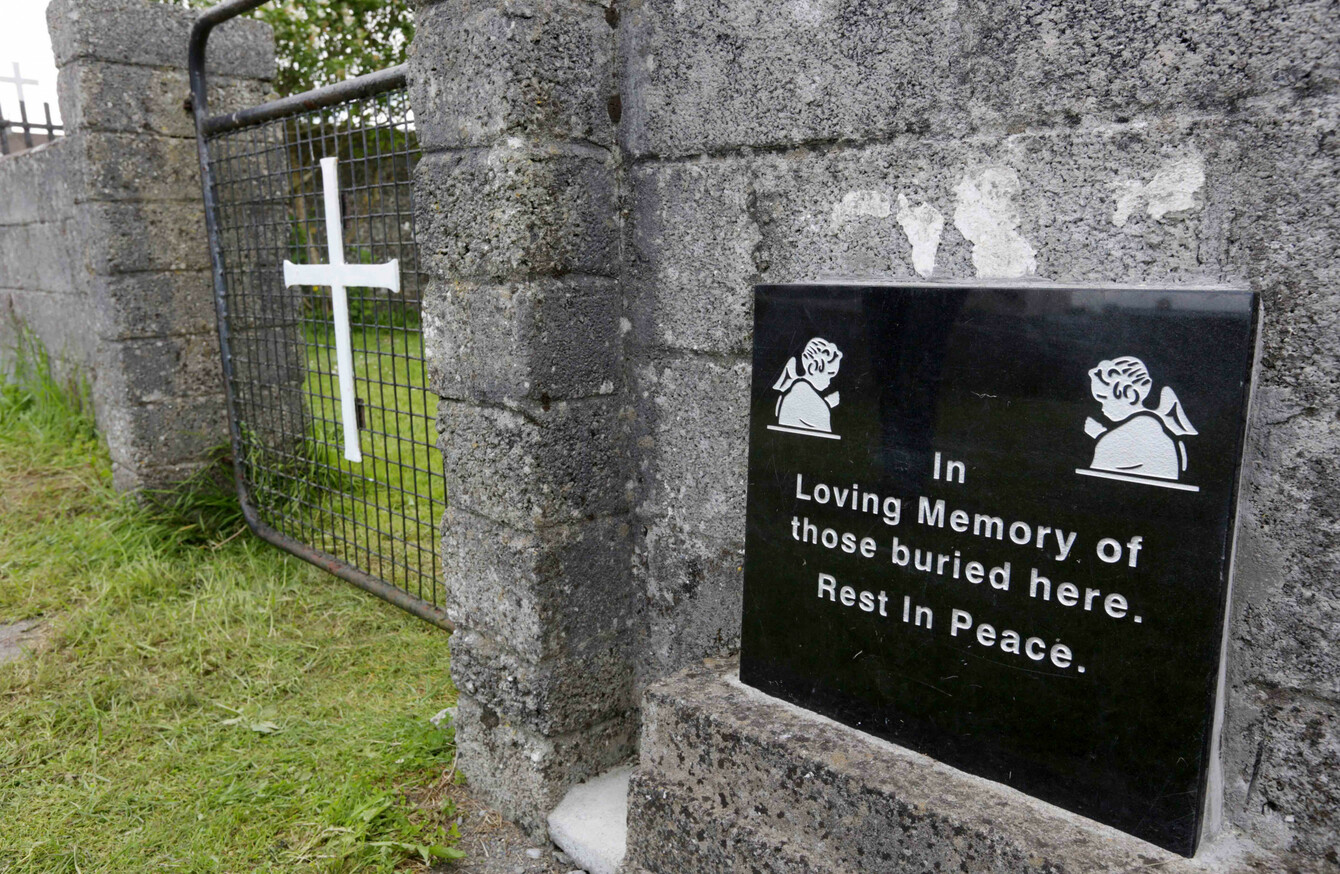 Site of the Tuam mother and baby home
Image: Laura Hutton
Site of the Tuam mother and baby home
Image: Laura Hutton
THE FIRST MEETING of the collaborative forum on mother and baby homes is taking place today.
Made up of former residents, their families and advocacy groups, the group has been set up to represent the interests of the survivors.
The group will discuss issues surrounding the memorialisation of what happened in the homes, as well as look at health and well-being supports needed for former residents, said Children's Minister Katherine Zappone.
It will involve sub-committees being set up and a report will be presented by the forum after six months.
The forum can also make proposals to government about what can be done to address concerns and is separate to the ongoing independent Commission of Investigation, which is due to deliver its report early next year.
"It is a new and innovative approach to engage the people impacted most deeply by this shameful past," said the minister.
Speaking to the forum today, Zappone said:
This is a real opportunity for us to take one more step in putting our shameful past behind us—not forgetting it, or simply 'moving on', but acknowledging, knowing, recording, and building on it; using our past to help us to move forward.
The past and the future are not divisible; they are part of a continuum. Our collective challenge is to find a way to transition from a difficult past to a more loving, caring, rights-based, and empathetic future. What we need is a facilitating environment in which citizens can live lives free from shame and stigma.
The minister said she would bring the forum's suggestions to government to be considered, adding that she is hopeful actions surrounding the health and well-being supports the women need will be delivered upon.
Having already discussed the issue with her Cabinet colleagues earlier this year, she said there was an "openness" from her ministerial colleagues in wanting to help.
Tuam site 
Addressing the forum today, the minister outlined her five guiding principles in discerning the correct action to take in relation to the remains found at the mother and baby home site in Tuam.
International standards must be complied with, said Zappone, who added that she has been greatly aided by a report prepared by Dr Geoffrey Shannon on the human rights issues that arise in the case of Tuam.
The Attorney General has been considering the report before it goes before  Cabinet  for  publication  in  early  September.
The minister said she must ensure all of those affected are central to the design and implementation of what the government does next. Women's rights must be respected in the process, said Zappone, adding that a "child-centred" approach must be adopted also.
The minister also wants decisions made in a "non-hierarchical manner" which is what she said the forum is all about.
She said:
The Government is aware that for survivors and all connected with the site at Tuam – this will be a hugely important moment. We are also aware of that this is a decision which will be watched and examined around the world – to ensure it meets best international practice.
It  is  a  decision  which  will  not  be taken lightly – but it will be an informed decision… Regardless  of  what I recommend, my decision will not please everyone. Unfortunately, that is not possible.
Zappone said she visited Tuam last week and once again this week, and heard voices of many people who want to be listened to and understood.
She said the meeting was good and at times difficult and emotional.
I am privileged to have been able to engage with people once more on this most sensitive matter.
I take very seriously my moral and ethical responsibility to make the right recommendation to Government. I hope is possible is to assure everyone that I will have made my recommendation the basis of principles and empathy.