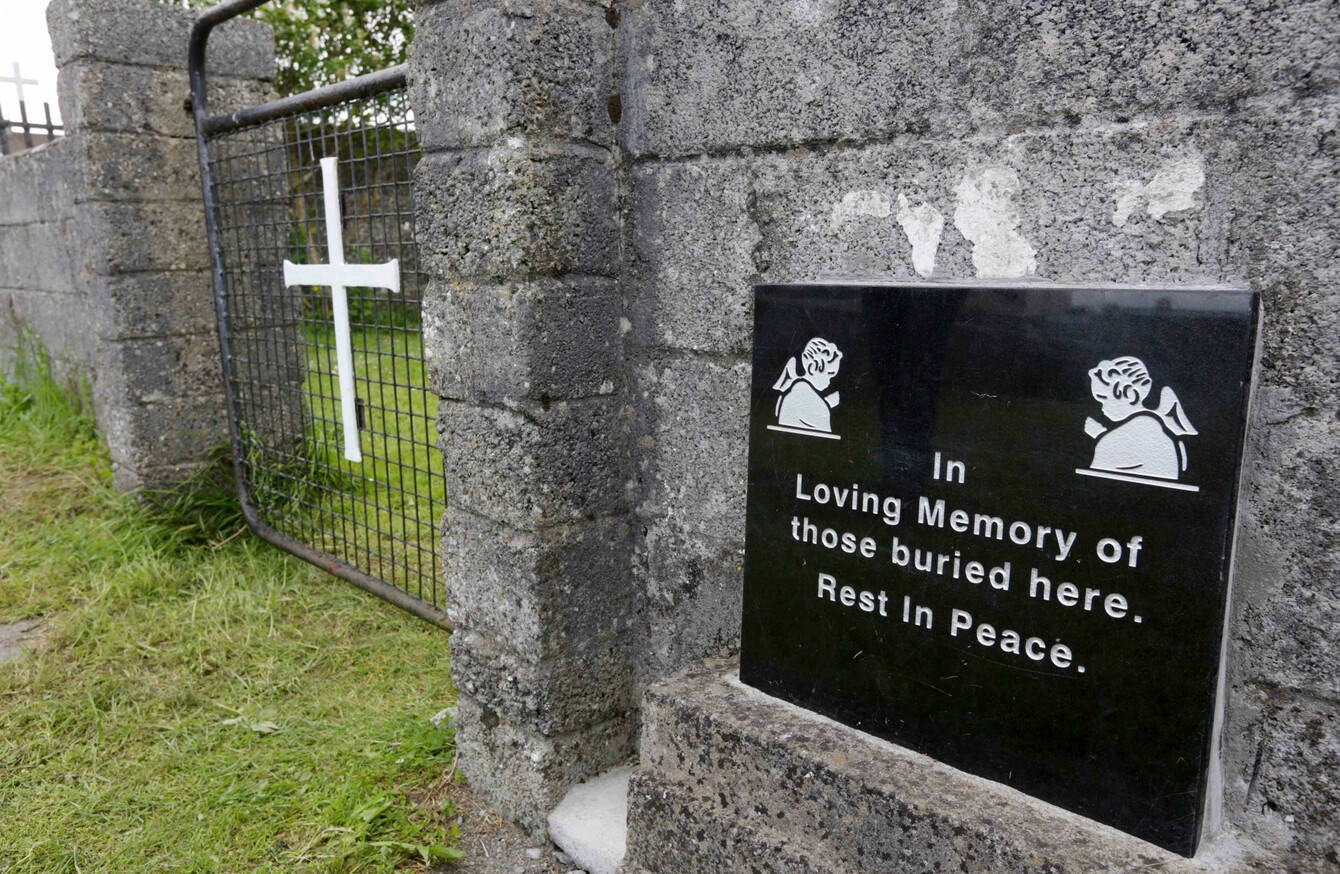 Image: Laura Hutton/RollingNews.ie
Image: Laura Hutton/RollingNews.ie
A NEW REPORT on forced adoption and mother and baby homes has called on the government to give those affected a statutory right to access files.
The three-year Clann Project report was published this morning by Adoption Rights Alliance (ARA), Justice for Magdalenes Research (JFMR) and global law firm, Hogan Lovells.
It draws on witness statements extracted from conversations with 164 people who were separated from their family members through Ireland's forced adoption system and related historical abuses.
Many of the statements relate to conditions in Mother and Baby homes:
[My mother] was tied to the bed and when she couldn't push, one of the nuns sat on her chest to make her.
"We were made to work even if we were very ill, as I was. No excuses were ever accepted".
I went into labour while polishing the corridor floors.
"[W]hen my mother cried out in pain during labour she was told [she] was "paying for her sins."
Source: Clann Project/YouTube
Others spoke about the forced adoptions or about the deaths of their babies:
[My son] was wrenched from my breast by one of the nuns while I was feeding him and taken away for adoption… At no time did I give my consent to my son's adoption.
"There was no discussion about it in advance and I was given no information afterwards other than that he had gone. Being parted from him broke my heart."
My [adoptive] parents' drinking was not a secret and I do not believe that if a proper vetting process had been followed they would have been allowed to adopt me.
"My childhood was not a happy one and I do not view adoption as a guarantee of a 'better life'. My upbringing was dysfunctional primarily involving my adoptive mother's alcoholism and sexual abuse by my brother."
[My son was kept] in a closed off area called the dying room. I begged the nuns to take my son to a hospital, but they only did so after two weeks had passed. My son died in hospital.
'Perpetuating the abuse'
The continued denial of access to personal records and the lack of an independent repository where all privately and publicly held records are deposited and made available, is "perpetuating the abuse of those impacted", according to the project.
Adopted people in Ireland have no statutory right to their birth certificates or their adoption or early life files – this is out of step with Northern Ireland and Britain.
The report also notes that there is no independent system in Ireland to ensure that survivors of related institutional and historical abuses are provided with their records. These records continue to be held by the religious and private bodies, State agencies and government departments involved.
Women whose children were forcibly taken from them have to rely on the discretion of private bodies that managed the institutions or social workers operating ad hoc when looking for information about their past treatment. Equally, family members of children and adults who died in institutions and who may still lie in unmarked graves also do not have a statutory right to their relative's personal records.
#Open journalism No news is bad news Support The Journal

Your contributions will help us continue to deliver the stories that are important to you

Support us now
Many of the statements in the report reference the difficulty people have had in accessing information.
"Whenever I attempted to obtain information I was made to feel that I was a nuisance," one person said.
"I felt like I was treated as a threat to my mother, and that the social worker tried to keep us apart for as long as possible," another told the project.
When the social workers finally took me to my birth mother's ward, I walked into the room and kissed her on the forehead. I told her who I was and she replied by saying "I knew you would find me someday". … My mother passed away less than a month later.
The project criticised the current model of the Commission of Investigation into these institutions which is proceeding in private, and which it said is refusing personal and public access to the files it is considering.
Today's report makes eight recommendations to the commission as it prepares to report back to the government early next year:
A new process of investigation should be opened to all stakeholders and make access to information its primary goal;
A State apology should be issued to all those who have been affected;
Redress and reparations, primarily in the form of access to information, and also material benefits and symbolic reparations devised through a process led by people directly affected;
Introduction of statutory rights and services for adopted people, natural parents, relatives of the deceased and all individuals who experienced abuse, including centralised records and access to archives and tracing services;
Acknowledgement by religious orders and church hierarchies;
Establishment of a specific unit to investigate criminal allegations;
Amended Statute of Limitations and reformed legal aid to enable multi-party litigation;
Active and ongoing memorialisation and research.
Claire McGettrick, co director of the Clann Project said witnesses had described the powerlessness that persists today because private, religious and State bodies are withholding their personal and family records.
"This is compounding the abuse suffered in the past. No other form of redress will be meaningful without first abandoning this insistence on secrecy and treating people with dignity."