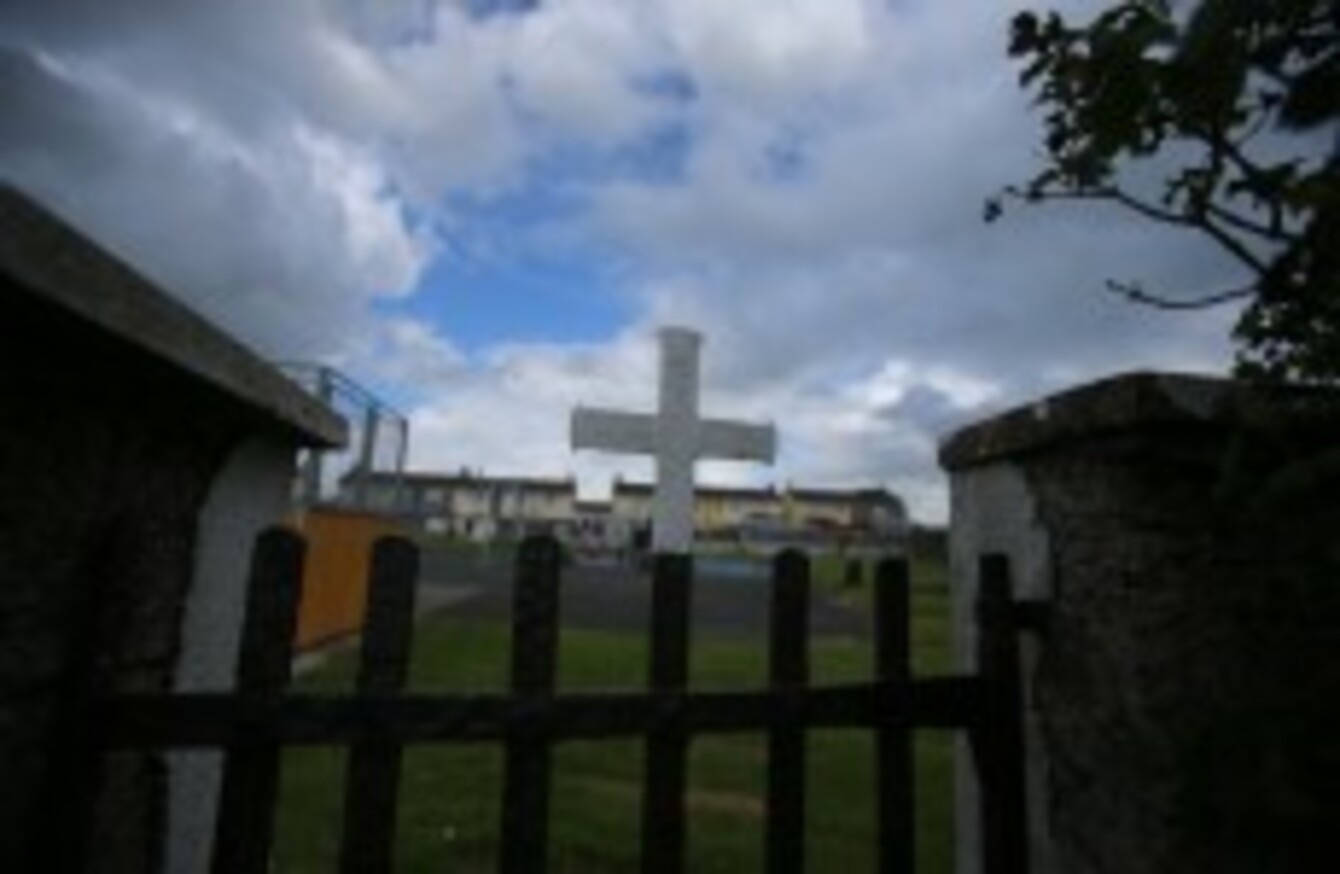 The site of a mass grave for children who died in the Tuam mother and baby home
Image: Niall Carson/pa
The site of a mass grave for children who died in the Tuam mother and baby home
Image: Niall Carson/pa
A GROUP REPRESENTING survivors of mother-and-baby homes says it will be calling for the appointment of an overseas judge to chair the upcoming Commission of Investigation into the State's network of mother-and-baby homes in a meeting with the Children's Minister today.
Charlie Flanagan has been meeting with survivors, campaigners, academics and politicians from the Government and the opposition in recent weeks as part of an ongoing review of information, which spans a number of departments and State agencies.
It's expected the Commission, set up in wake of the recent scandal over the mother-and-baby home in Tuam, will be established before the summer recess.
There have been calls for other Protestant-run homes to be included in the Commission in addition to the Bethany Home in Dublin, which Flanagan has already announced will be examined.
Multiple groups, including Amnesty International, have also called for the Magdalene Laundries to be included.
Paul Redmond of Adoption Rights Now, who is attending today's meeting with the Minister, told TheJournal.ie that his group's priority was to ensure "no-one is left behind".
"This needs to be the institutional inquiry to end all institutional inquiries," he said, adding that the Commission needed to look at everything from illegal adoptions and vaccine trials to open access to records for grown-up survivors of the institutions.
"We need a fully independent chair, preferably from overseas," Redmond said.
Along with Redmond, members of Beyond Adoption Ireland and Adopted Illegally Ireland will attend today's meeting with Flanagan, as will a representative of the Westbank orphanage survivors' group.