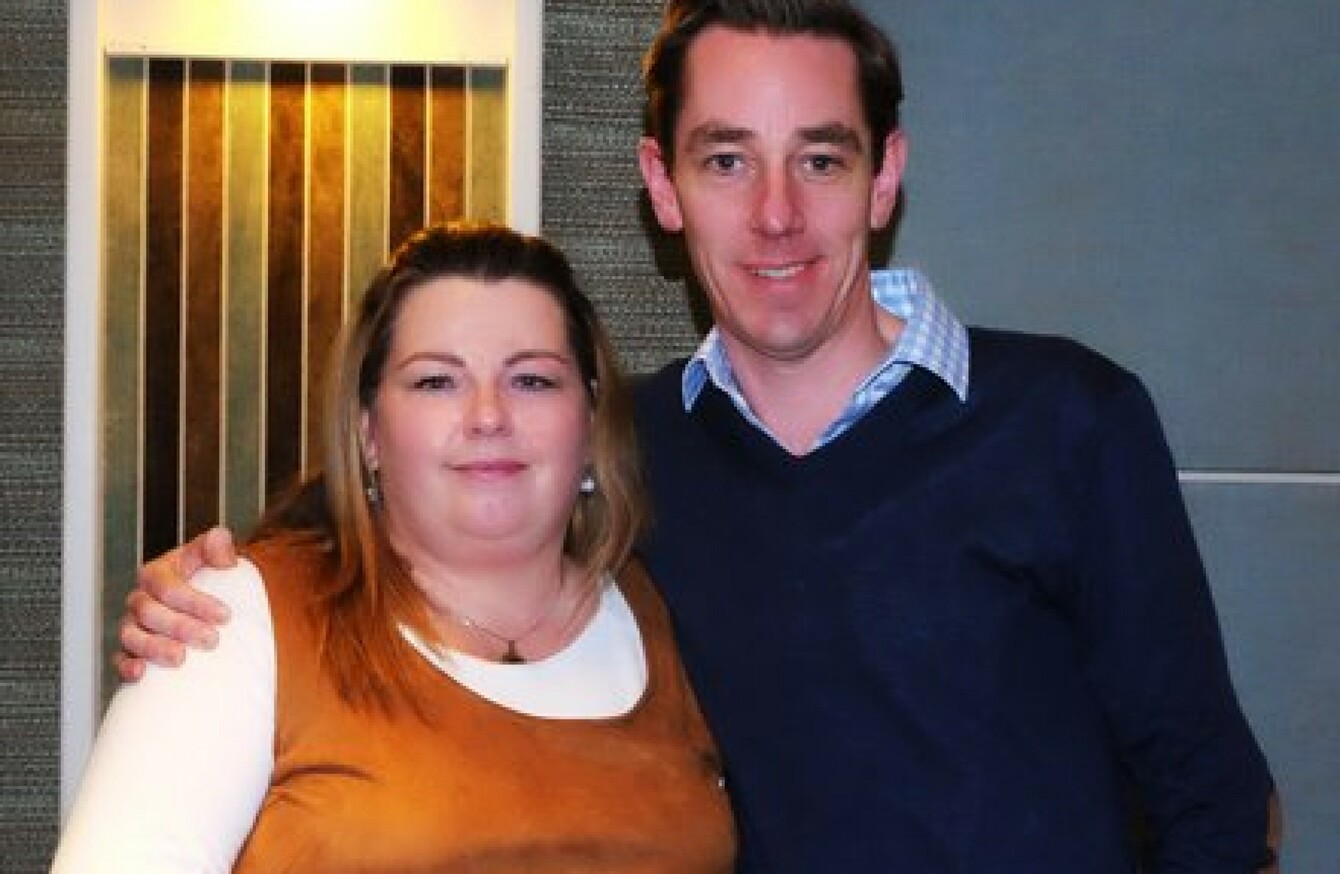 NIAMH DUFFY PASSED away on her second day in primary school at the age of five.
That morning she said she wanted to use her walker because the other children "look at me in my wheelchair and they don't know I can walk". She told her mother Chelene, "I'll show them today."
Niamh was born in 1999 with a heart problem which escalated, and her parents were eventually told that she had a life-limiting illness.
However, speaking on the Ryan Tubridy show this morning, Chelene said, "We really got on with life as normal … you cannot plan for this. A stroke won't tell you when it's coming, it just comes."
Chelene described her daughter Niamh as a 'chancer', adding, "They were a very tough five years, but they were also magical years." Explaining Niamh's first day in school, she said:
"Her first day was absolutely fine… I'll always remember she came home with a disposable glove that she had blown up like a balloon and she thought it was the best thing since sliced bread."
She described how she was dressing Niamh on the bed when her daughter gave her a dig in the stomach while wearing heavy boots.
Not knowing what I was saying, I told her, 'Don't you ever do that to me again'.
Later that day, Chelene received a call asking her to get to the school quickly as Niamh had collapsed.
"I remember walking in and she was lying on the floor in the hall of the school.
"I knew when I saw her that it wasn't good, I knew by her colour. I think as a mother you almost get a sense, you could nearly feel that her spirit wasn't there.
It's something you never ever expect when you leave your child to school… that you wouldn't see them speak and smile again.
"The image is there, it will always be there. Her shirt was blue and she wasn't far off it."
Describing the journey to the hospital, Chelene said she went into organising mode while there was so much panic around.
I remember saying to her, 'If it's your time, you have to go.' I couldn't keep her, I just couldn't keep her.
"I didn't want her to suffer and live a life in which she didn't know what was going on.
"My job is to care for my child and it's not about what I want, it's about what she needs."
Saying Goodbye
"The kids got to say a really, really lovely goodbye. She was in the hospital bed but the two girls got in beside her and lay with her as she passed.
"The three of them together in the bed… it was peaceful.
I got to say goodbye, you talk, you talk from your heart. You tell your child everything, everything you would tell them on their 16th birthday, on their 18th, on their 21st, on their wedding day. You tell them everything all in one go.
"I'm so glad Niamh was in my life, I'm so glad she came and taught me what she taught me. She showed me a whole new world… she had ability, a different type of ability."
Chelene faced her own health problems when she was diagnosed with breast cancer in 2012.
However, she told Tubridy, "From somewhere the strength came for me to pull through it.
"I knew the worst thing had happened to me, Niamh died. I thought that this couldn't be any worse."